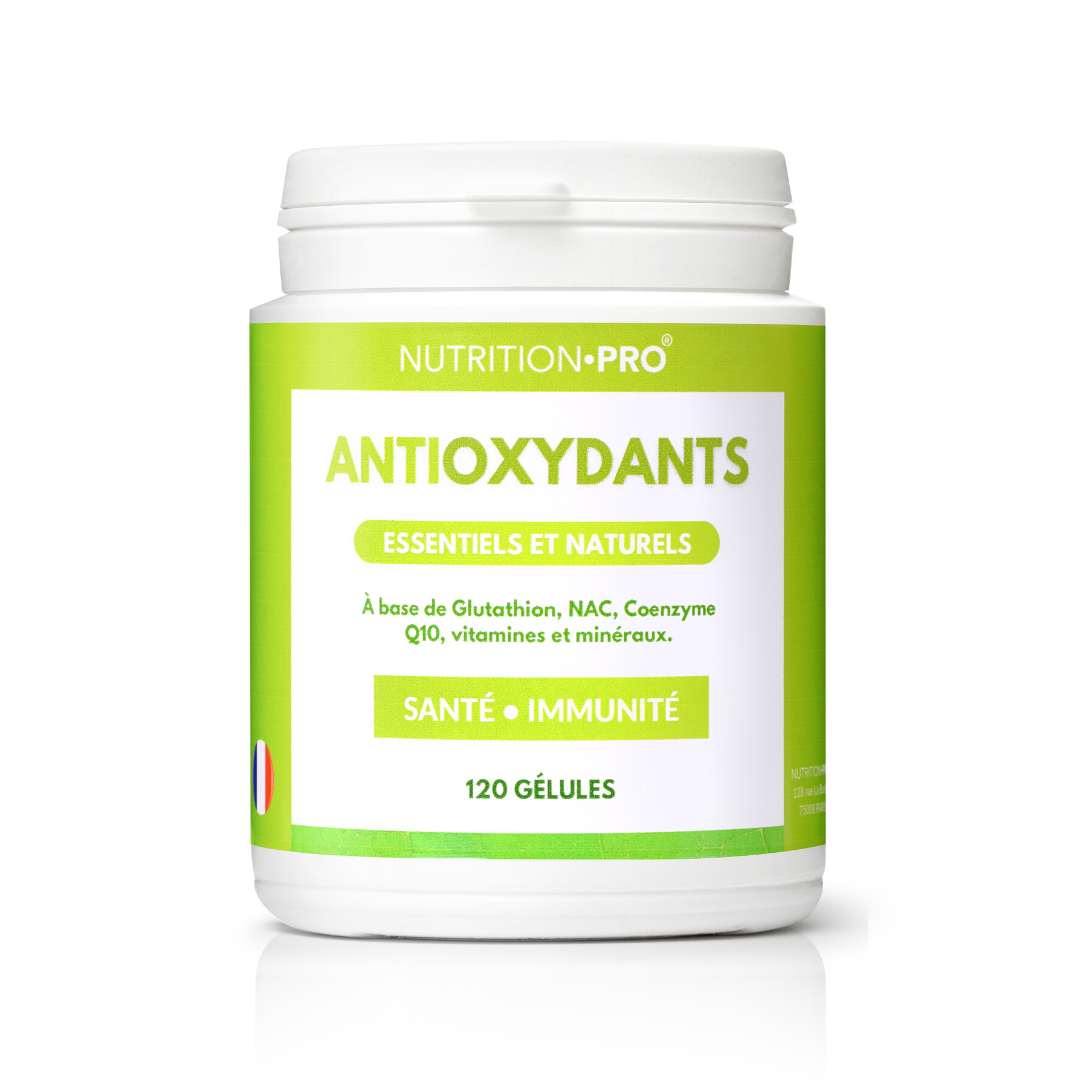 ANTIOXIDANTS - 120 CAPSULES
True health allies, antioxidants are molecules that protect our body from premature aging by effectively opposing the action of free radicals.
The process of oxidation in the human body that damages cell membranes and other structures including cell proteins, lipids, and DNA is known as oxidative stress . When oxygen is metabolized, it creates unstable molecules called " free radicals ".
Our body is constantly in contact with these free radicals. Environmental factors, such as UV exposure, air pollutants , alcohol consumption, smoking, and industrial chemicals like pesticides , are among others sources of free radicals .
Of natural origin and highly qualitative, our powerful, complete and unique formula based on glutathione, NAC, coenzyme Q10, vitamins and minerals.
It combines the best antioxidants with scientifically recognized beneficial effects that act in synergy for optimal efficiency:
With age, our body encounters more difficulty in stopping these attacks which damage our cells, including DNA, and which are responsible in particular for the aging of cells.
Supplementation with antioxidants generates an anti-aging action (by fighting against skin and body aging by preserving the youthfulness of the cells).
NUTRITIONAL INFORMATION
Composition
:
N-acetylcysteine, alpha lipoic acid, reduced L-glutathione, zinc gluconate, Cavaq10 (gammacyclodextrin, Coenzyme Q10), ascorbic acid, DL alpha tocopherol acetate 50%, manganese gluconate, selenium enriched yeast.
USAGE TIPS
Adult

: Take 2 capsules per day with a large glass of water.

From 10 to 18 years old

: 1 capsule per day.

Under 10 years old

: Not recommended.
PRECAUTIONS FOR USE
Do not exceed the recommended daily dose. Food supplements cannot be used as a substitute for a varied and balanced diet and a healthy lifestyle. Keep out of reach of young children
Not recommended for diabetics, as well as pregnant and breastfeeding women.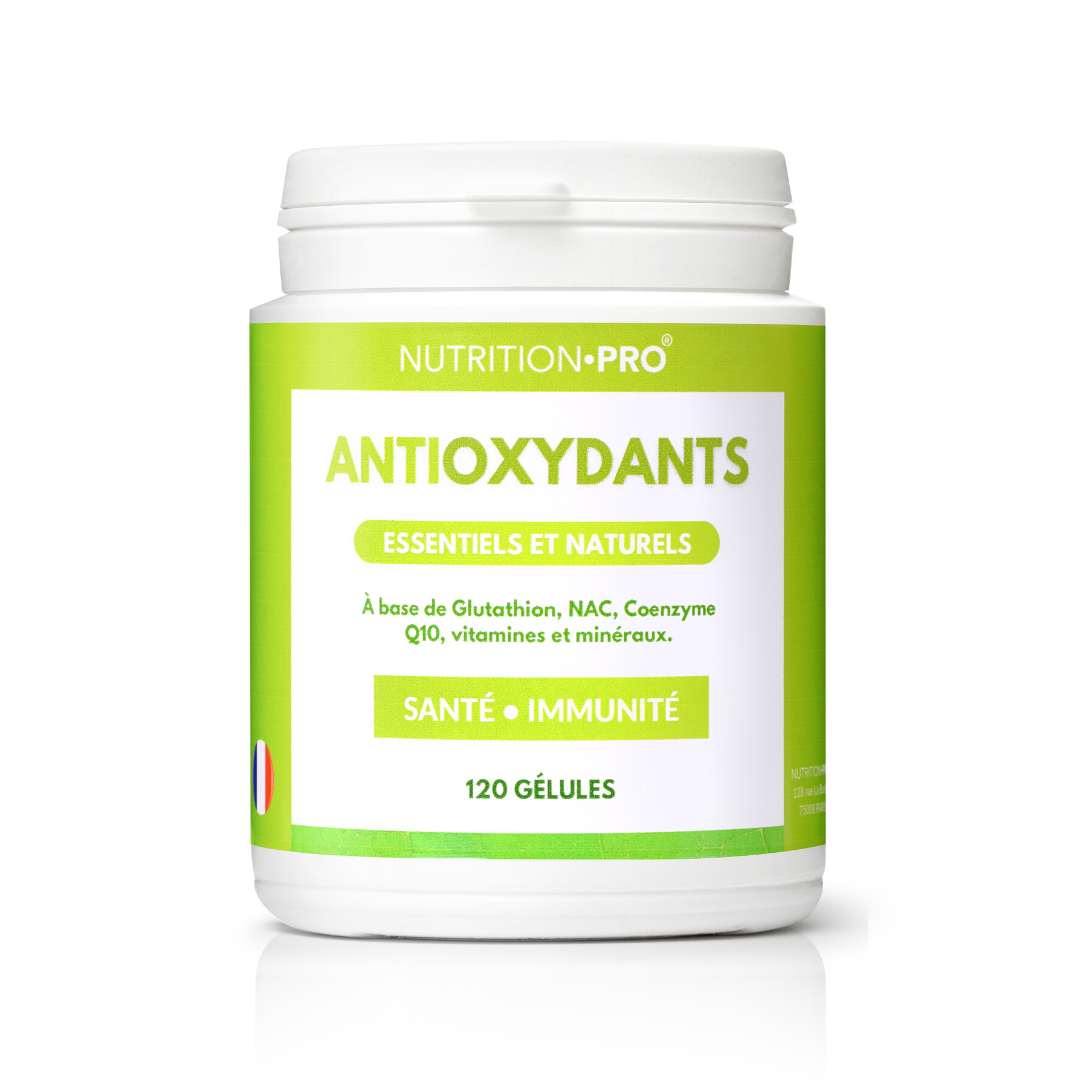 This product has no reviews yet.