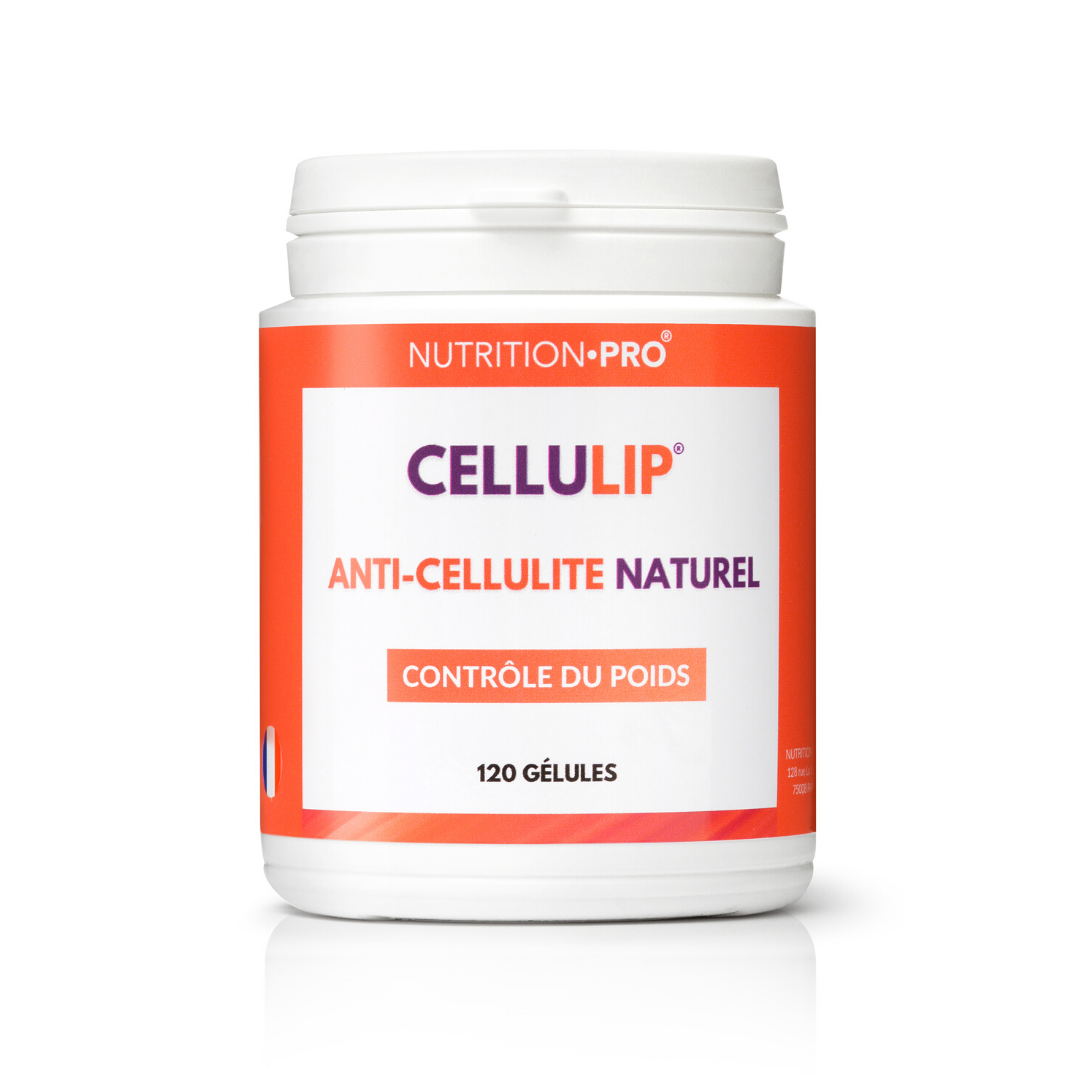 CELLULIP® - 120 CAPSULES
THE NATURAL ANTI-CELLULITE CAPSULE
Cellulip® is a natural food supplement made with a unique formula containing essential ingredients to eradicate all forms of cellulite .
Thanks to their powerful respective effects, these ingredients will eliminate your orange peel skin and cellulite day after day effectively and durably.
FIND THE BEST VERSION OF YOUR SKIN
Cellulip®
is
made
from nine key ingredients scientifically approved to
permanently eliminate all forms of cellulite
:
NUTRITIONAL INFORMATION
Composition: Meadowsweet powder ( aerial part); Powdered cherry tail ( tail ); Green tea dry extract ( leaf); G uarana dry extract titrated in caffeine ( seed) ; Grape dry extract ( marc ); Black carrot dry extract ( root); Dandelion powder ( root), Vitamin B3 (Niacinamide).
USAGE TIPS
Take 4 capsules a day with a large glass of water (takes can be spaced out over the day).
PRECAUTIONS FOR USE
Keep out of reach of children. To be consumed in addition to a varied and balanced diet. Do not exceed the recommended dose. Use in people on anti-coagulant treatment and in children and adolescents, pregnant or breastfeeding women is not recommended. Contains caffeine 45mg/DJR. Not recommended for people suffering from allergy to salicylates. Store away from heat and humidity.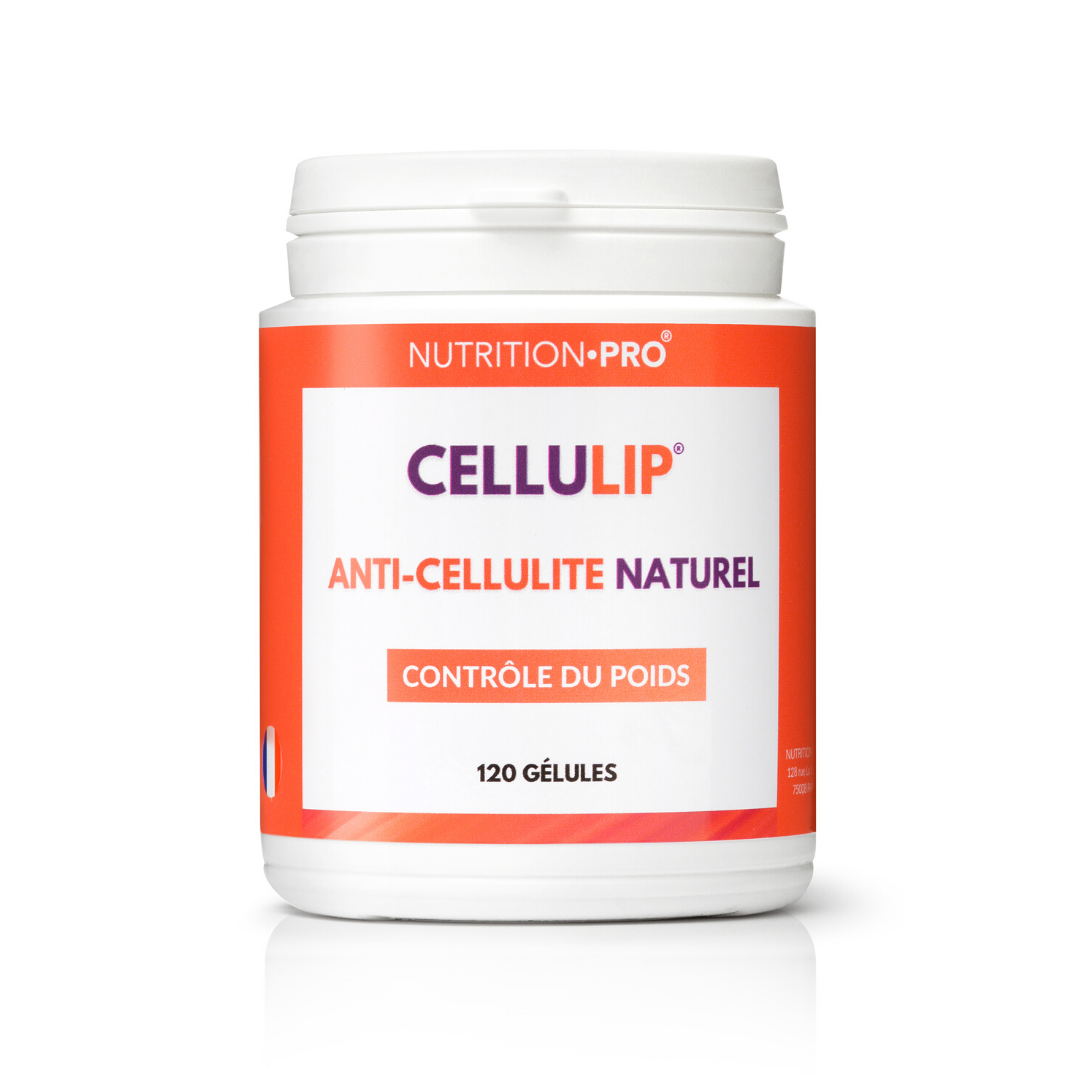 This product has no reviews yet.