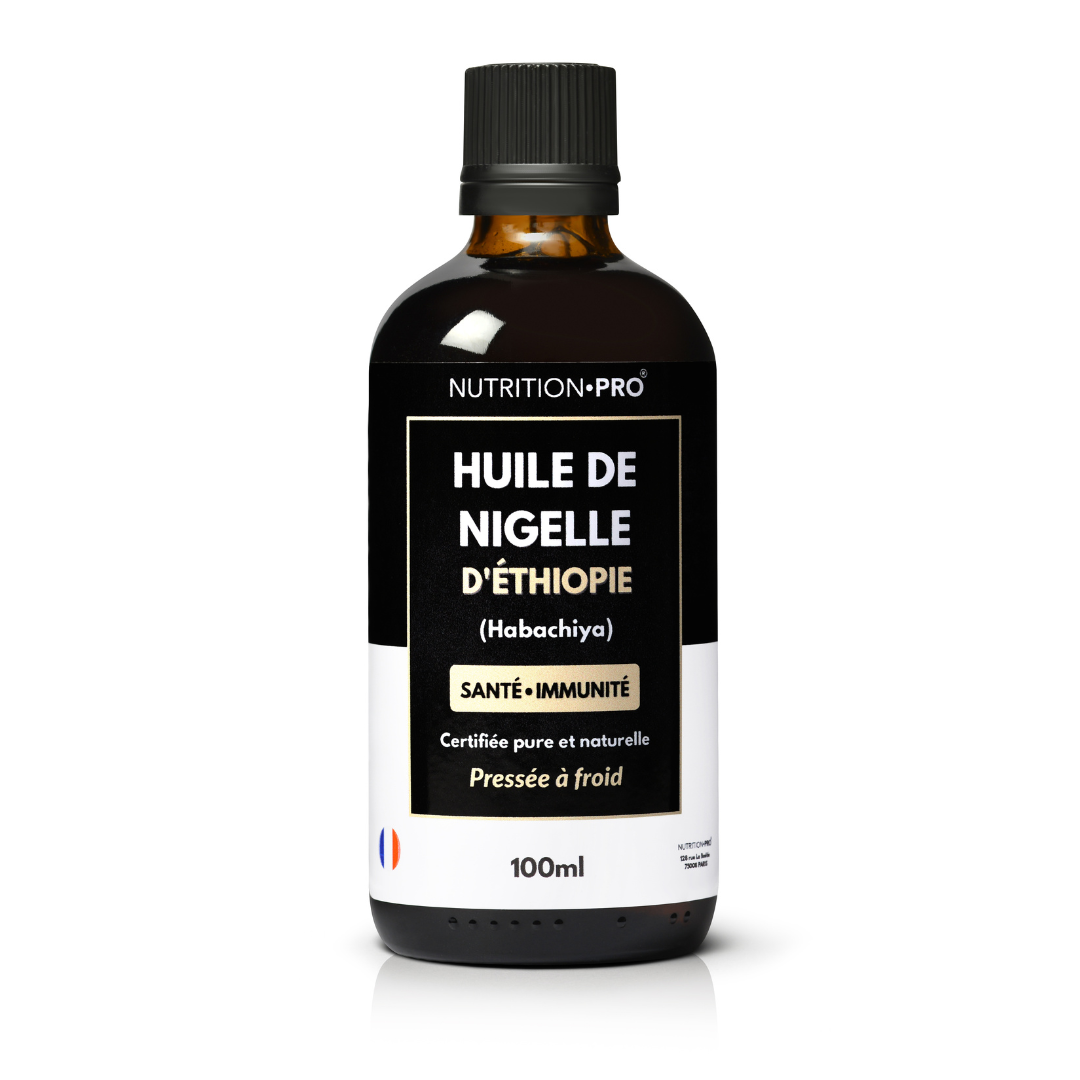 NIGELLA OIL FROM ETHIOPIA (HABACHIYA) - 100ML
Black cumin oil is known worldwide for its powerful medicinal properties and is one of the most consumed vegetable oils as a dietary supplement.
Our natural, unfiltered Ethiopian nigella oil is made from seeds that are rigorously selected and certified to be over 99% pure.
To preserve the quality of the oil, the seeds are pressed cold (in order to preserve all its benefits ) and without any chemical treatment.
This oil is intended for a double use , it can be used internally for its extraordinary benefits as well as externally for cosmetic uses .
Scientists report that black cumin seed contains the most beneficial elements (over a hundred different compounds) than any other compound ever discovered.
A MIRACULOUS DUAL PURPOSE OIL
In addition to its extraordinary benefits for our general health, this oil can also be applied externally.
Indeed, nigella oil has many capillary benefits :
Maintains scalp health

Promotes hair growth

Effectively fights against hair loss
In addition to hair care, black cumin oil is also renowned for its benefits for the skin :
Improves

skin hydration

Reduce the

 

psoriatic plaques

Effective against

acne and eczema

Reduces inflammation and bacteria in wound healing
NUTRITIONAL INFORMATION
Composition: 100% nigella oil (pure seeds from Ethiopia).

USAGE TIPS
Internal use: Take 1 to 3 teaspoons daily. If 3 teaspoons, to be taken in the morning on an empty stomach, in the afternoon and in the evening at bedtime. If 2 spoons, to be taken only in the morning and in the evening.
You can add the oil to your culinary preparations.
External use :
Hair : Apply a few drops on the scalp by massaging. Leave the oil on for at least 20 minutes and overnight if possible.
Skin : Simply apply a few drops to the desired area and massage in circular motions for 2-3 minutes. Rinse with clear water.
Keep out of reach of young children. Do not exceed the recommended dose. Consume as part of a varied and balanced diet and a healthy lifestyle. Not recommended for pregnant or breastfeeding women.