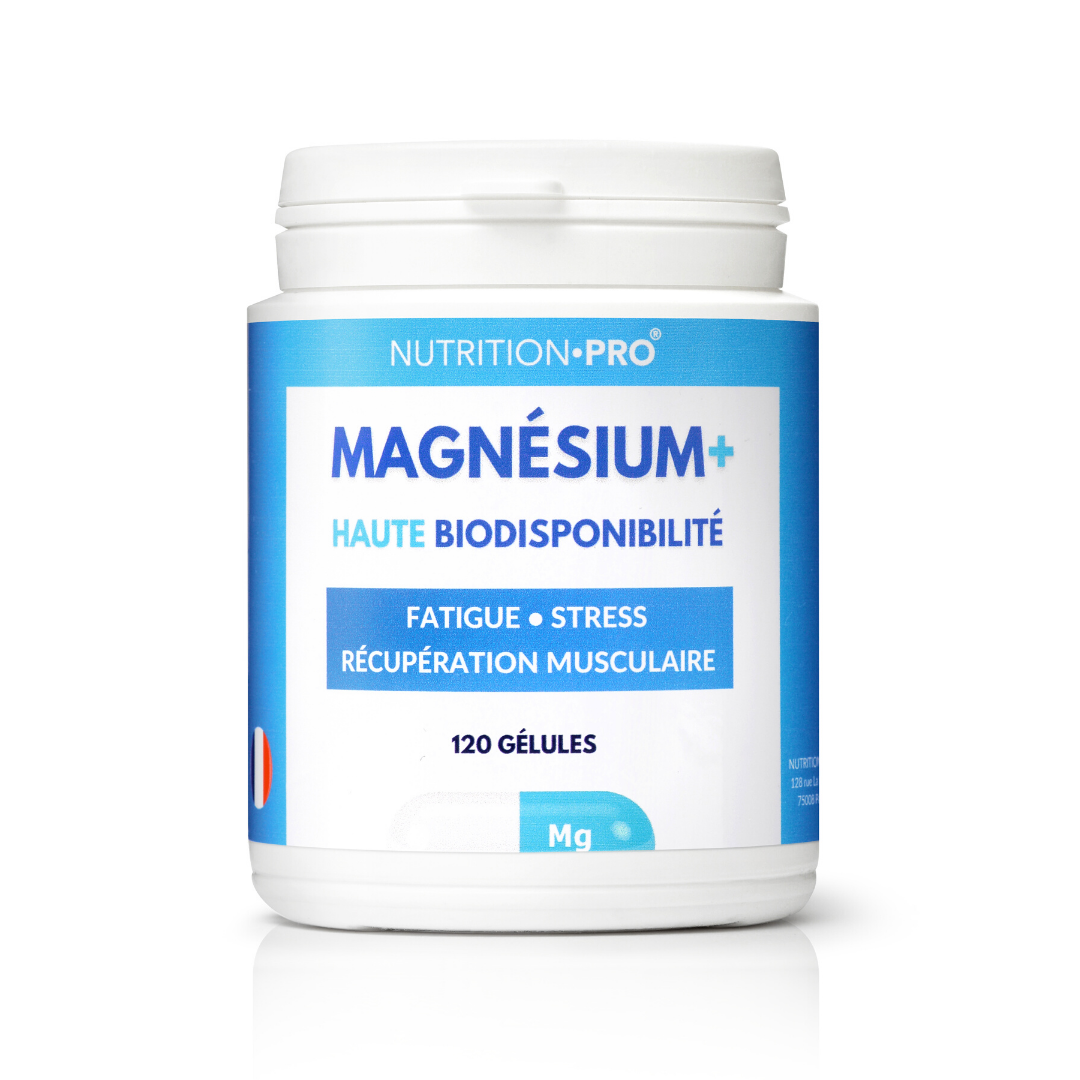 MAGNESIUM+ - 120 CAPSULES
A UNIQUE FORMULA BASED ON MICROENCAPSULATED MAGNESIUM
Magnesium is a mineral that plays a major role in the proper functioning of your body. More than 300 essential reactions for our body depend on this mineral.
The magnesium cure allows you to naturally fight against depression , regain energy , quality sleep , optimal muscle recovery and better resistance to stress .
Our unique Magnesium+ formula is made with patented microencapsulated magnesium (Magshape ®) and magnesium malate combined with bioactive vitamin B6 and taurine for optimal absorption .
NUTRITIONAL INFORMATION
Composition: Magshape® microencapsulated magnesium preparation (corn starch, magnesium oxide, sunflower lecithin), Taurine, Magnesium malate, Vitamin B6 (Pyridoxine hydrochloride), vegetable capsule (HPMC).
USAGE TIPS
Adult:

4 capsules/day

Child:

2 capsules/day
Take 1 capsule in the morning, 1 capsule at noon and 2 in the evening, after meals with a large glass of water.
A pill box is equivalent to a period of one month. We recommend a cure of 3 months minimum, it is also possible to consume this food supplement daily throughout the year.
PRECAUTIONS FOR USE
Pregnant and breastfeeding women should seek the advice of a doctor before any supplementation. Not recommended for children under 3 years old.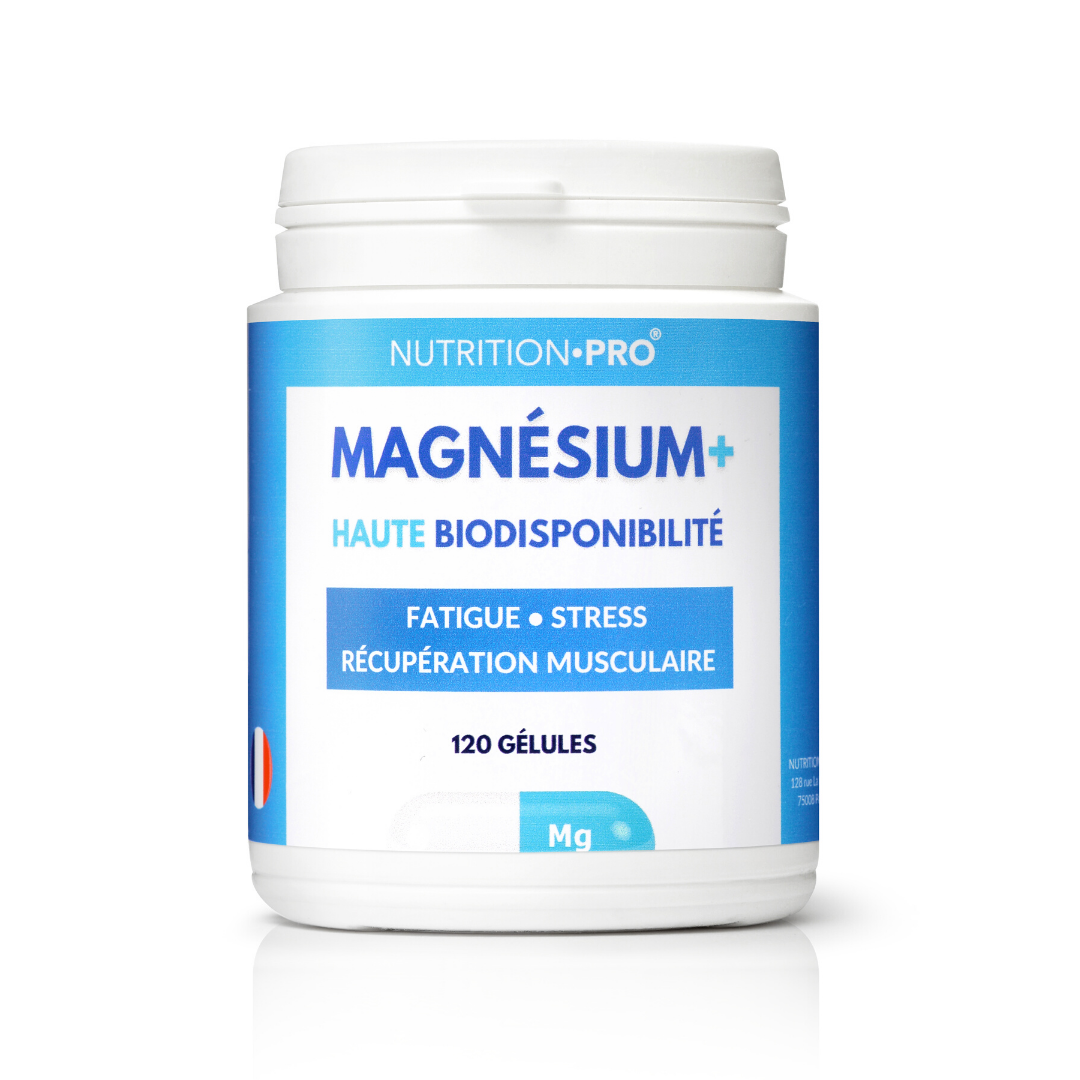 This product has no reviews yet.