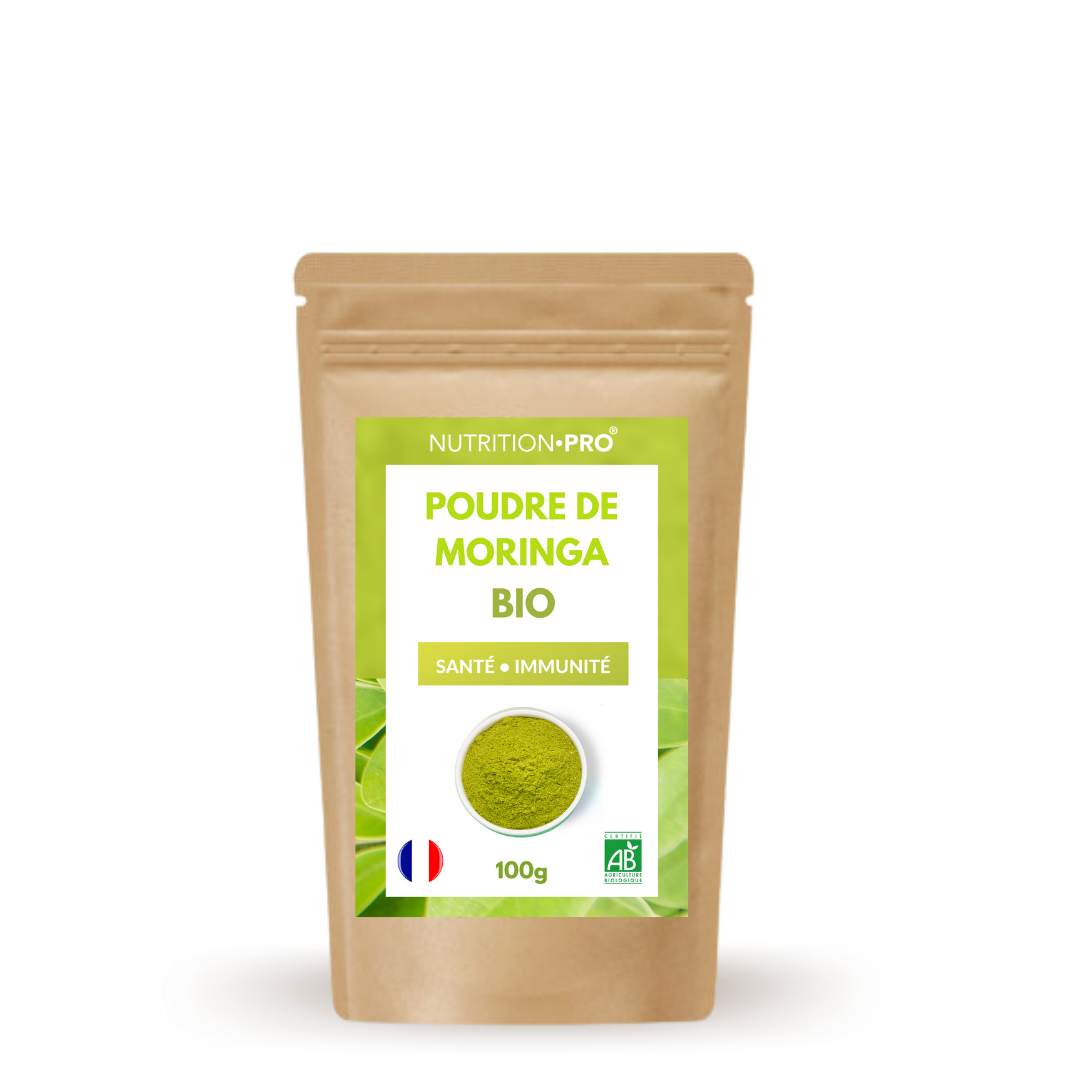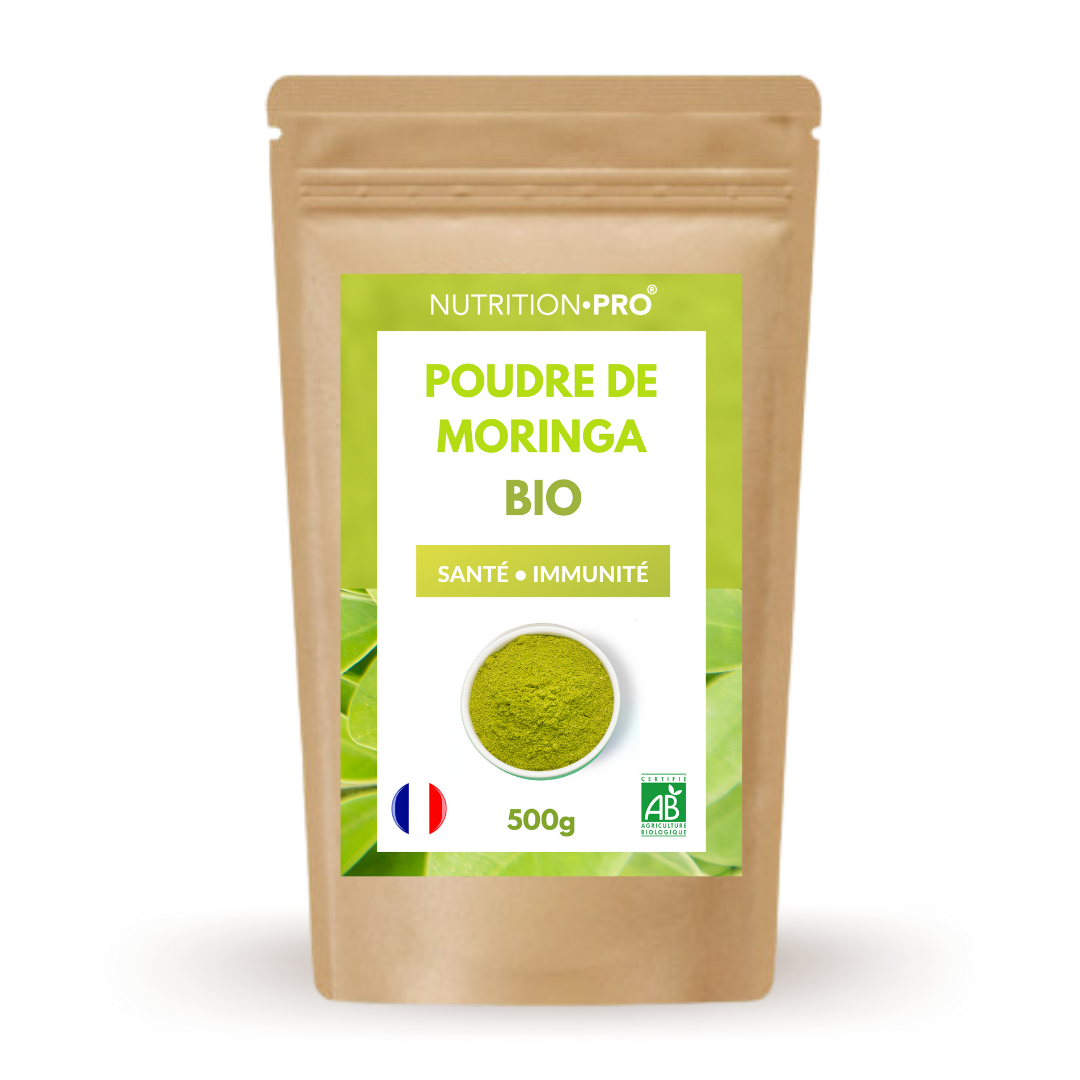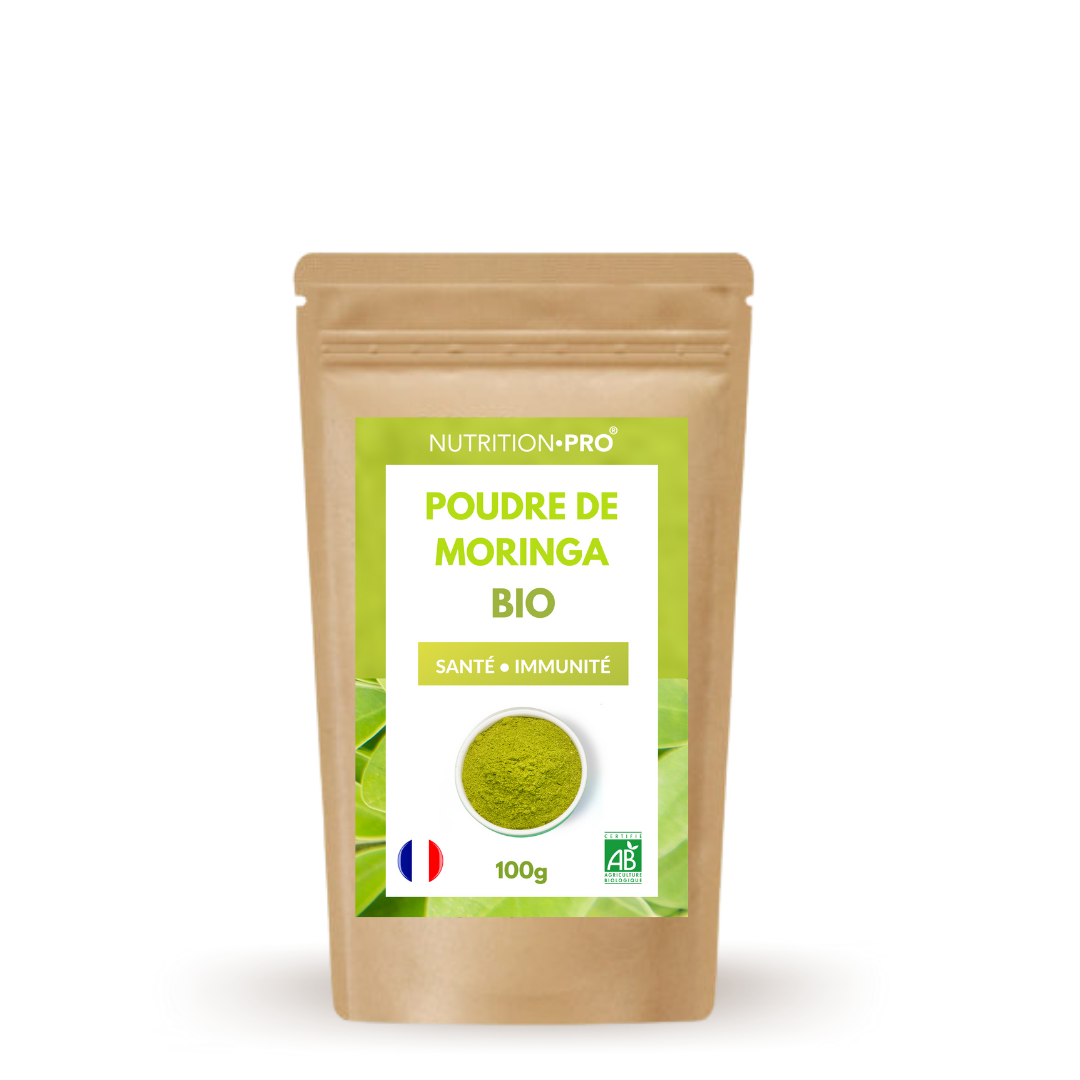 ORGANIC MORINGA (POWDER)
Nicknamed " The Tree of Life ", moringa ( moringa olifeira ) is one of the most complete superfoods thanks to its exceptional nutritional content .
Moringa grows in the foothills of the Himalayas as well as in certain African regions. It is consumed as a superfood and has also been used in traditional Ayurvedic medicine for thousands of years.
A true treasure of nature , it is composed of vitamins (B1, B2, B3, B5, B6, B8, B9, A, C, E), minerals (potassium, calcium, magnesium, iron, manganese, selenium), d omega 3 and 9 , antioxidants and proteins containing the 8 amino acids essential to the body.
Remarkably, moringa provides 7 times more vitamin C than oranges, 10 times more vitamin A than carrots, 17 times more calcium than milk, 9 times more protein than yogurt, 15 times more potassium than bananas and 25 times more iron than spinach.

INGREDIENT
100% Moringa oleifera*
*Ingredient from organic farming
USAGE TIPS
1 to 2 teaspoon per day.
You can add moringa powder to your culinary preparations (soups, salads, etc.) and also to your fruit juices, smoothies and hot drinks.
PRECAUTIONS FOR USE
Keep out of reach of young children. Do not exceed the recommended dose. Consume as part of a varied and balanced diet and a healthy lifestyle. Not recommended for children and pregnant women. Store away from heat and humidity.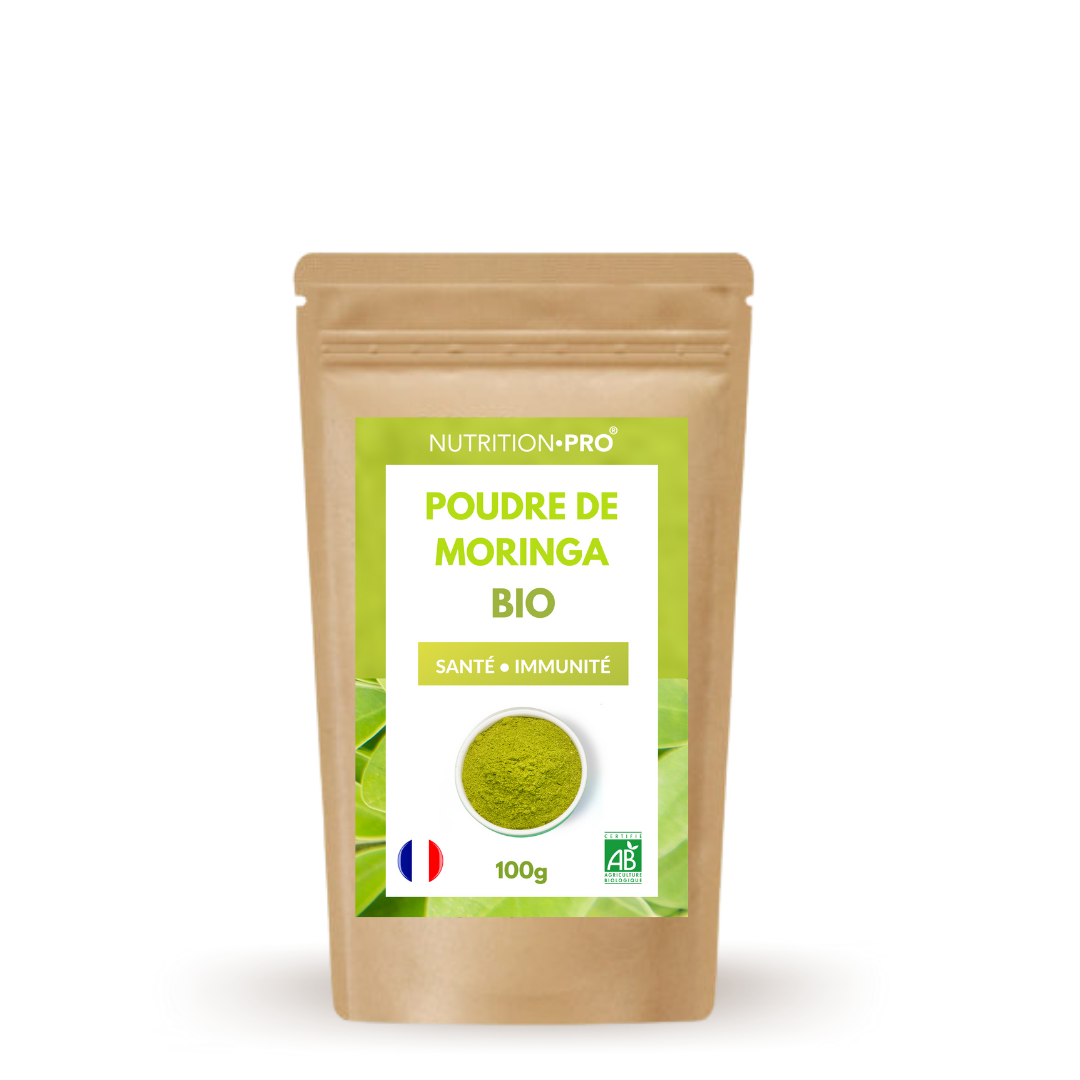 This product has no reviews yet.