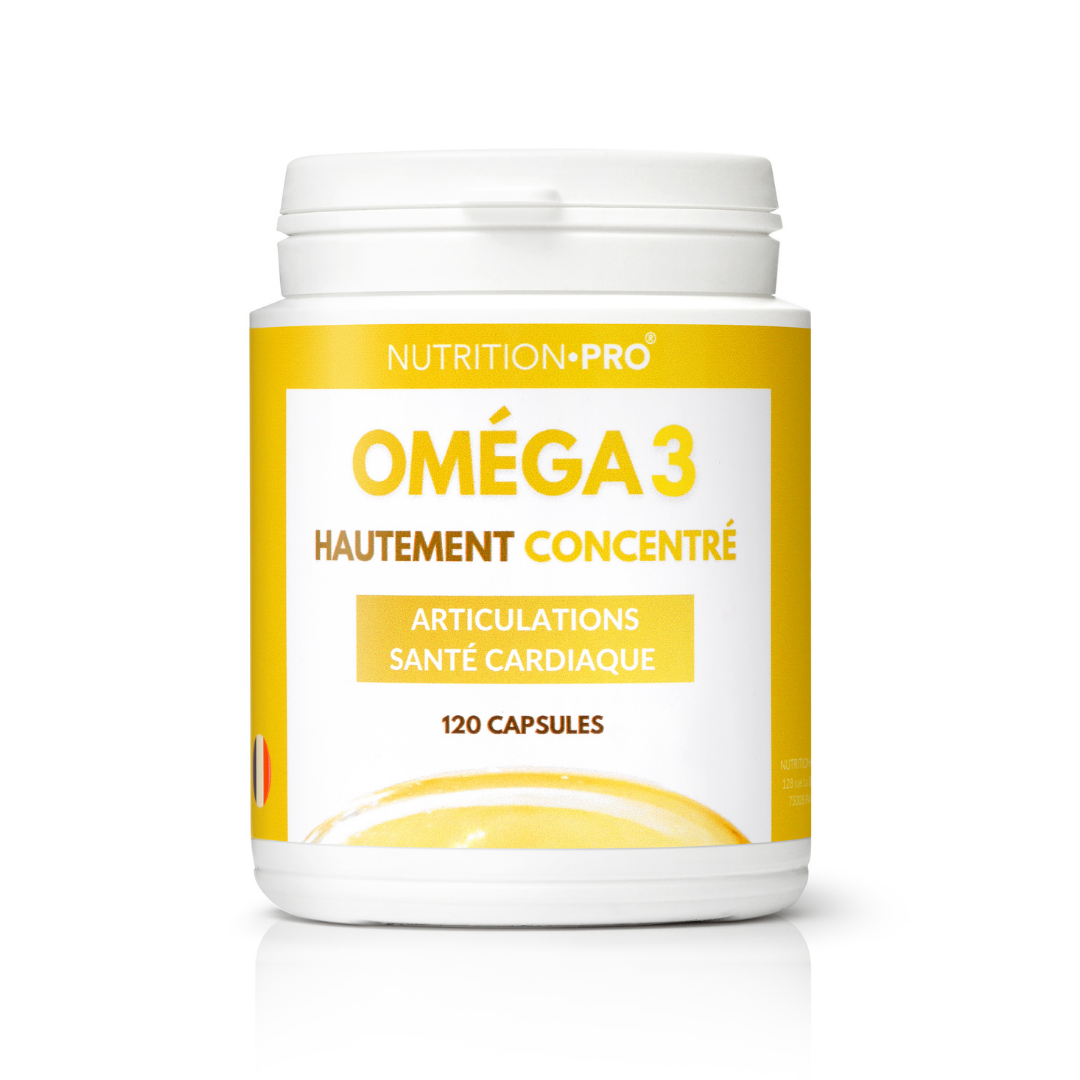 OMEGA 3 - 120 CAPSULES
FOR OPTIMAL JOINT AND HEART HEALTH
Thanks to our improved formula ( highly concentrated in EPA and DHA ) made from wild fish oil from certified sustainable fishing , you will get up to 3 times more omega-3 fatty acids than a classic formula.
Scientifically approved, the health benefits of the essential fatty acids EPA and DHA contained in our formula are numerous:

A HIGH QUALITATIVE FORMULA FROM SUSTAINABLE FISHERIES RESPECTING MARINE RESOURCES AND ECOSYSTEMS
The selection of our raw materials is controlled and sustainable : wild fish such as small blue fish (anchovies, sardines and mackerel).
The superior quality of our formula is also due to its ultra-pure oils made in France. This is the result of an exclusive purification process to eliminate all traces of environmental contaminants .
The extraction is carried out by cold pressing (without solvents), which guarantees the freshness , neutral taste and light color of our oils.
NUTRITIONAL INFORMATION
Composition: Wild fish oil, humectant: glycerol (E422), antioxidant: mix of tocopherols (E306); rosemary extract (E392), envelope: Licaps®.
USAGE TIPS
Cure of one month renewable.
Take 4 capsules per day ( takes can be spaced out over the day) with a large glass of water.
PRECAUTIONS FOR USE
Dietary supplement. Store away from heat and humidity. Keep out of reach of young children. Do not exceed the recommended dose. Consume as part of a varied and balanced diet and a healthy lifestyle. Pregnant and breastfeeding women should seek the advice of a doctor before any supplementation.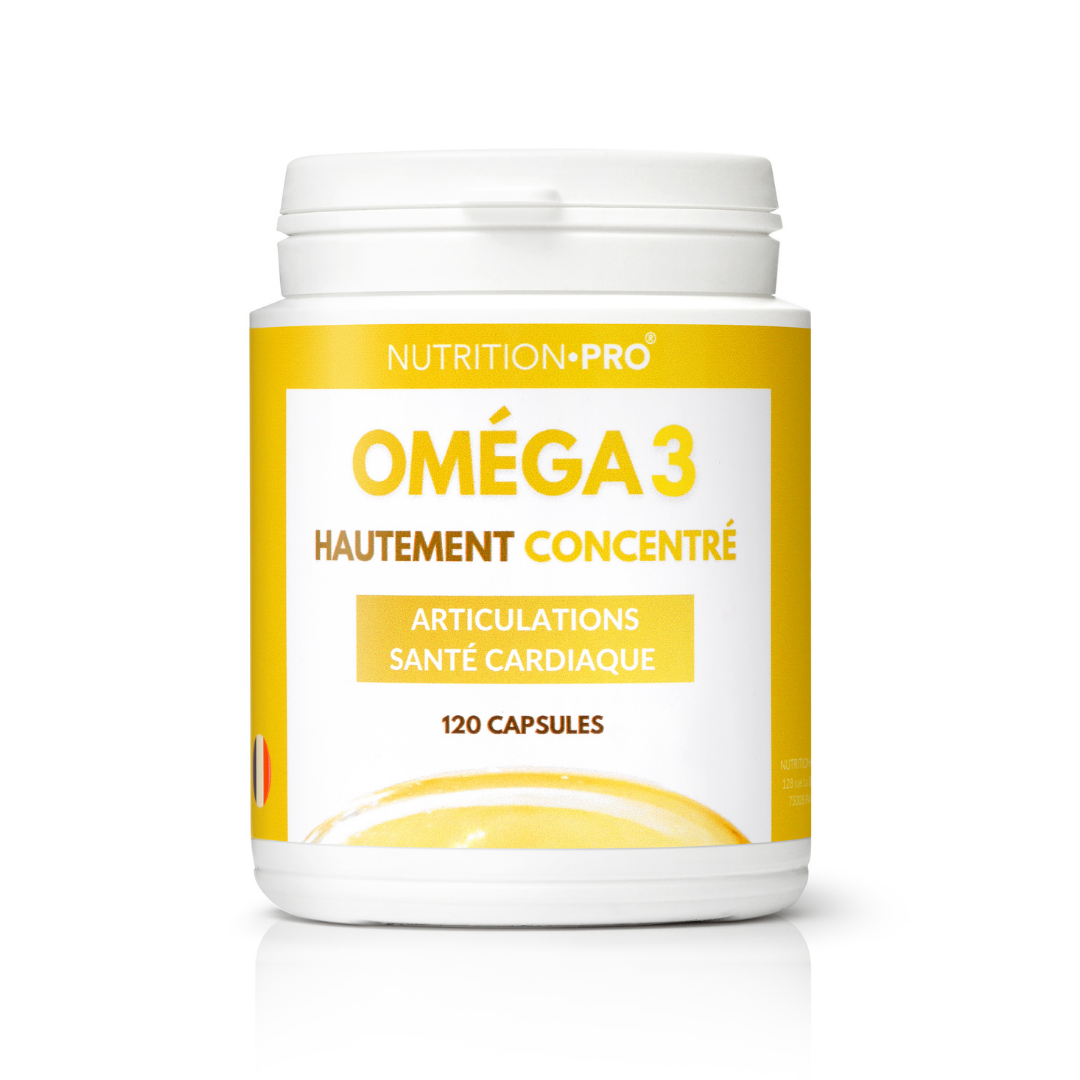 This product has no reviews yet.