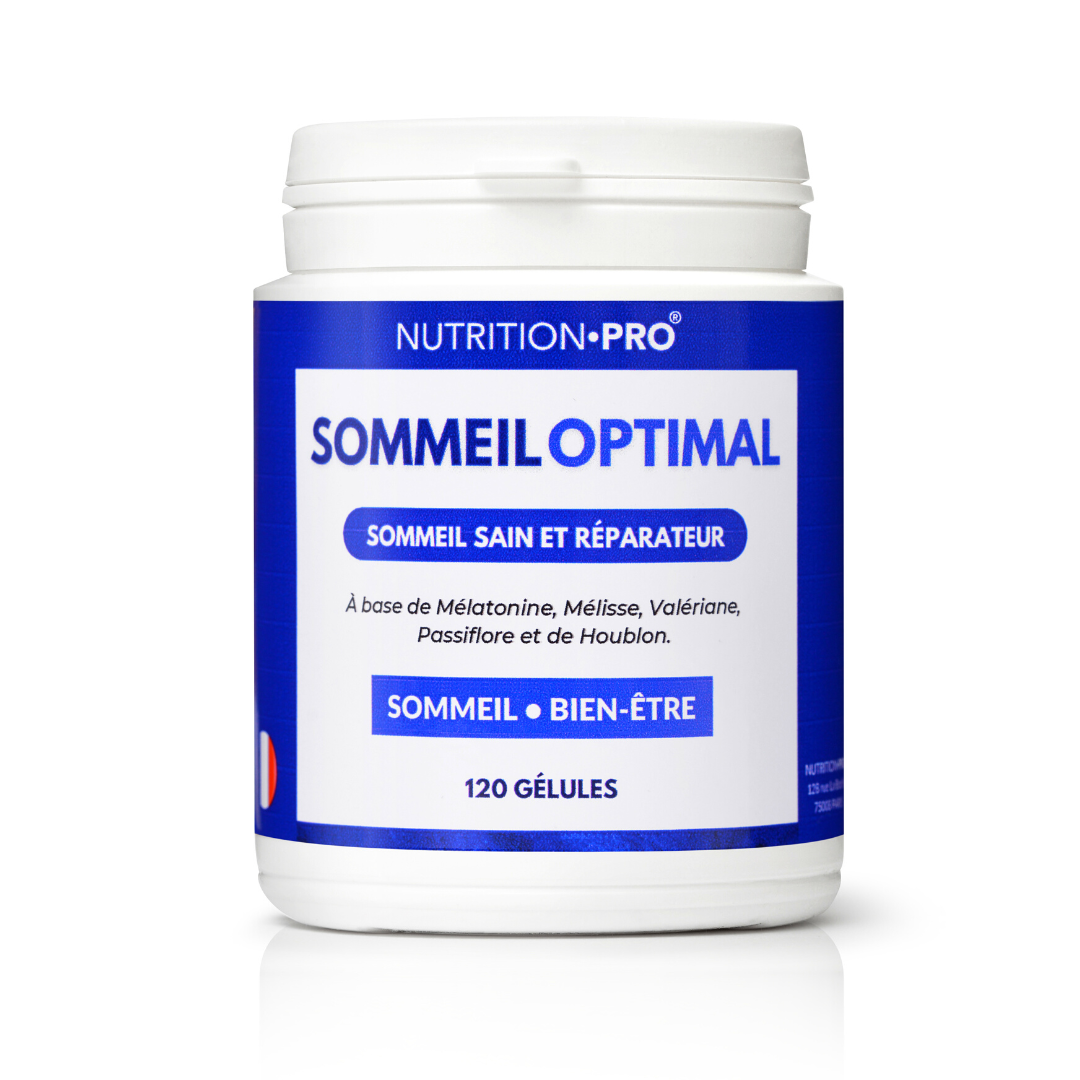 OPTIMAL SLEEP - 120 CAPSULES
Sleep disorders affect all of us whether episodically or more recurrently. Blue lights from our screens, overwork, stress, and jet lag are all factors linked to sleep problems .

Optimal sleep is a synergy of 4 plants: lemon balm , hops , passionflower and valerian , combined with melatonin .
Melatonin is the sleep hormone . It is produced by the pineal gland. Its secretion is inhibited in the presence of light and stimulated when it is dark. It helps reduce the effects of jet lag and decrease the time it takes to fall asleep .
Lemon balm and valerian are herbs known to be beneficial for sleep , mood, and physical and mental relaxation . Lemon balm promotes a positive mood in order to calmly face everyday life.
Optimal sleep also contains hop cones which contribute to optimal mental and physical relaxation and thus contribute to healthy sleep. Its effect on sleep is due to the presence of a natural active molecule that causes sleep. It is combined with passionflower and valerian, two plants well known for their beneficial properties on the body.
NUTRITIONAL INFORMATION
Composition: Lemon balm ( Melissa officinalis ), hops ( Humulus lupulus ), passionflower ( Passiflora incarnata), valerian extract (Valeriana officinalis), melatonin; HPMC (vegetable envelope).
USAGE TIPS
Take 1 capsule daily with a large glass of water 45 minutes before bedtime.
PRECAUTIONS FOR USE
Keep out of reach of young children. Do not exceed the recommended dose. Consume as part of a varied and balanced diet and a healthy lifestyle.
Not recommended for children under 12 years old.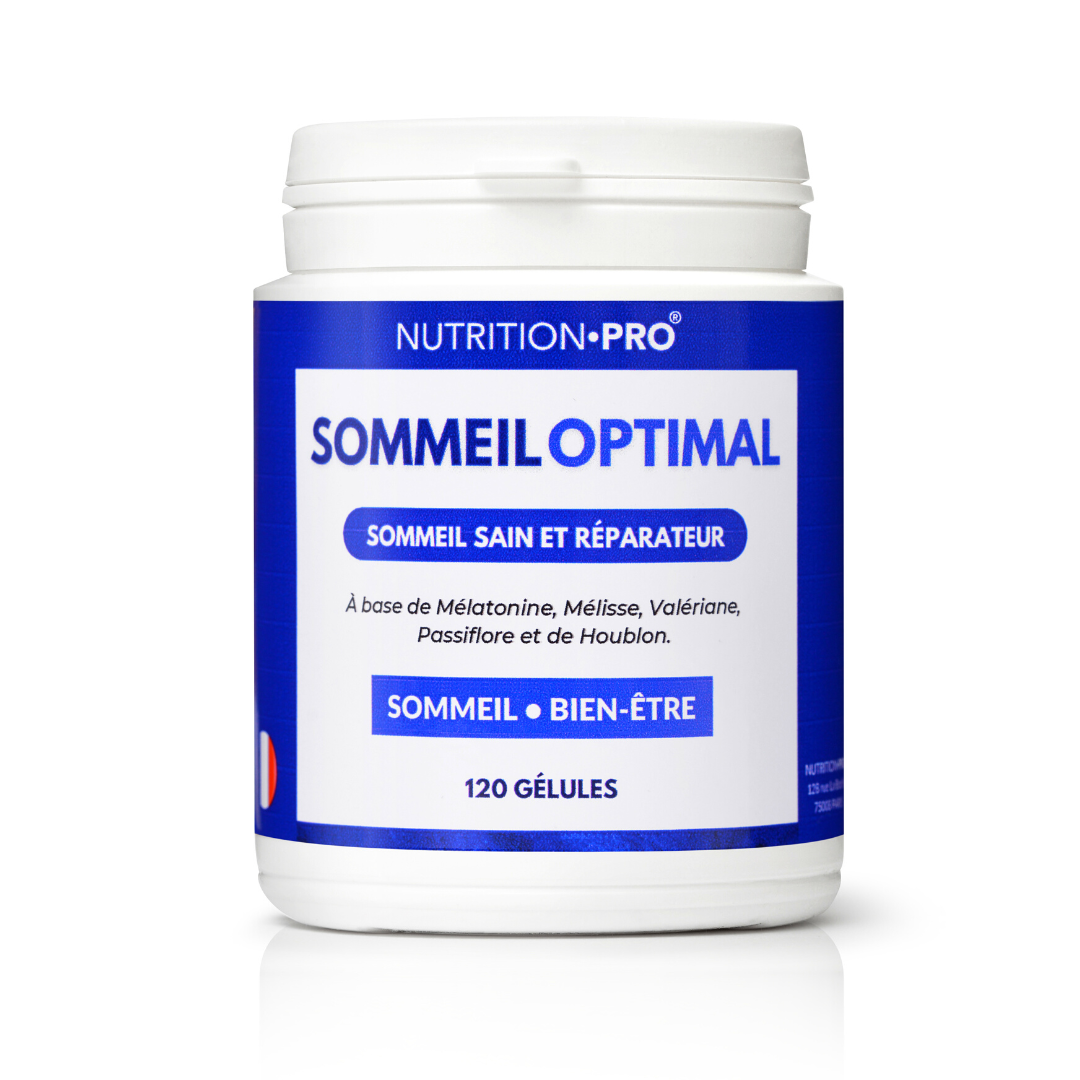 This product has no reviews yet.