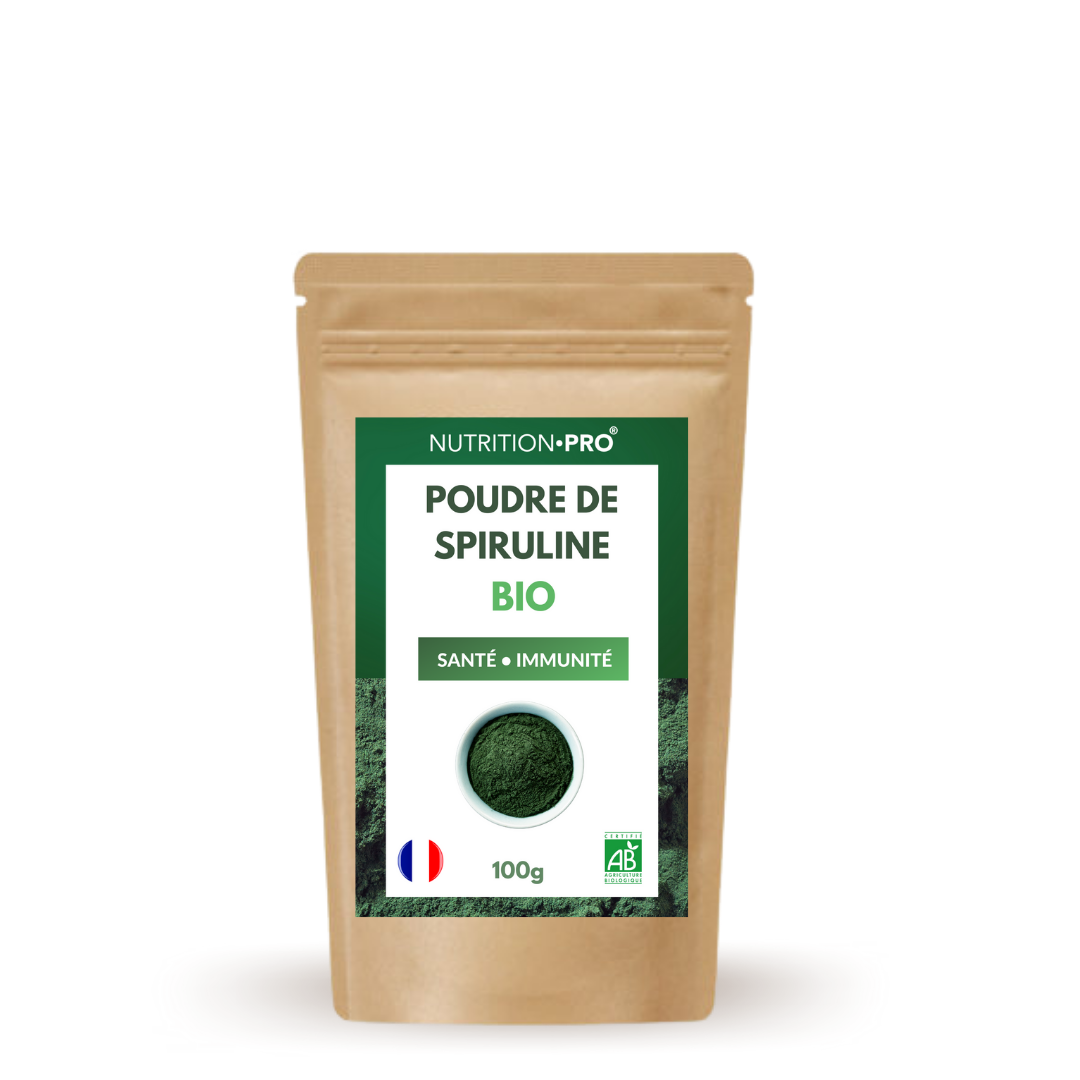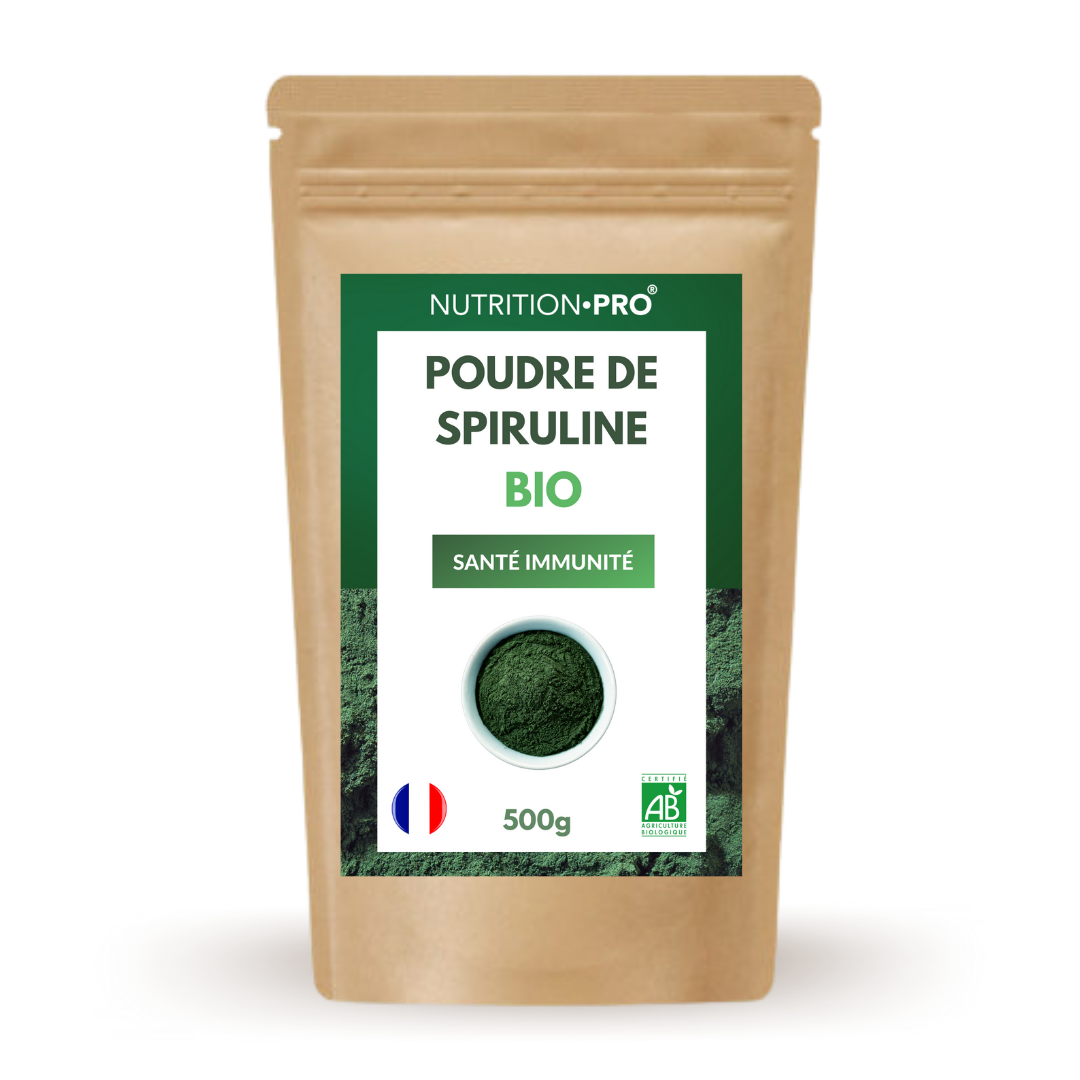 ORGANIC SPIRULINA (POWDER)
Organic spirulina is one of the most popular dietary supplements in the world .
The WHO considers spirulina the best food of the 21st century thanks to its exceptional nutritional composition .
The UN also supports the development of spirulina as the " best food of the future ". NASA and the European Space Agency have even offered it as food to grow on long-term missions.
Consumed by humans for thousands of years, spirulina is a type of blue-green algae that grows in both fresh and salt water. It is loaded with various nutrients and antioxidants that are especially beneficial for your body and brain.
It is listed as a superfood thanks to its powerful nutritional value and in particular its high content of proteins, amino acids, vitamins, trace elements, iron and calcium.

INGREDIENT (PART USED)
Spirulina Spirulina sp. (seaweed).
*Ingredient from organic farming
USAGE TIPS
2 spoons per day (measuring spoon provided) , i.e. 3g, to dissolve in juice, water or to mix in your dishes, soups, smoothies or yoghurts.
PRECAUTIONS FOR USE
Consume as part of a varied diet. Do not exceed the recommended daily dose. Keep out of reach of young children. Store in a cool, dry place. Close the bag after each use.