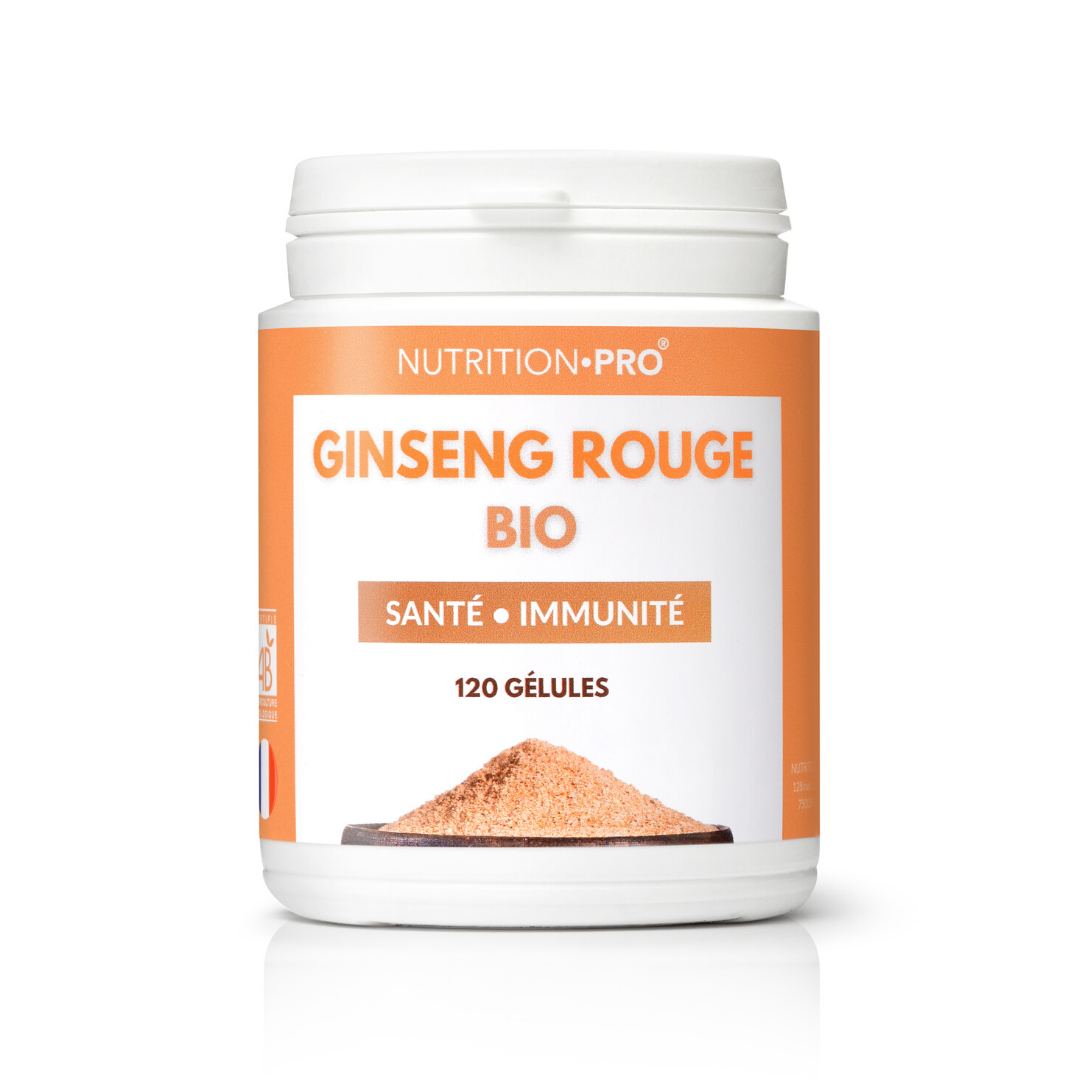 ORGANIC RED GINSENG - 120 CAPSULES
GINSENG, A PRECIOUS HEALTH ALLY.
Our organic red ginseng is made in its best form from 100 % Panax Ginseng roots.
Used in traditional Chinese medicine for centuries, ginseng contains two important compounds: ginsenosides and gintonin . It is mainly consumed as a natural tonic to regain form and energy quickly and to fight physical and intellectual fatigue naturally.
Highly concentrated, our formula provides 1.5g of ginseng daily organic red for optimum efficiency.
Scientifically approved, these compounds complement each other to provide numerous health benefits :
NUTRITIONAL INFORMATION
Composition: Red ginseng (100%) ( Panax ginseng CA Meyer) ; vegetable envelope (HPMC).
USAGE TIPS
Take 3 capsules a day with a large glass of water (takes can be spaced out over the day) . Do not exceed a cure of 3 months.
PRECAUTIONS FOR USE
Keep out of reach of young children. Do not exceed the recommended dose. Consume as part of a varied and balanced diet and a healthy lifestyle. Not recommended for pregnant, breastfeeding women, people on antidiabetic treatment. People taking medication should seek advice from a doctor before taking.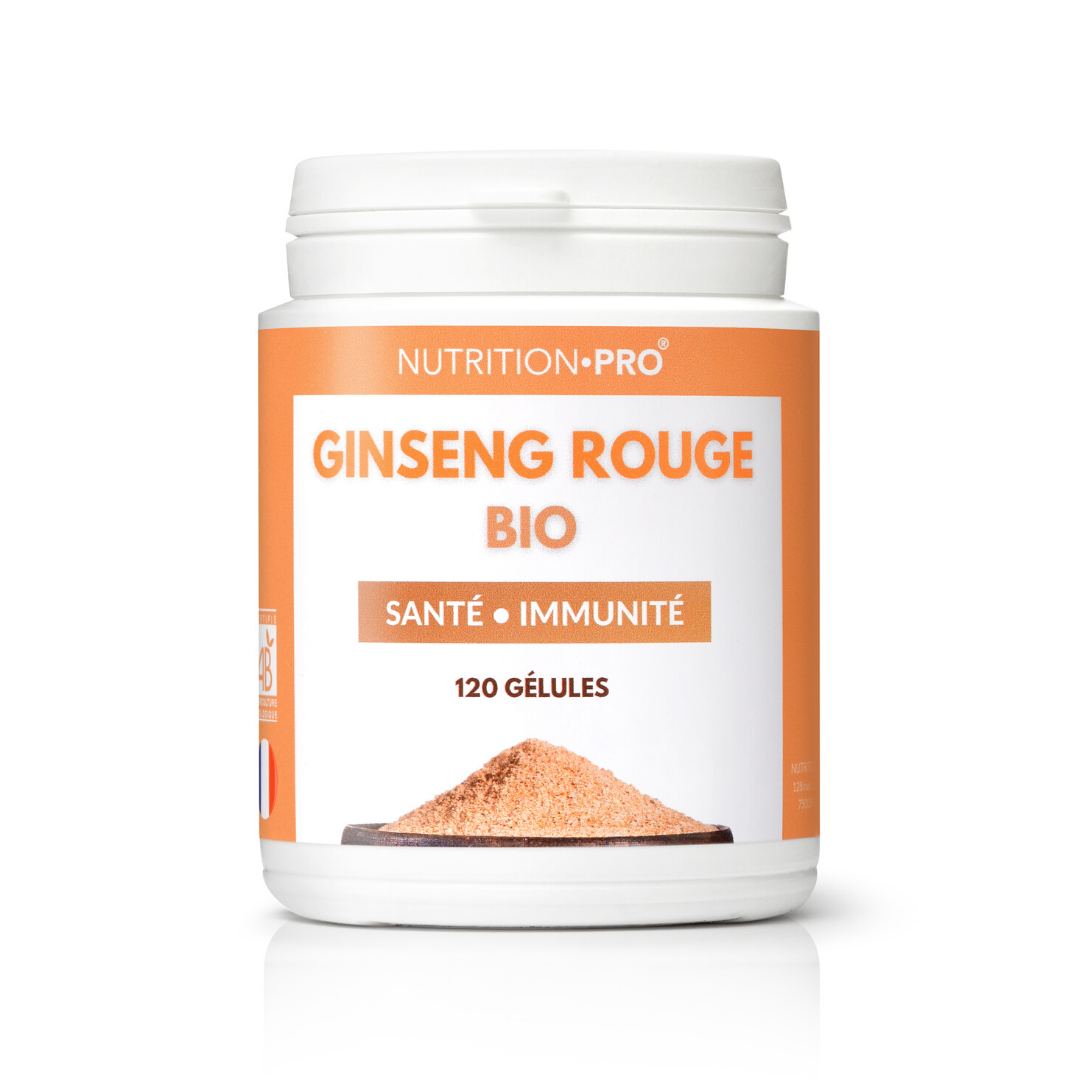 This product has no reviews yet.