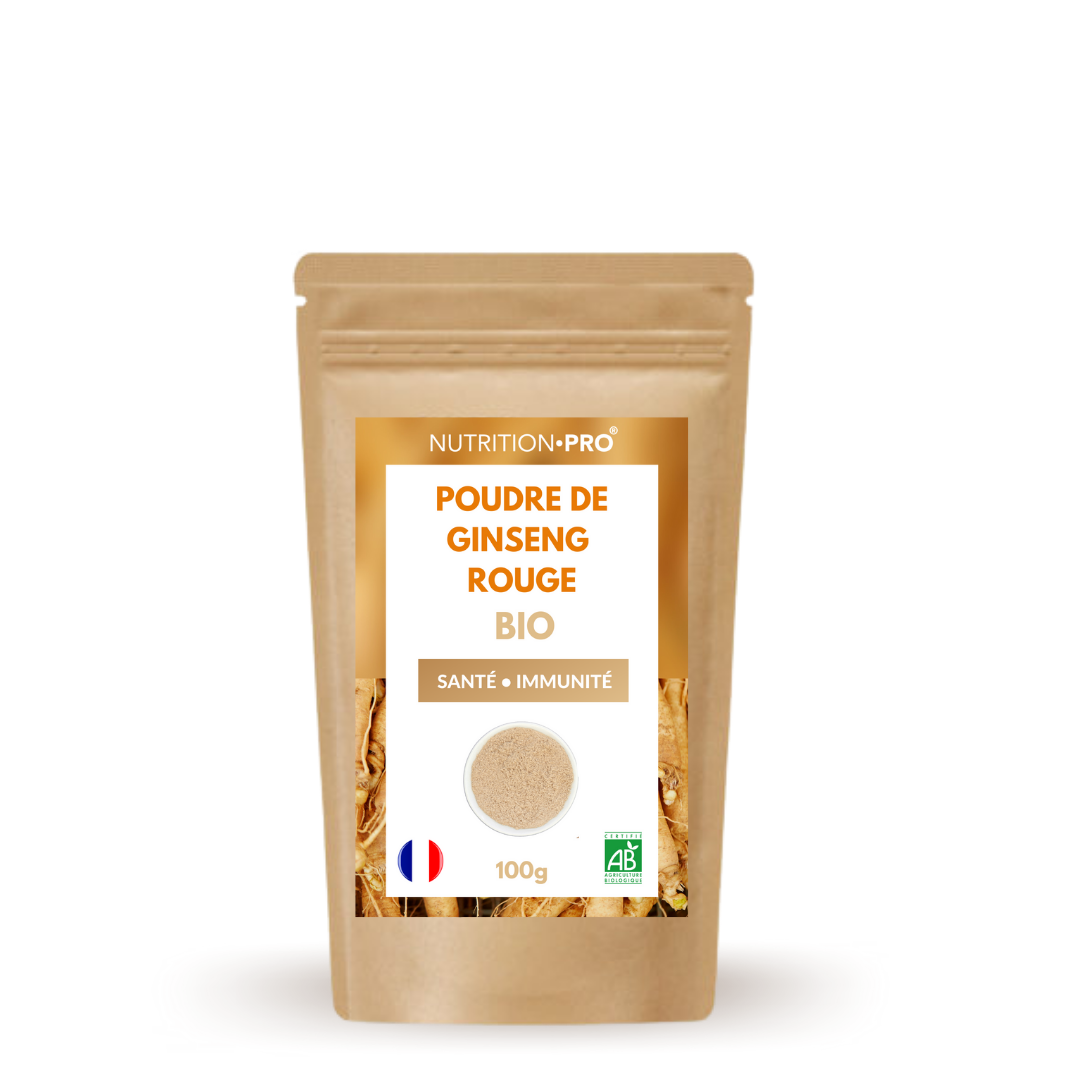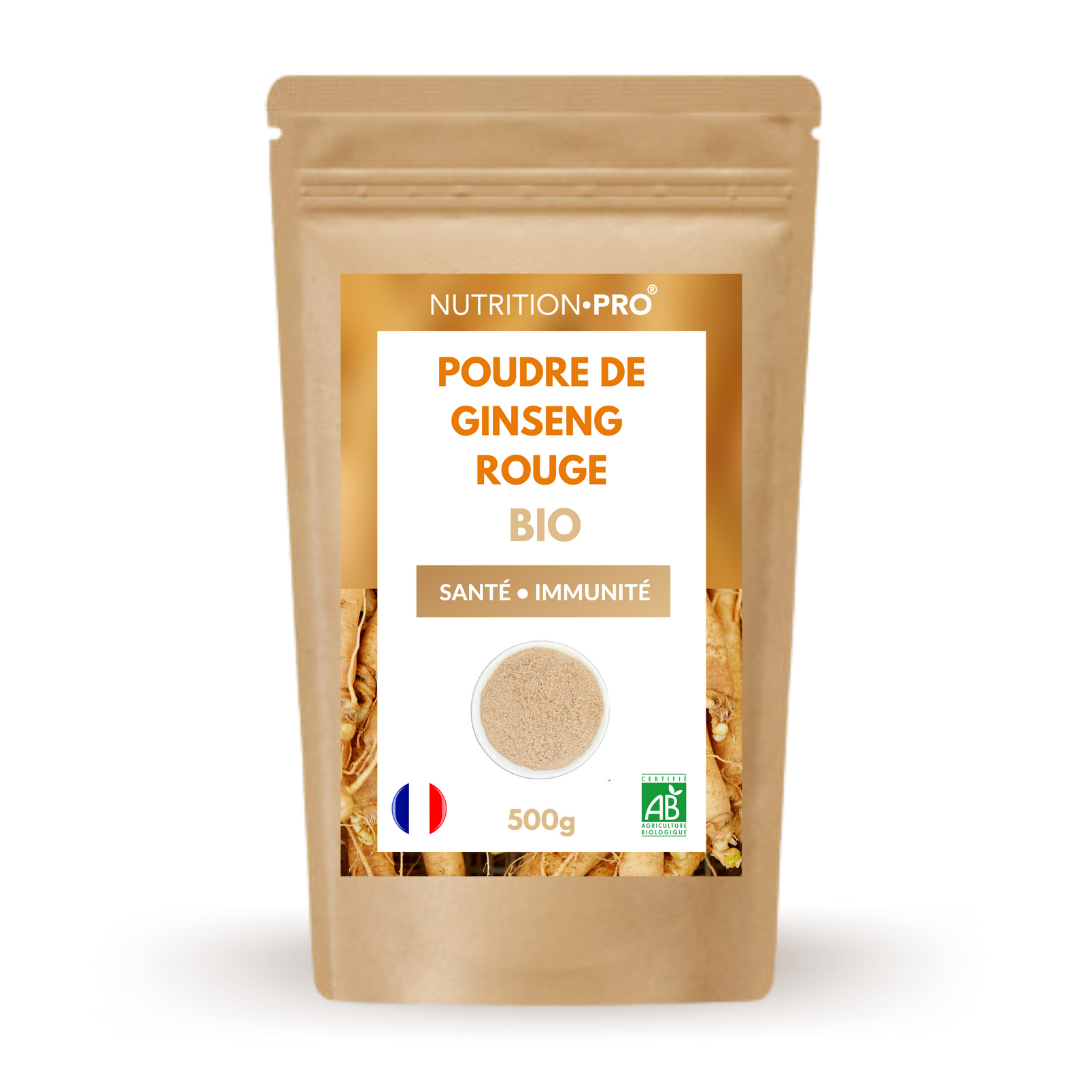 ORGANIC RED GINSENG (POWDER)
GINSENG, A PRECIOUS HEALTH ALLY.
Our organic red ginseng is made in its best form from 100 % Panax Ginseng Roots.
Used in traditional Chinese medicine for centuries, ginseng contains two important compounds: ginsenosides and gintonin.
Scientifically approved, these compounds complement each other to provide numerous health benefits:
INGREDIENTS
100% organic red ginseng powder ( Panax ginseng CA Meyer).
USAGE TIPS
You can take 1 level scoop daily (measuring spoon provided), i.e. 1.5g, to dilute in a glass of water or sprinkle over your dishes, yoghurts or other desserts.
PRECAUTIONS FOR USE
Do not exceed a cure of 3 months.
Keep out of reach of young children. Do not exceed the recommended dose. Consume as part of a varied and balanced diet and a healthy lifestyle. Not recommended for pregnant, breastfeeding women, people on antidiabetic treatment. People taking medication should seek advice from a doctor before taking.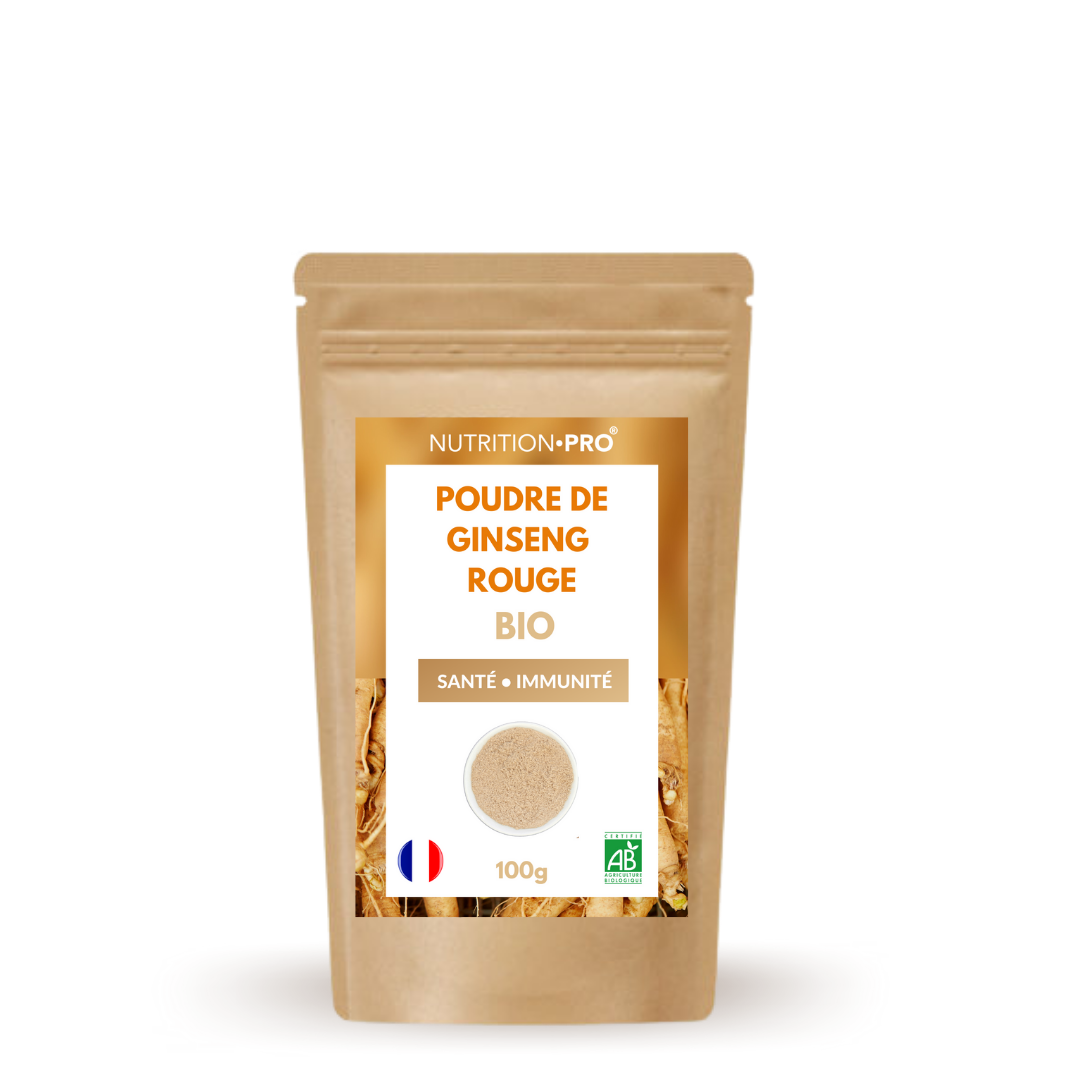 This product has no reviews yet.