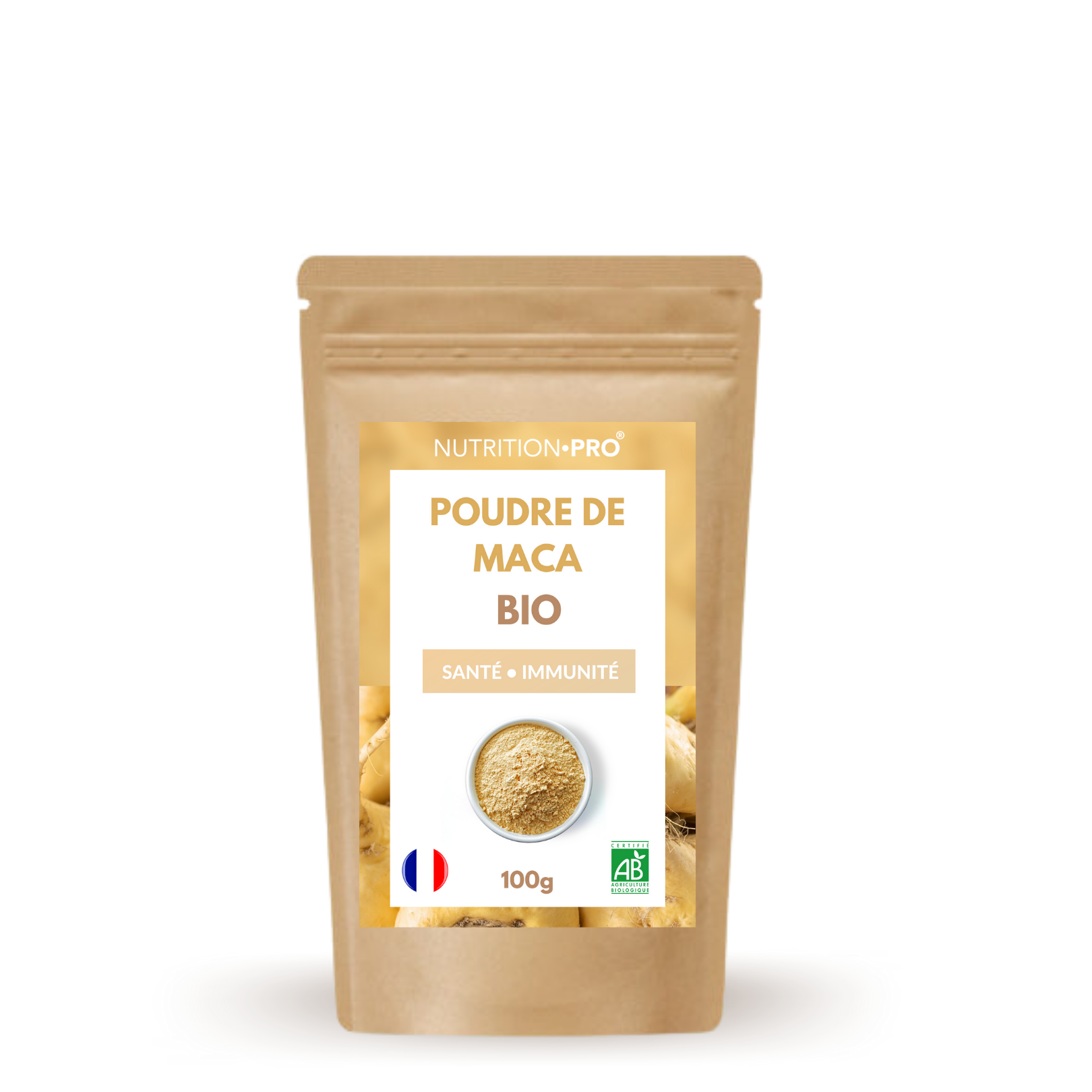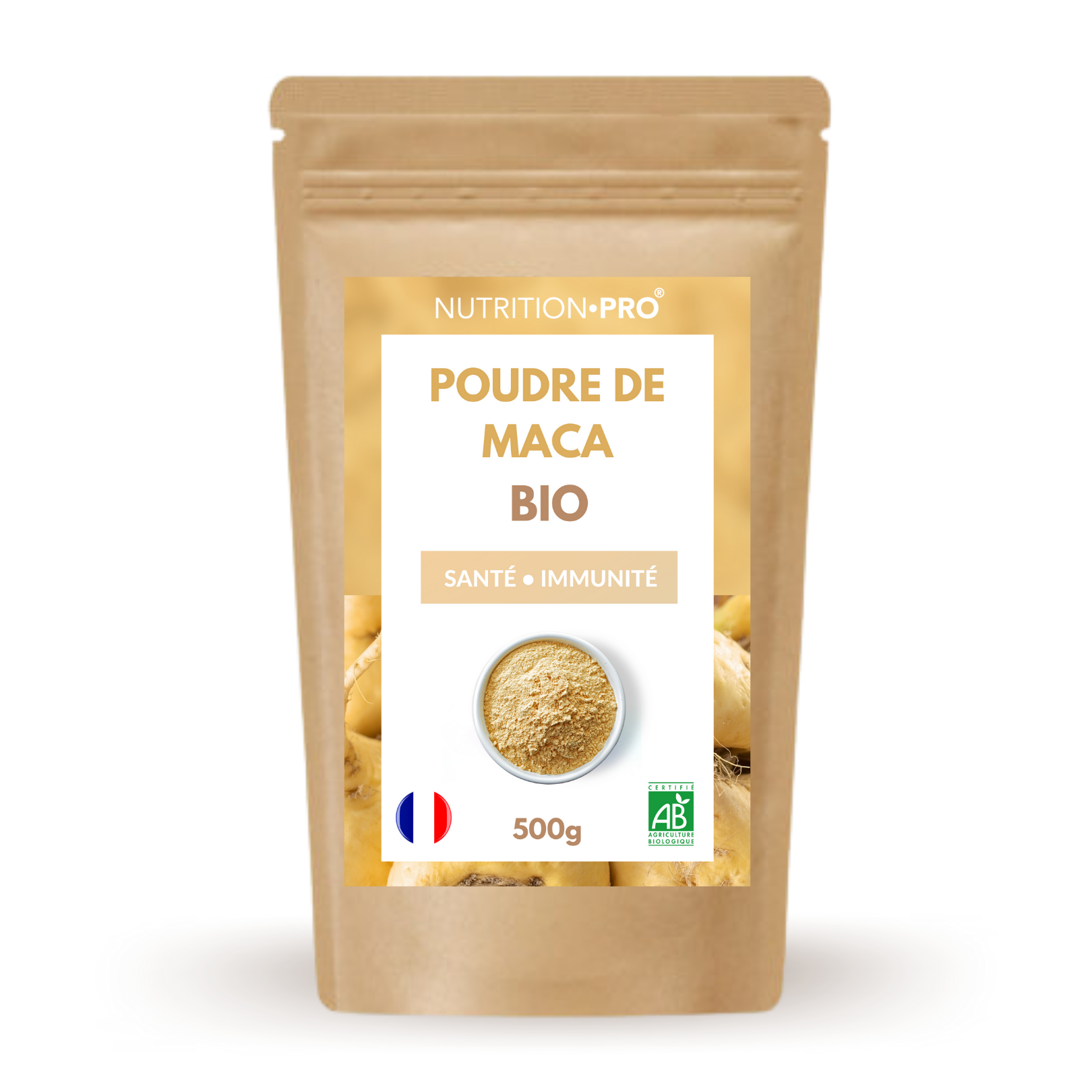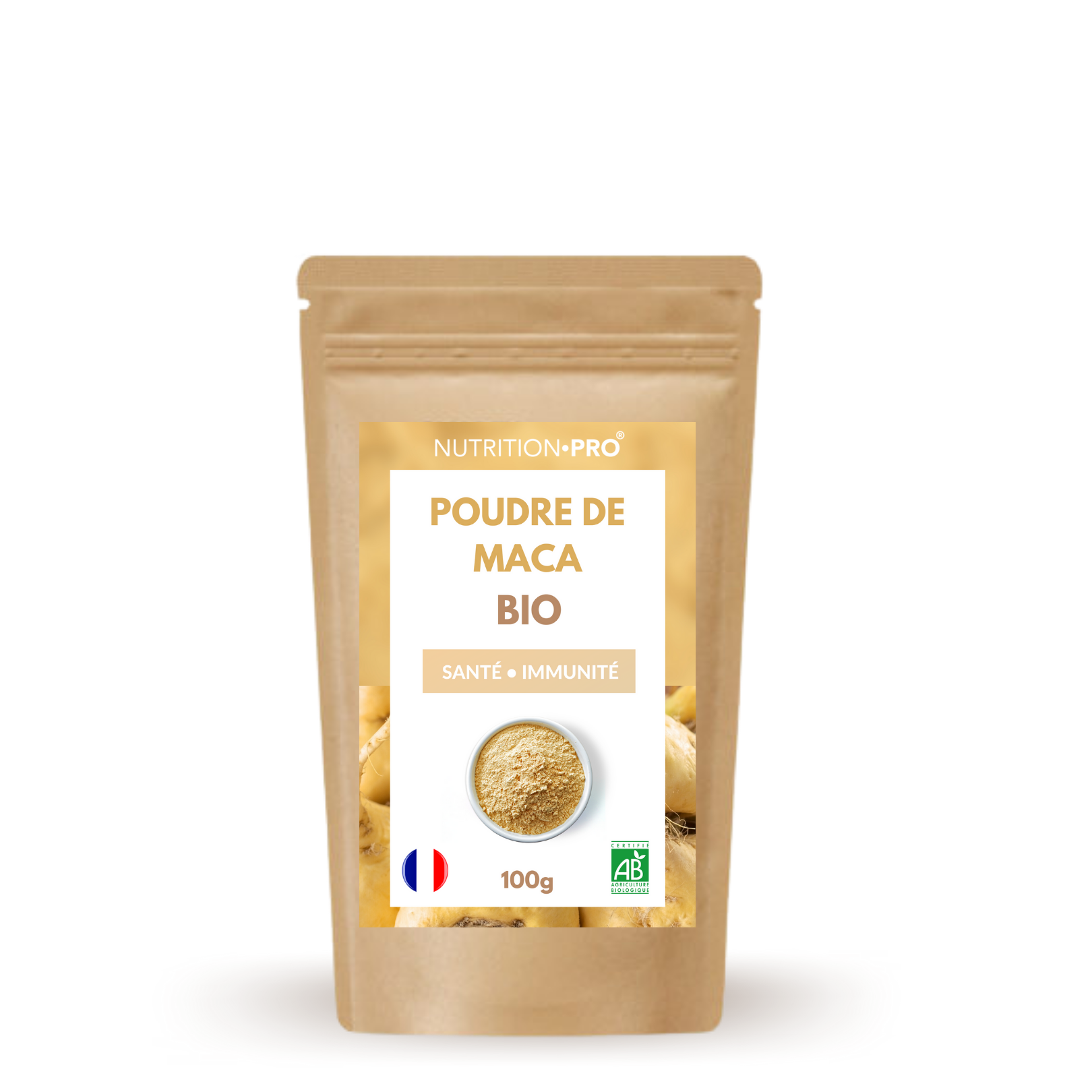 ORGANIC MACA (POWDER)
MACA, A ROOT OF LIFE.
Native to the high plateaus of the Peruvian Andes mountain range, maca is a plant that certain populations of Peru have consumed for millennia as a food and medicinal remedy.
Our ORGANIC Maca powder is one of the most nutrient - dense superfoods !
It contains 50% carbohydrates, 10 to 16% protein, 8% fiber 2% lipids, vitamins such as vitamin C (8mg/100g), riboflavin (650µg/100g) and thiamine (280µg/100g ) as well as essences and natural active ingredients (mainly: macaridine).
INGREDIENT (PART USED)
Organic Maca * Lepidium meyenii (root)
*Ingredient from organic farming
USAGE TIPS
1 spoon per day (measuring spoon provided) to dilute in a glass of water, in a smoothie or a drink. We recommend not adding it to hot preparations in order to retain all the nutrients present.
PRECAUTIONS FOR USE
Keep out of reach of young children. Do not exceed the recommended dose. Consume as part of a varied and balanced diet and a healthy lifestyle. Store away from heat and humidity.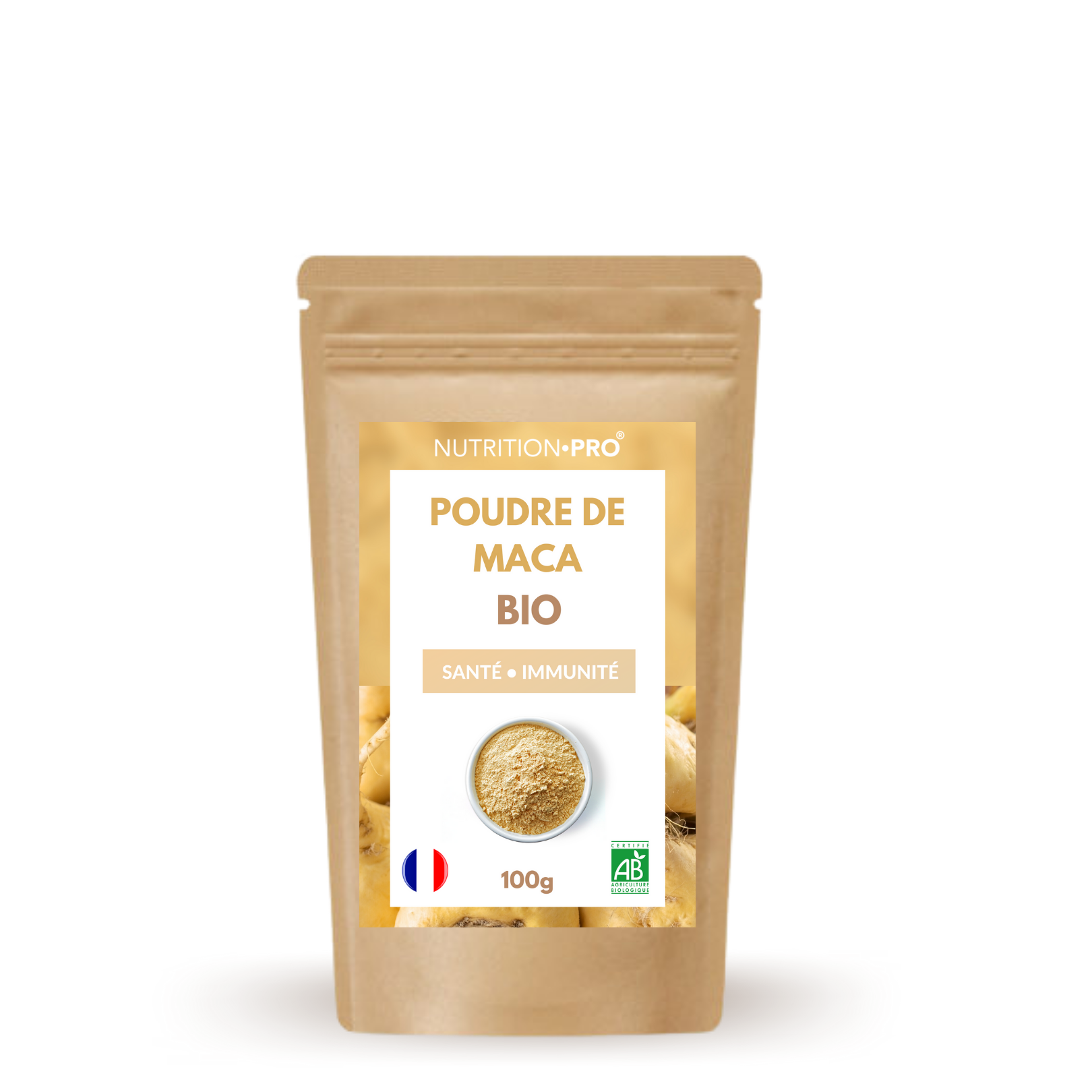 This product has no reviews yet.