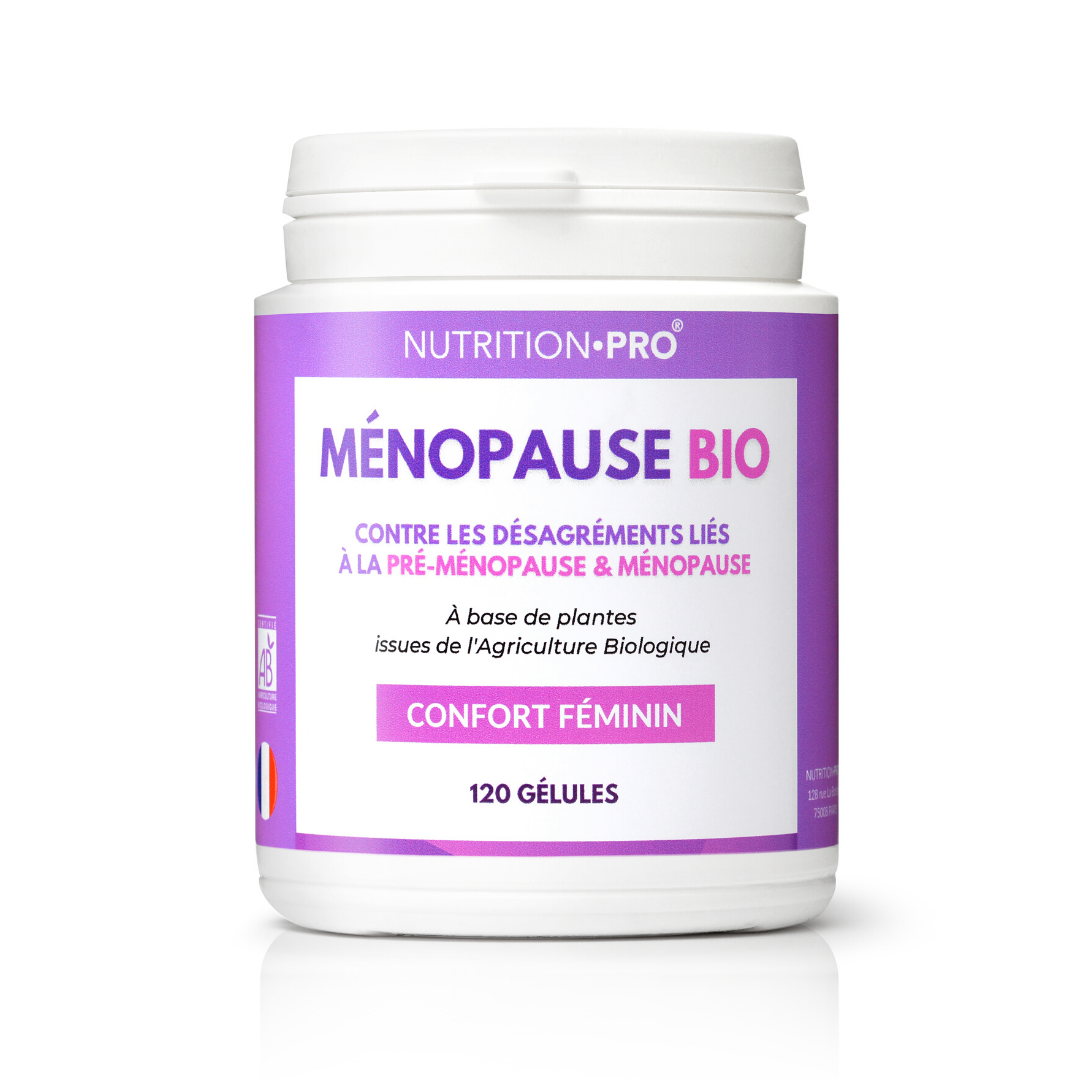 ORGANIC MENOPAUSE - 120 CAPSULES
An organic and 100% natural formula.
Menopause bio is a unique formula composed of a mix of the most beneficial plants (from organic farming) to fight against the inconveniences associated with pre-menopause and menopause .
These symptoms include hot flashes , insomnia , night sweats , dizziness , headaches and palpitations . These symptoms reflect the body's adaptation to estrogen deprivation.
NUTRITIONAL INFORMATION
Composition: Hops (Humulus lupulus L.), sage (Salvia officinalis L.), blackcurrant (Ribes nigrum L.), lemon balm (Melissa officinalis L.), maca (Lepidium meyenii); vegetable envelope (HPMC).
USAGE TIPS
Take 3 capsules a day with a large glass of water during meals.
A pill box is equivalent to a one-month renewable cure.
PRECAUTIONS FOR USE
Keep out of reach of young children. Do not exceed the recommended dose. Consume as part of a varied and balanced diet and a healthy lifestyle. Long term use is not recommended. Not recommended for women with a family or personal history of breast cancer.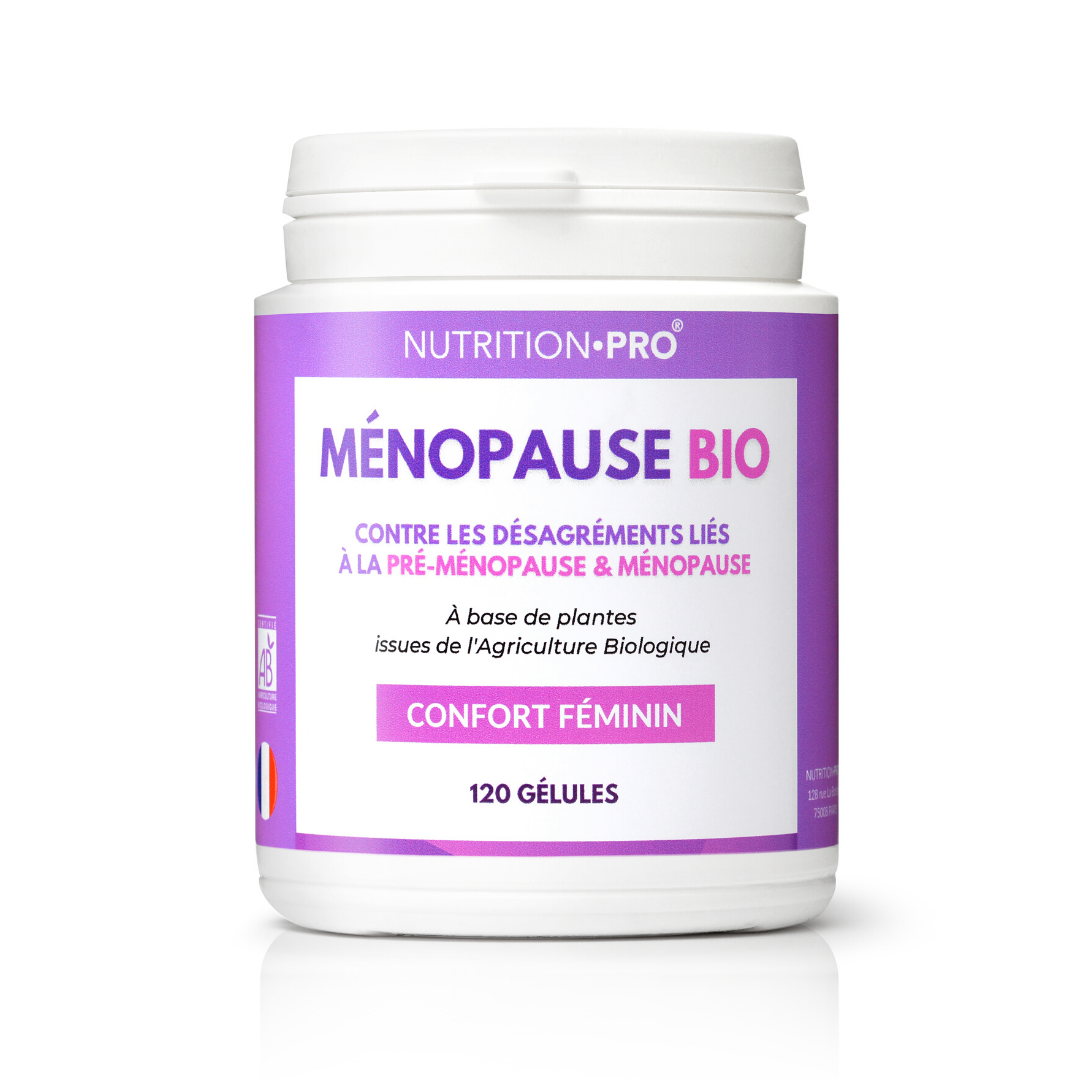 This product has no reviews yet.