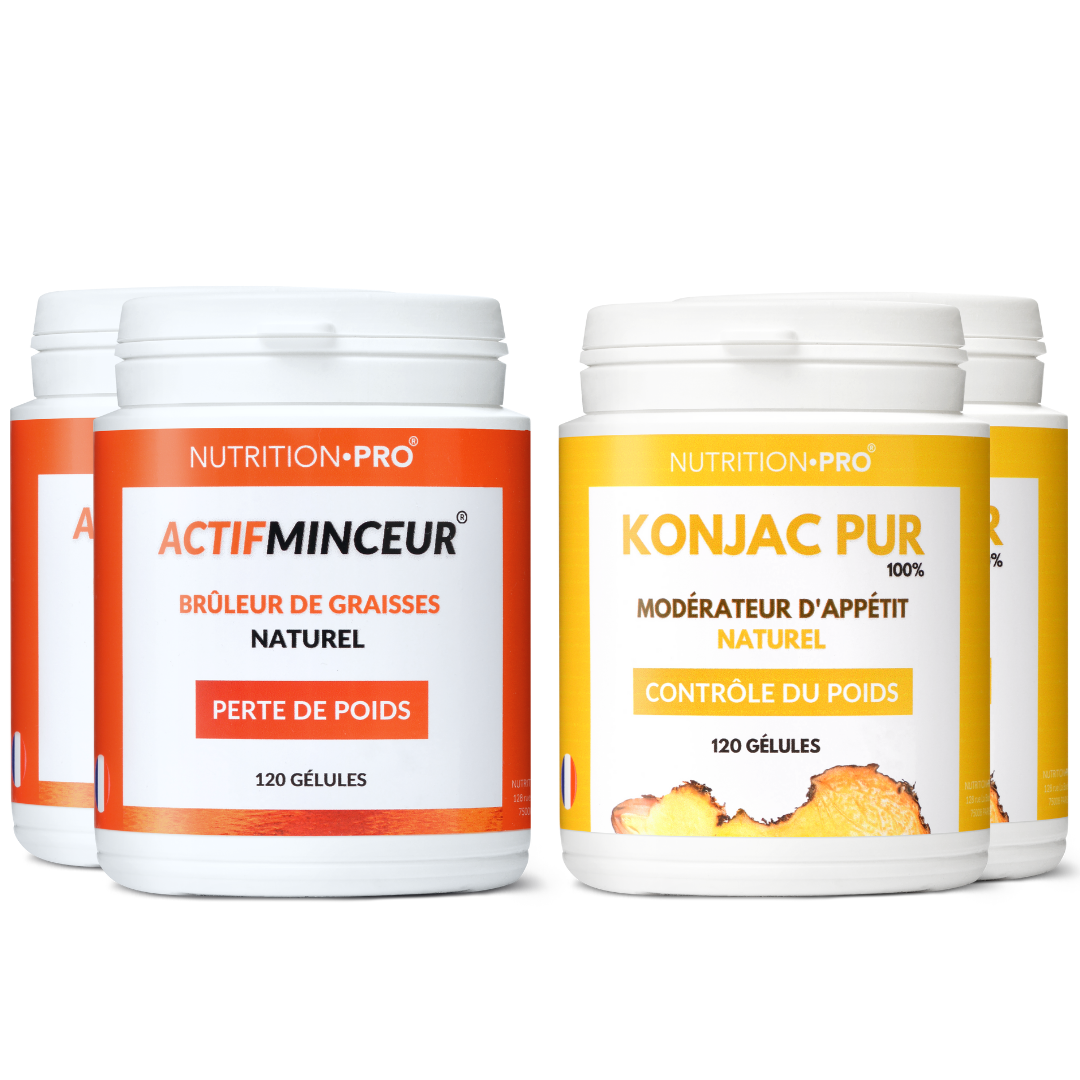 NUTRIPACK' MINCEUR®
Our Nutripack' Minceur® is made up of two pillboxes of Actifminceur ® and two pillboxes of Konjac Pur, a two-month cure for effective and lasting weight loss:
THE NATURAL SLIMMING CAPSULE
L' actifminceur ® is a powerful natural fat burner with a unique formula that combines green tea, guarana, L-carnitine, piperine, capsaicin, kola nut and chromium picolinate for a 6 in 1 continuous slimming action .
Reach your body goals and lose weight faster and sustainably with consistent fat burning . You'll burn your stored fat, even the most stubborn , around the clock .

A CONCENTRATE OF KEY INGREDIENTS FOR WEIGHT LOSS
L' actifminceur ® has seven essential ingredients for the weightloss and at the fat burning scientifically approved.
These natural, thermogenic and lipotropic active ingredients are the best assets for lasting weight loss .
NUTRITIONAL INFORMATION


A NATURALLY EFFECTIVE APPETITE SUPPRESSANT
Konjac , also known as glucomannan , is a plant that grows in parts of Asia.
Also used in traditional Chinese medicine, konjac is widely consumed as a 100% natural dietary supplement for appetite reduction, weight loss and cholesterol management.
By taking our dietary supplement based on pure konjac, you will feel full throughout the day thanks to its glucomannan content which gives it this powerful satiating power.
You will therefore be much less likely to overeat or snack between meals.

NUTRITIONAL INFORMATION
USAGE TIPS
Take 3 capsules of Actifminceur ® per day (ideally in the morning) with a large glass of water
Take 1 capsule of Konjac Pur (15 minutes to 1 hour) before each meal of the day with a large glass of water.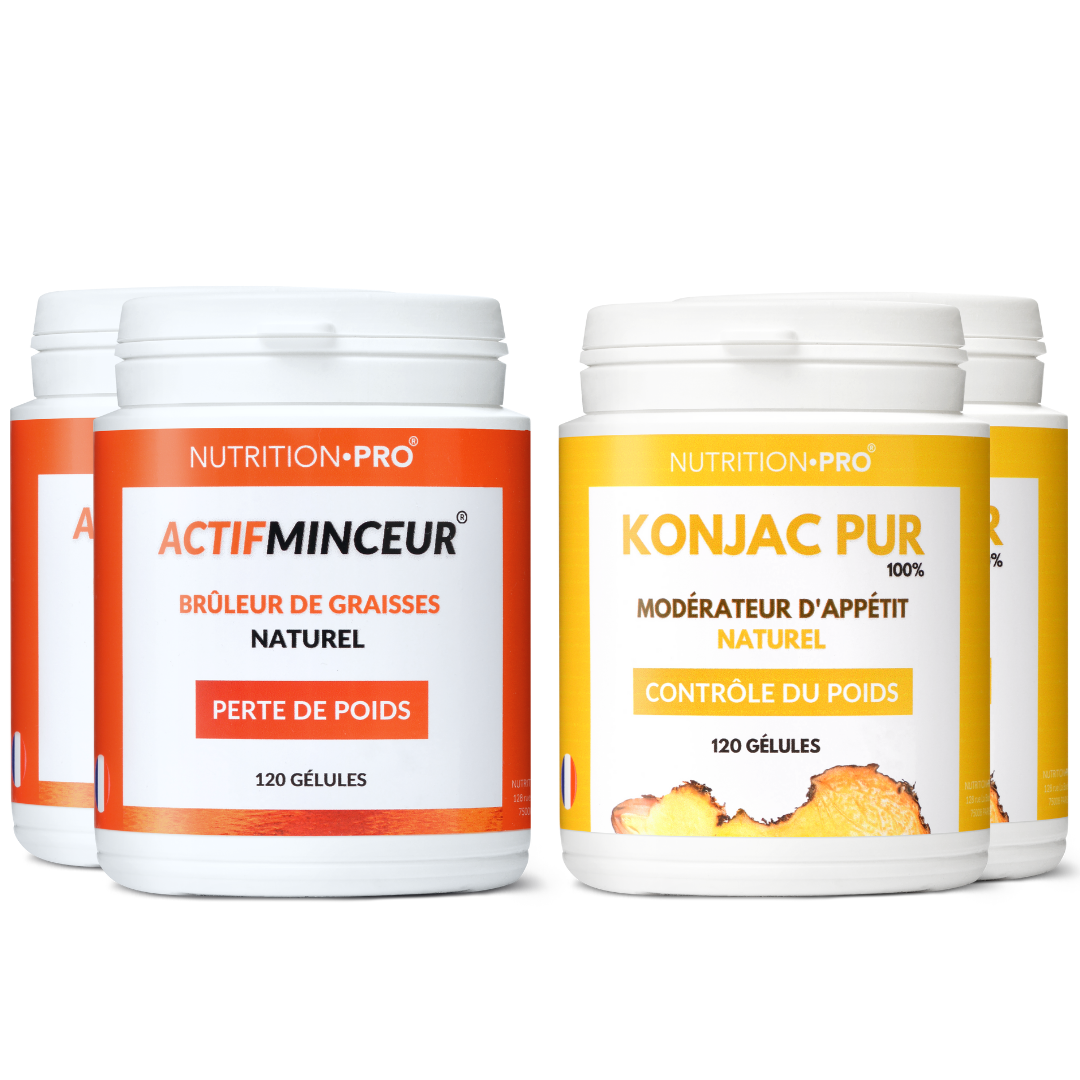 This product has no reviews yet.