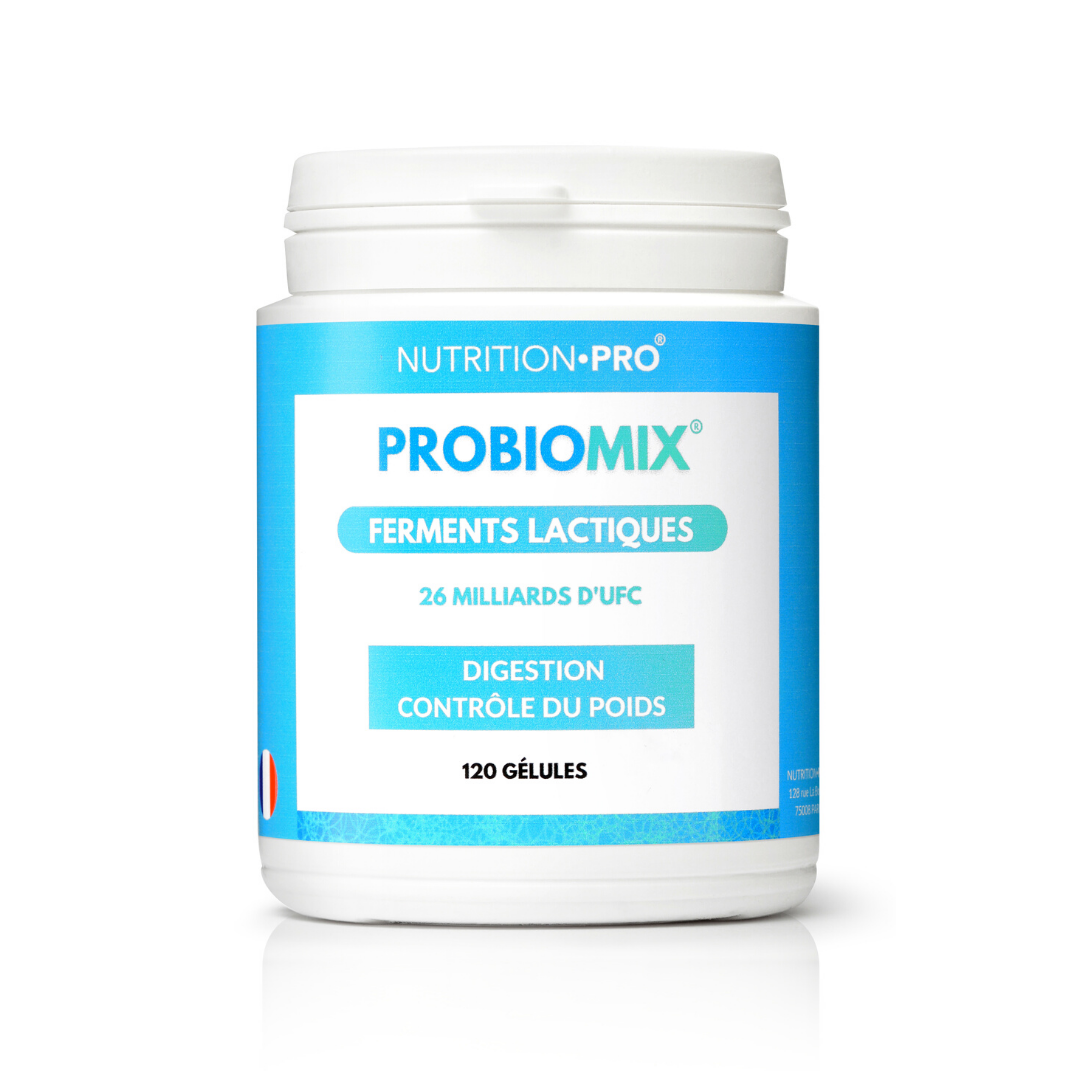 PROBIOMIX® - 120 CAPSULES
Probiotics are live microorganisms that, when ingested, provide many health benefits .
Our bodies depend on all kinds of microorganisms to function normally and keep us healthy, and probiotics play a major role in this.
Thanks to our assortment of quality probiotics , you will notice a progressive weight loss as well as the elimination of your digestive disorders and also a reinforcement of your immune system.
NUTRITIONAL INFORMATION
Composition : Lactobacillus acidophilus 1.17E+10 CFU; Lactococcus lactis 3.96E+09 CFU; Bifidobacterium longum 3.96+09 CFU; Lactobacillus rhamnosus 2.57E+09 CFU; Bifidobacterium breve 2.57E+09 CFU; Bifidobacterium bifidum 1.29E+09 CFU.
Quantity of germs (1.3E+10 CFU/g) :
For one capsule:

4.29 billion
Per day: 25.74 billion
USAGE TIPS
Take up to 6 capsules per day with a large glass of water (the catches can be spaced out over the day).
PRECAUTIONS FOR USE
Dietary supplement. Keep out of reach of young children. Do not exceed the recommended dose. Consume as part of a varied and balanced diet and a healthy lifestyle. Store away from heat and humidity.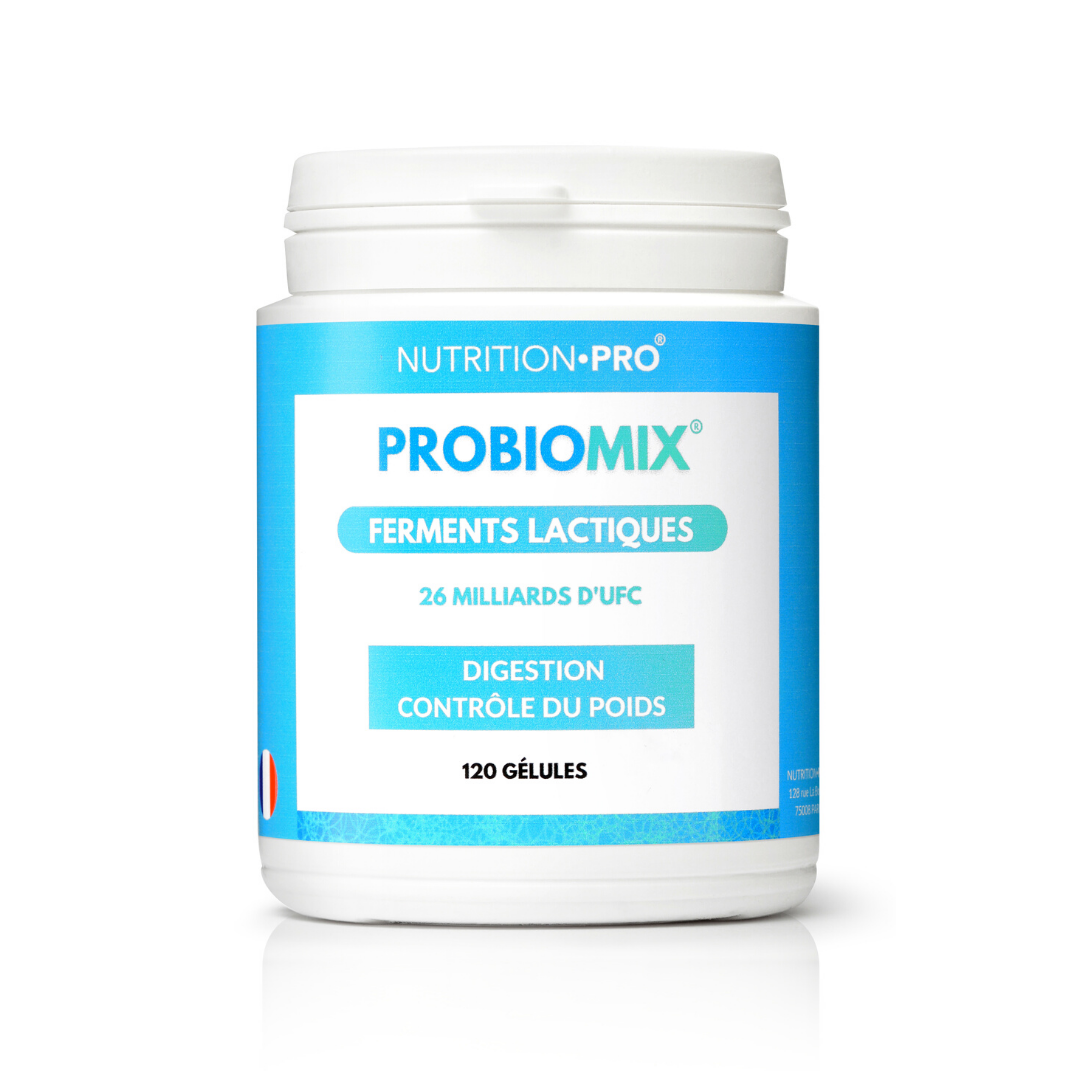 This product has no reviews yet.