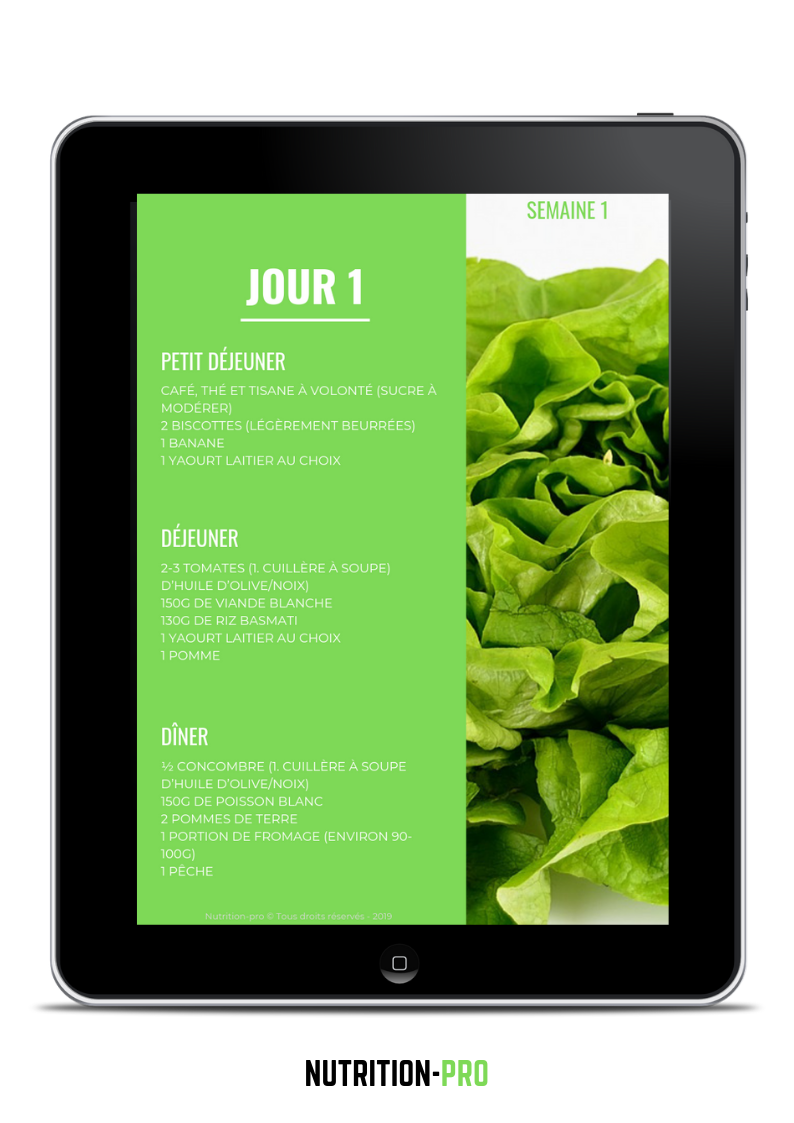 HEALTH PROGRAM - DIETARY REBALANCE (MEN'S VERSION)
4 WEEKS OF SPECIFIC MENUS TO LEARN TO EAT HEALTHY AND BALANCED
DESCRIPTION
The HEALTH nutritional program is an adaptation to healthy nutrition , a food rebalancing in 4 weeks.
With this program , you will only have to follow the different daily menus adapted to food rebalancing to obtain convincing results .
With a sufficient amount of protein, carbohydrates (low glycemic index), lipids (good fats), fiber, vitamins and minerals.
HEALTH will teach you how to eat the most beneficial foods for your health and allow you to lose weight smoothly.
Suitable profile: Suitable for all
THIS PROGRAM INCLUDES:
A list of foods needed for each week of the month.
Three varied menus per day.
A healthy diet without supplements or substitute products.
7/7 assistance via email or messenger.
TIPS :
As far as possible, opt for the purchase of organic food as much as possible.
For optimal results, we recommend that you first obtain a food scale and a measuring cup (this will facilitate your dosages).
For your professional comfort, do not hesitate to prepare your lunch the day before and put it in an airtight container.
You can repeat this program at any time, whenever you want.
This product has no reviews yet.