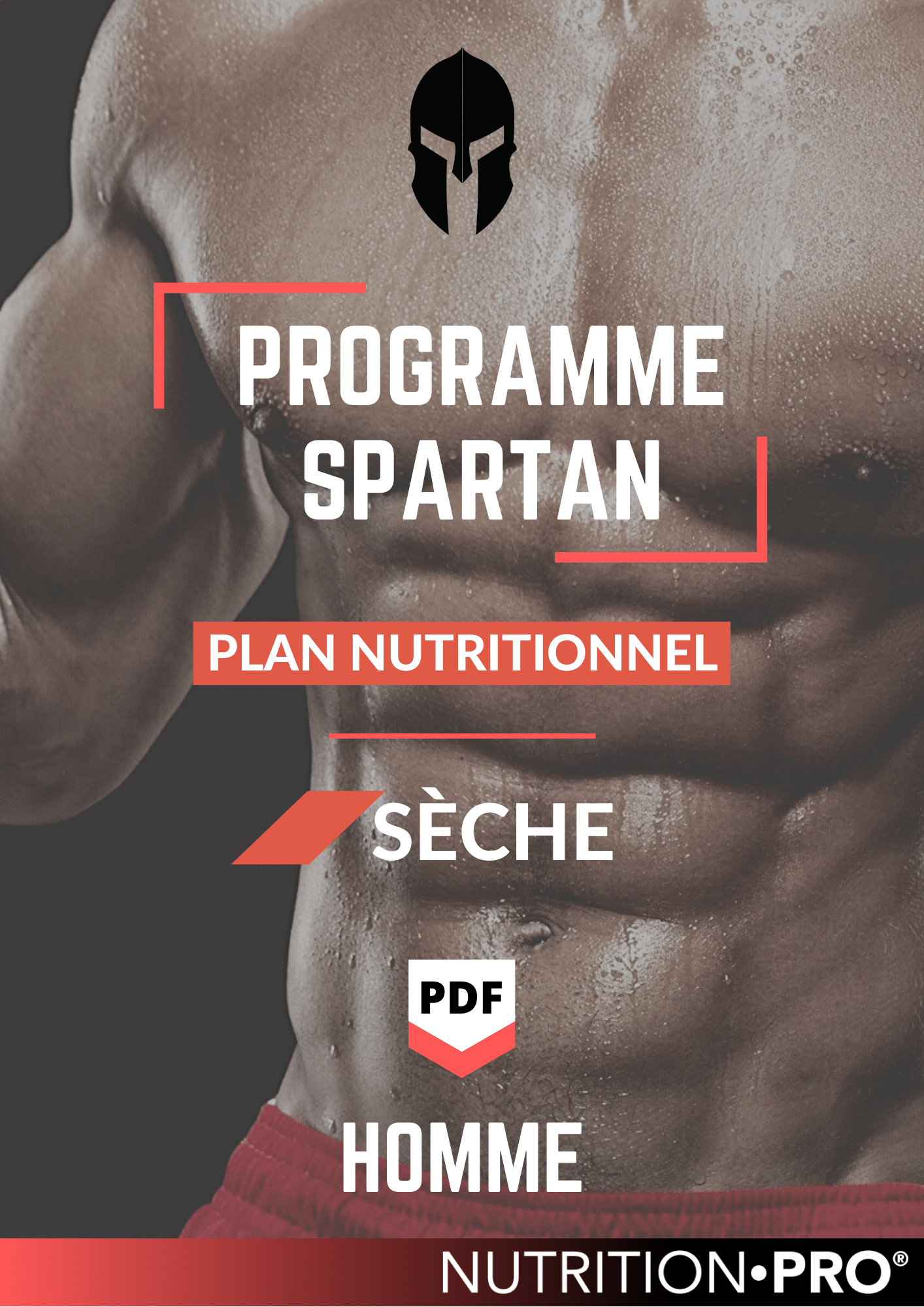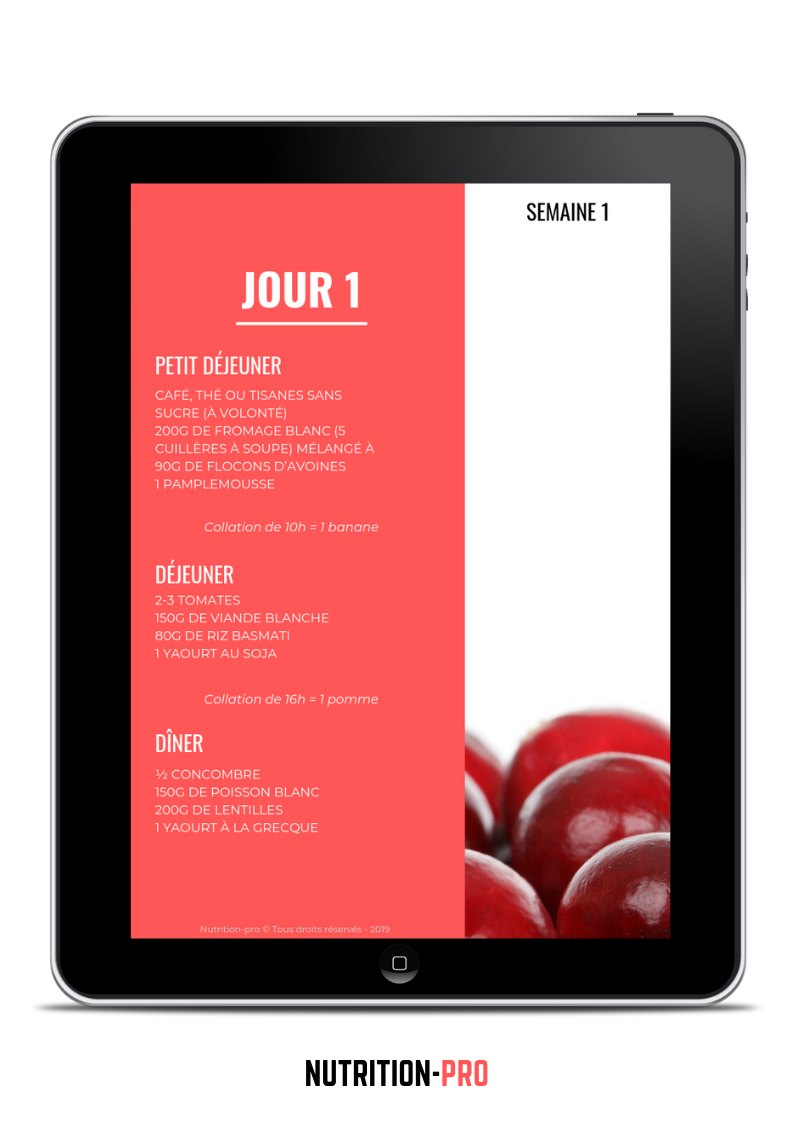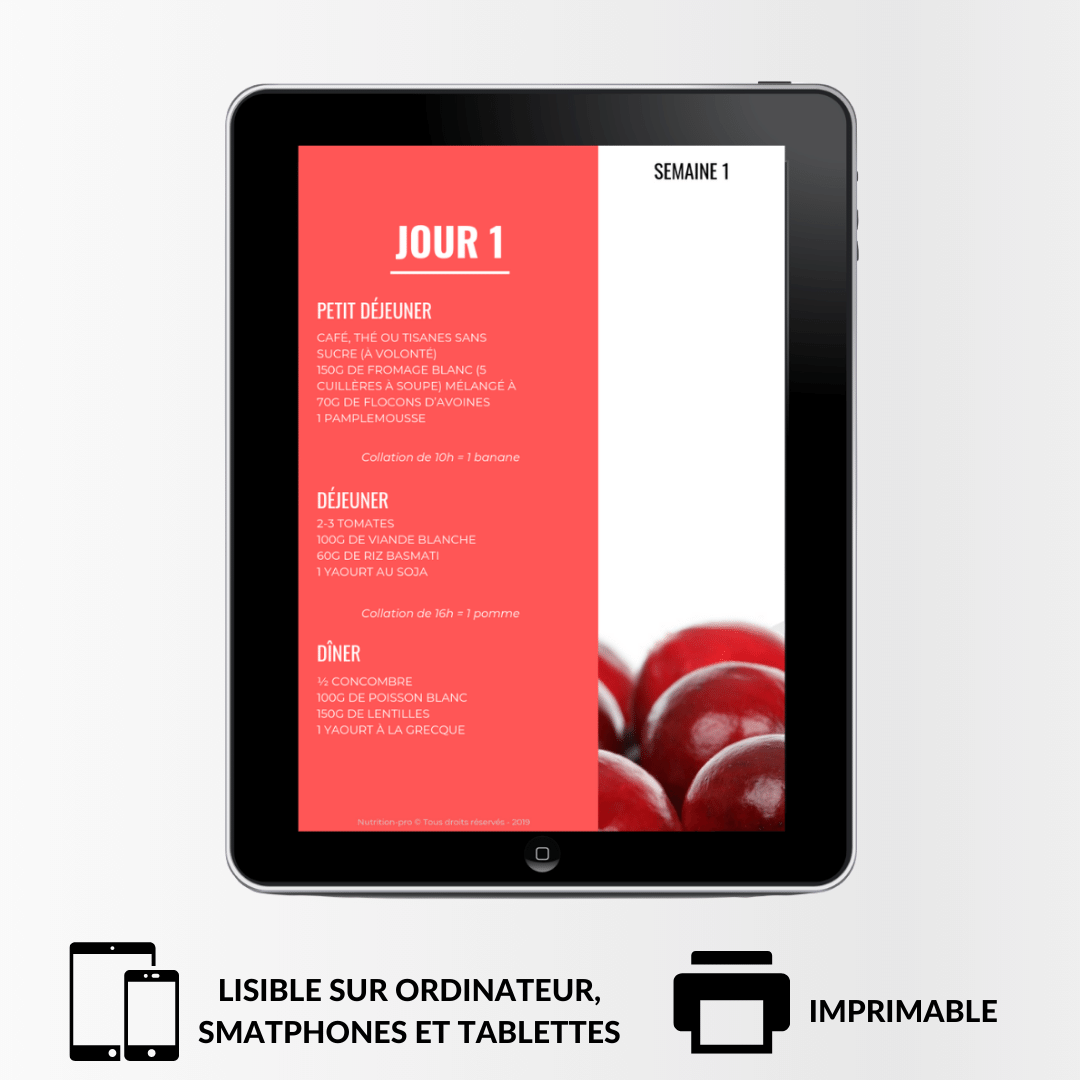 SPARTAN PROGRAM - DRY (MEN'S VERSION)
4 WEEKS OF DAILY, VARIED AND SPECIFIC MENUS TO LOSE FAT WITHOUT IMPACTING MUSCLE MASS
DESCRIPTION
The SPARTAN program is a 4-week nutritional cutting program .
With an ideal distribution of macronutrients, this protein-rich nutritional program will allow you to lose your stored and superfluous fats in order to obtain good muscle definition without impacting your mass while providing you with your daily nutritional needs.

Thanks to this high-protein nutritional program , all you have to do is follow the different daily menus adapted to dry to obtain convincing results .
At the same time, we urge you to practice physical exercise at least three times a week .
THIS PROGRAM INCLUDES:
A list of foods needed for each week of the month
Three varied menus as well as two snacks per day
Assistance and personalized follow-up 7 days a week via email or messenger
TIPS :
As far as possible, opt for the purchase of organic food as much as possible.
For optimal results, we recommend that you first obtain a food scale and a measuring cup (this will facilitate your dosages).
For your professional comfort, do not hesitate to prepare your lunch the day before and put it in an airtight container.
You can repeat this program at any time, whenever you want.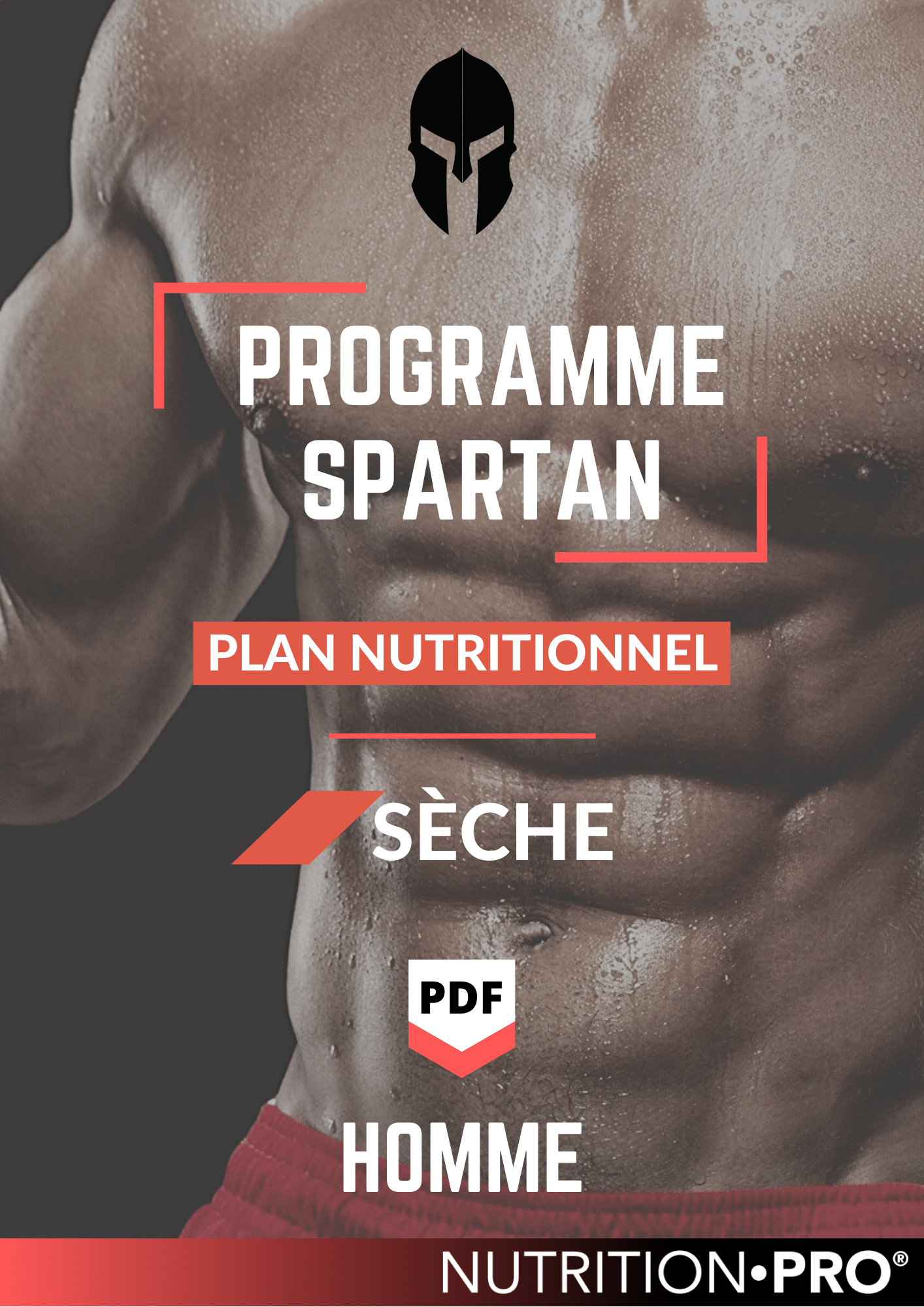 This product has no reviews yet.