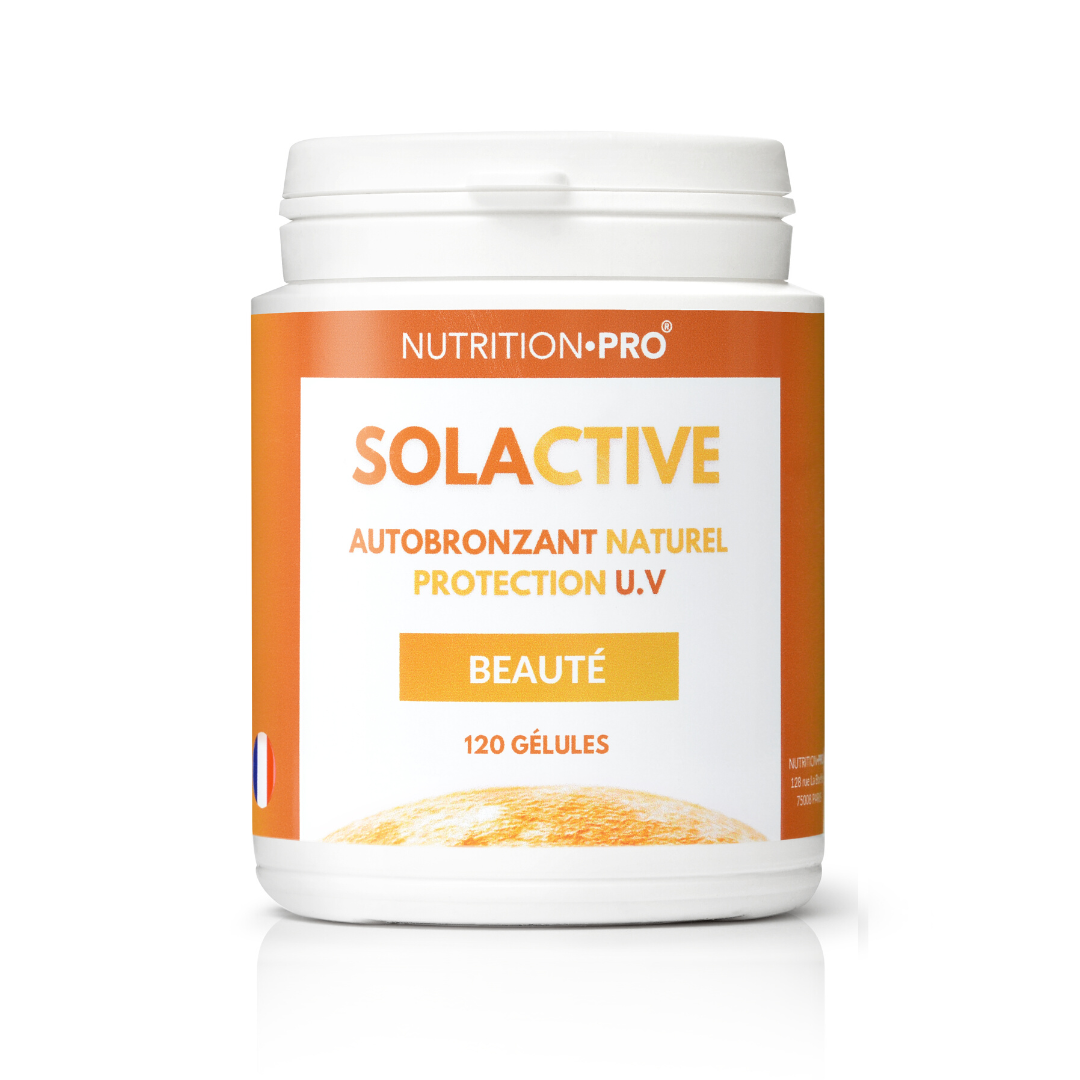 SOLACTIVE - 120 CAPSULES
Solactive is a unique formula specifically formulated to prepare your skin to tan faster, more effectively and help your tan last longer .
In addition, it acts as a natural self-tanner by illuminating the complexion for a healthy glow all year round.
NUTRITIONAL INFORMATION
Composition: Microencapsulated borage oil (Borago officinalis L.), green tea extract 20% (Camellia sinensis L.), selenium yeast 0.1%, beta-carotene 10%, vitamin E 50%, tomato lycopene 5%.
USAGE TIPS
A pill box is equivalent to a cure of 2 months.

Take 2 capsules a day with a large glass of water at mealtimes.
Start the cure 2 weeks before exposure to the sun and continue it afterwards in order to prolong the tan .
PRECAUTIONS FOR USE
Keep out of reach of young children. Do not exceed the recommended dose. Consume as part of a varied and balanced diet and a healthy lifestyle. Not recommended for children, adolescents, pregnant or breastfeeding women. Do not take outside meals. Contains caffeine.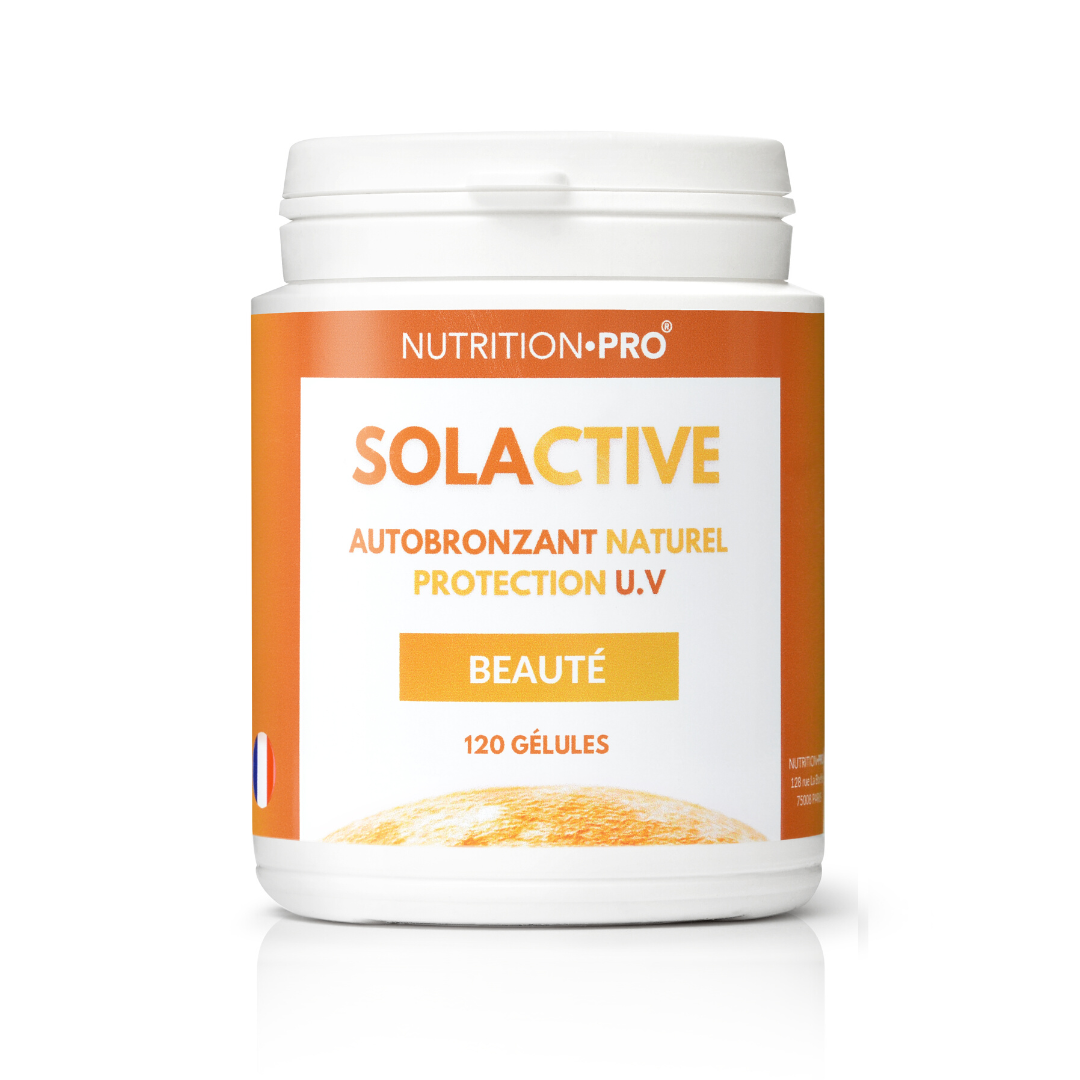 This product has no reviews yet.