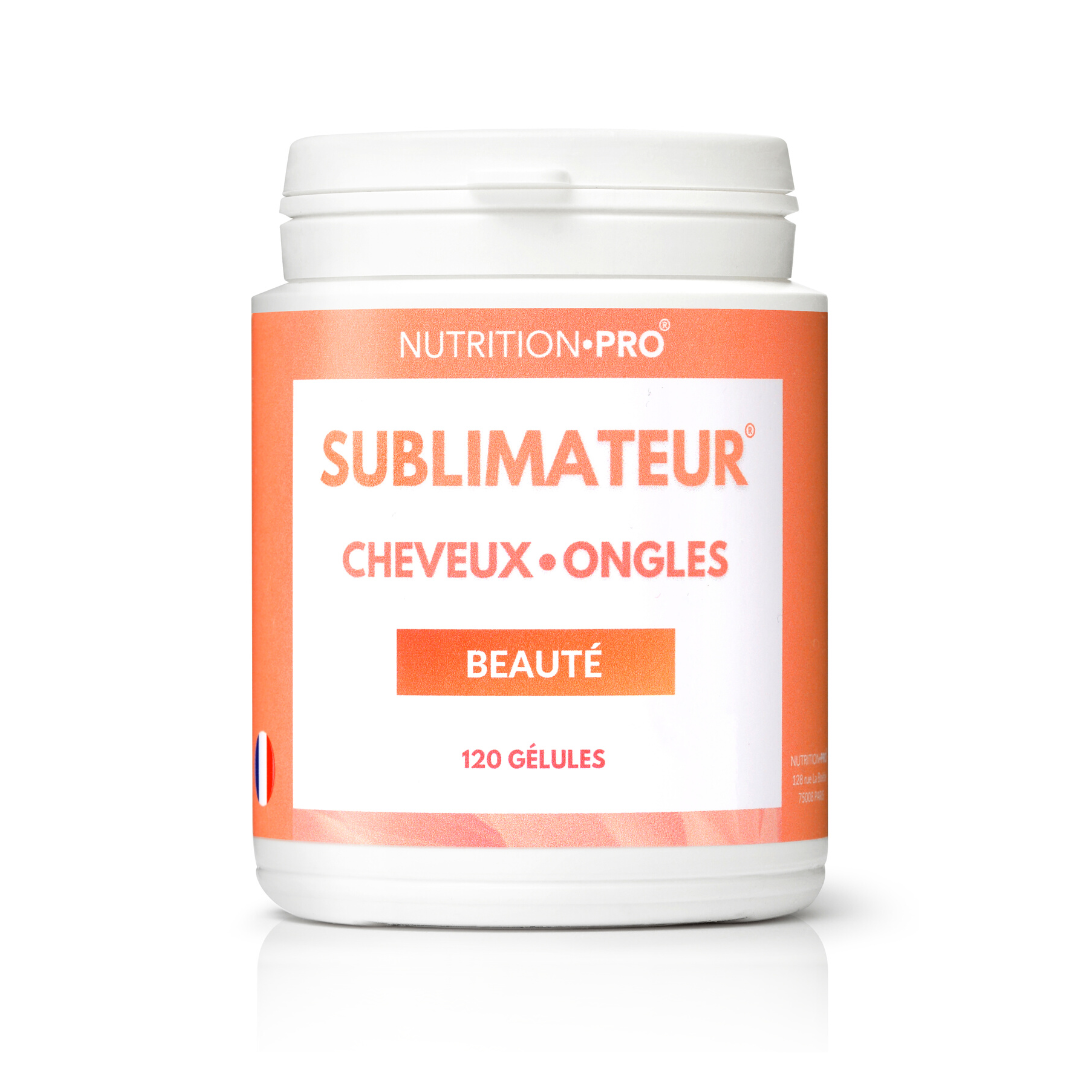 SUBLIMATEUR® - 120 CAPSULES
A NATURAL ACCELERATION OF THE GROWTH AND STRENGTHENING OF YOUR NAILS AND HAIR
Our exclusive formula and complete contains the essential elements for good health and the optimal growth of your nails and hair.
Naturally effective, it is composed of two sulfur - rich amino acids : L-methionine and L-cystine as well as MSM , a range of vitamins and minerals (including 7 B vitamins including biotin ), PABA , brewer's yeast , choline , horsetail , fucus and bamboo .
A UNIQUE HIGH QUALITY FORMULA
All scientifically approved for their effectiveness according to their respective actions, the ingredients of the Sublimateur ® are 100% natural:
NUTRITIONAL INFORMATION
Composition
:
Premix of 19 vitamins and minerals, MSM (Methane methylsulfonate), L-methionine, L-cystine, choline citrate, Horsetail (
Equisetum arvense
), bamboo (
Bambusa arundinacea
), inactive brewer's yeast, PABA (Para amino acid Benzoic), Inositol, Selenium Yeast, Fucus (
Fucus vesiculosus
); HPMC (vegetable envelope).
USAGE TIPS
One month cure.
Take 4 capsules a day with a large glass of water
(the catches can be spaced out over the day).
PRECAUTIONS FOR USE
Keep out of reach of young children. Do not exceed the recommended dose. Consume as part of a varied and balanced diet and a healthy lifestyle. Use in pregnant women is not recommended. Store away from heat and humidity.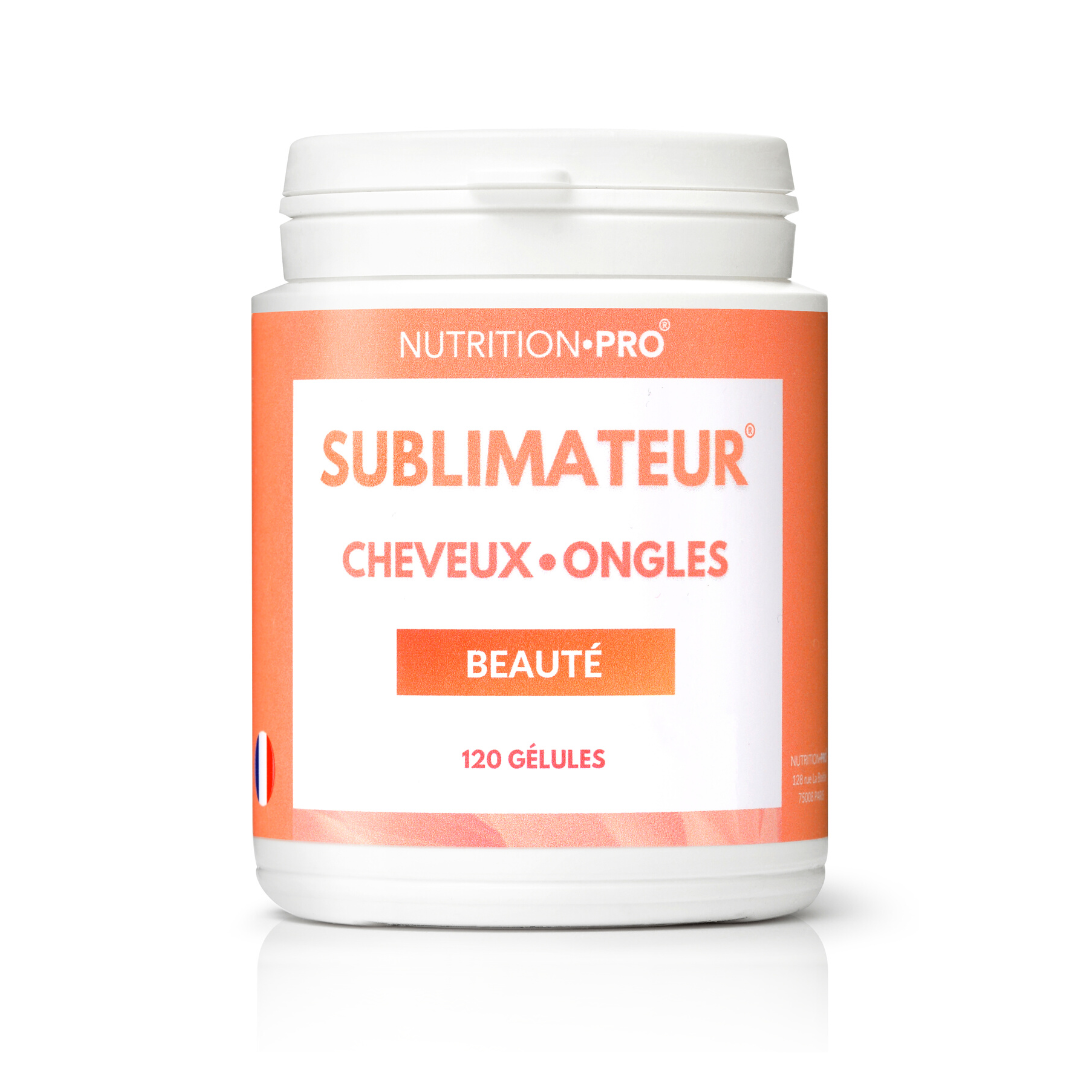 This product has no reviews yet.