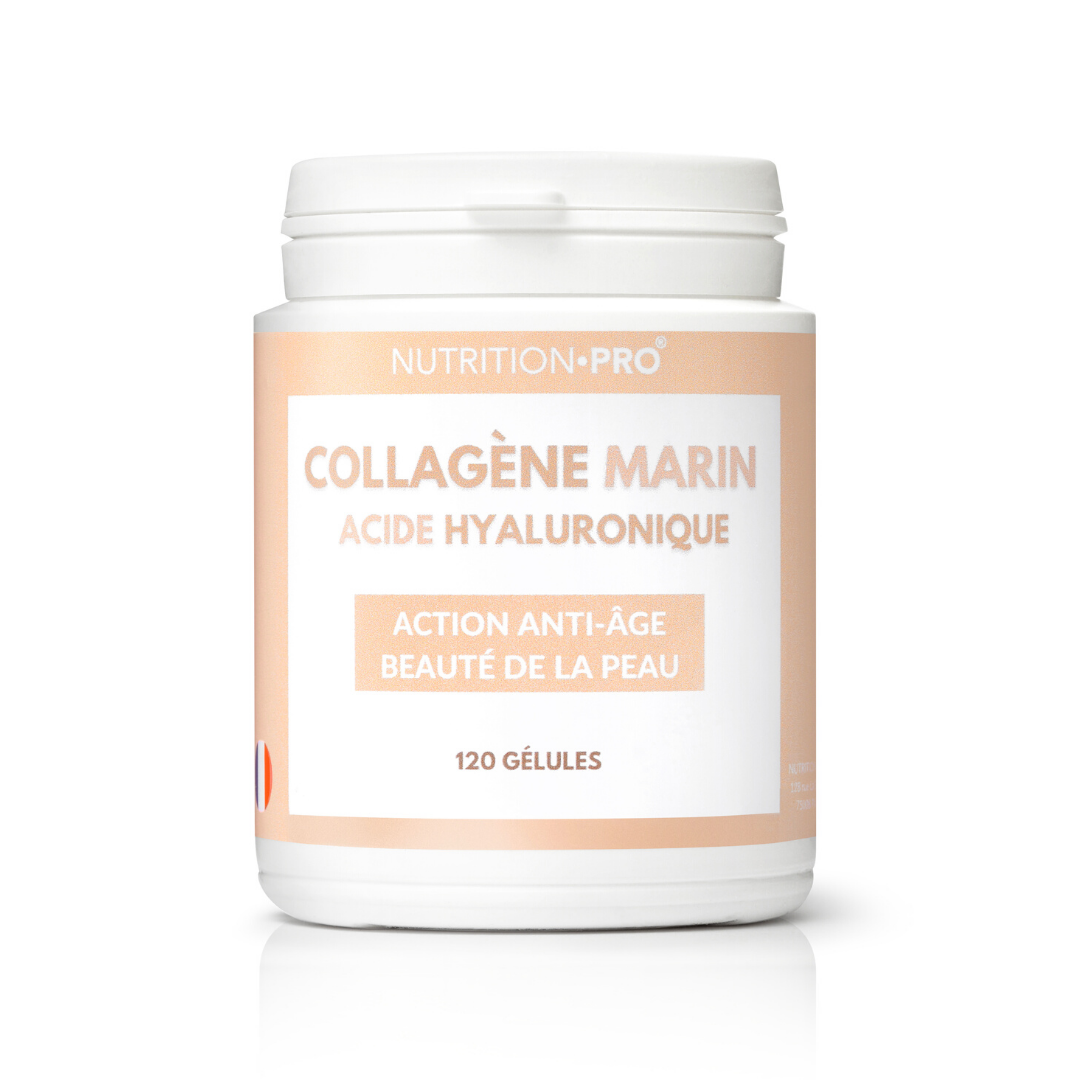 HYDROLYZED MARINE COLLAGEN / HYALURONIC ACID - 120 CAPSULES

A NATURAL ELIXIR OF YOUTH
Collagen production decreases with age, stress or intense physical activity.
Our unique, comprehensive formula of highly bioavailable Hydrolyzed Marine Type 1 Collagen combined with hydrating Hyaluronic Acid and Vitamin C contributes to the natural formation of collagen for an embellished and rejuvenated skin thanks to its anti-aging action .
Indeed, your skin will be deeply hydrated, toned and firmed. Your wrinkles and fine lines will fade as your treatment progresses.
Scientifically approved, the ingredients of our food supplement are all of natural origin and have many benefits.
CONCERNED WITH THE ENVIRONMENT, OUR COLLAGEN IS FROM SUSTAINABLE AND ECO-RESPONSIBLE FISHERIES
.
Our hydrolyzed collagen of marine origin is obtained from fish caught sustainably in the European Union.
The marine source is strongly favored because of the ethical and qualitative problems of other sources (porcine and bovine) but also because there is no vegetable source of collagen.
Our 100% natural formula contains no additives or artificial colors and the capsules are odorless .
NUTRITIONAL INFORMATION
Composition: Hydrolyzed marine collagen (type I), hyaluronic acid, vitamin c, manganese gluconate, HPMC (vegetable envelope).
USAGE TIPS
Take 4 capsules a day with a large glass of water (takes can be spaced out over the day).
A pill box is equivalent to a period of one month . This food supplement can be consumed daily throughout the year.
PRECAUTIONS FOR USE
Keep out of reach of young children. Do not exceed the recommended dose. Consume as part of a varied and balanced diet and a healthy lifestyle.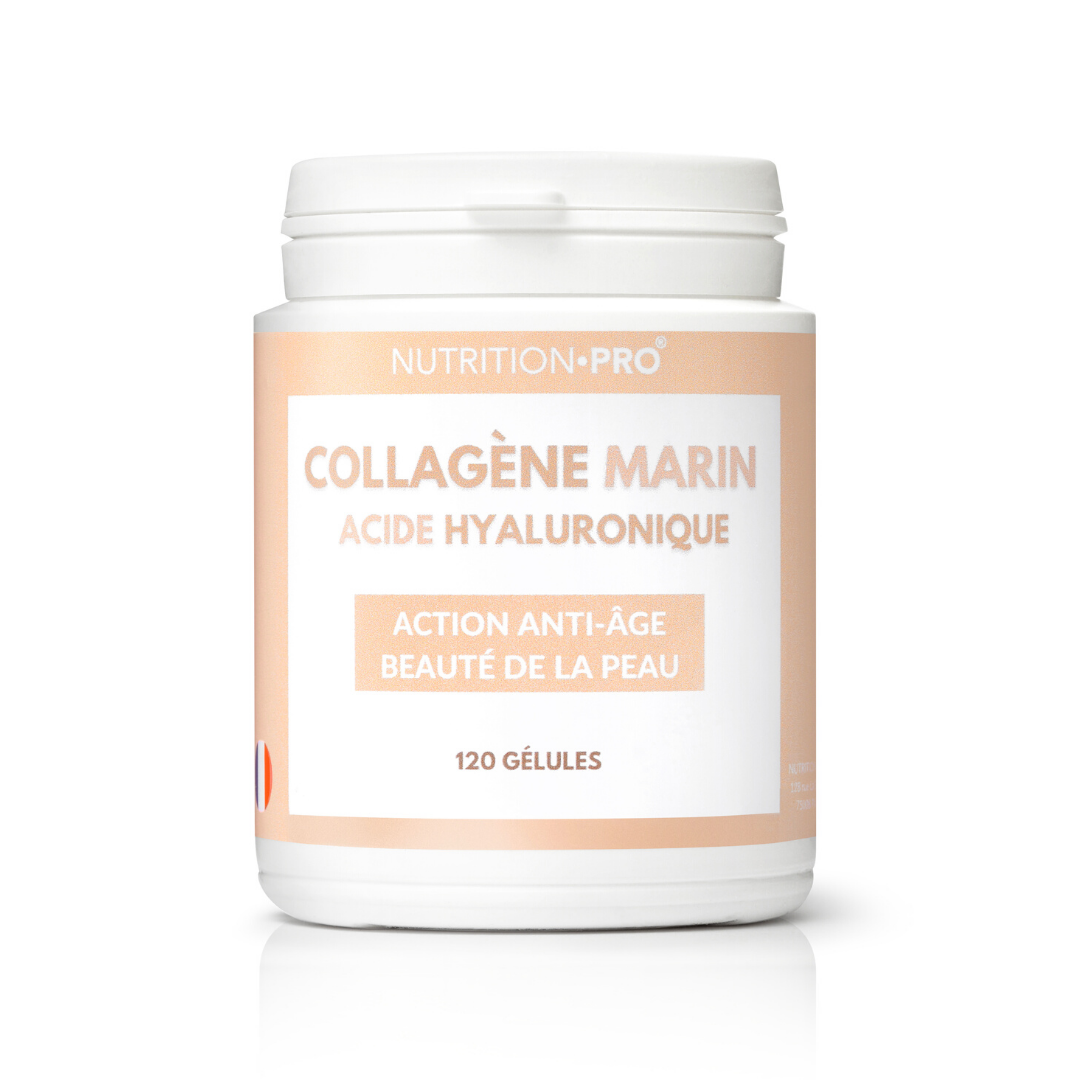 This product has no reviews yet.