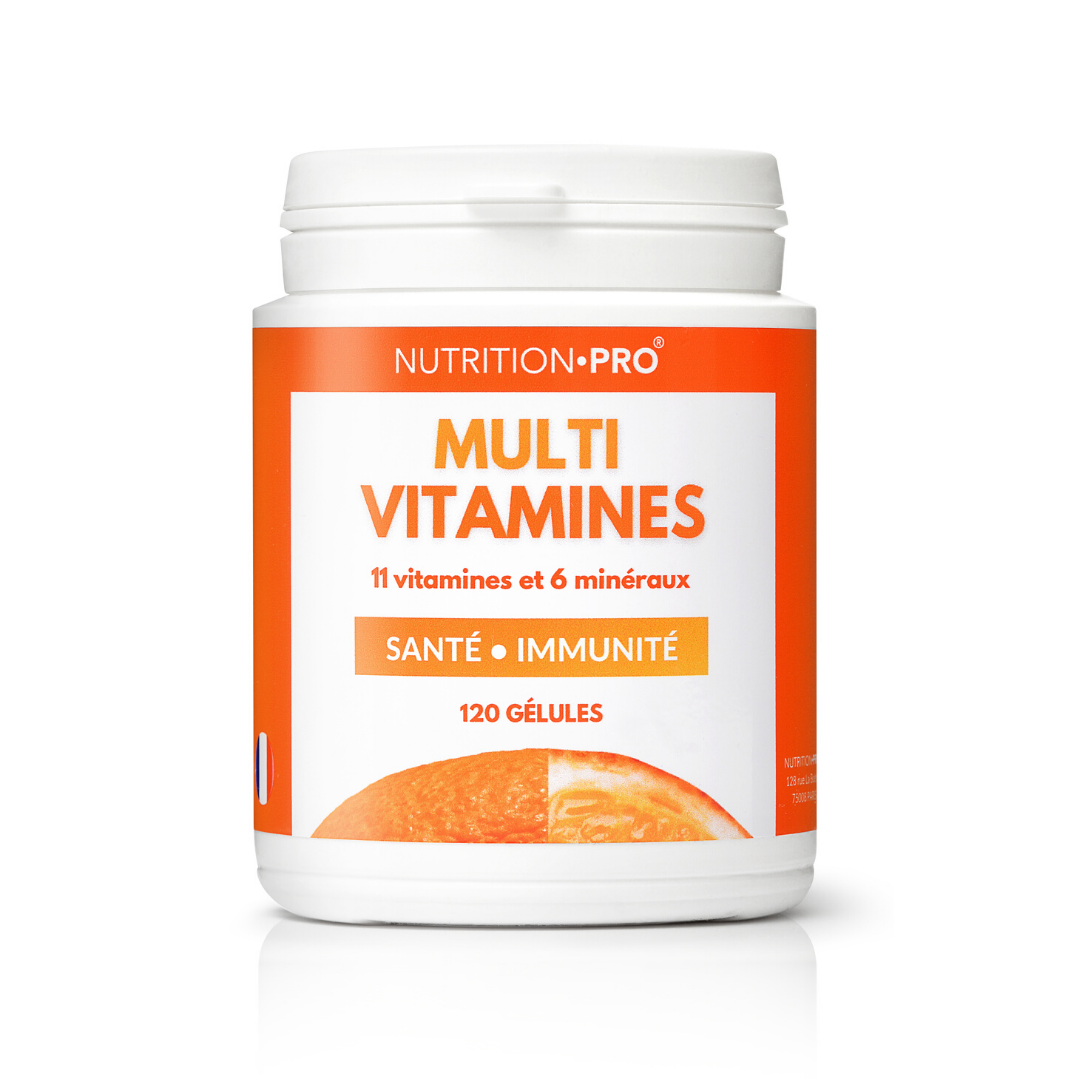 MULTIVITAMINS AND MINERALS - 120 CAPSULES
DAILY FITNESS AND HEALTH
Our unique formula of essential multivitamins and minerals is rich and complete.
It contributes to the reduction of fatigue, the strengthening of the immune system, the proper functioning of the nervous system as well as normal muscle and cognitive function and the optimal formation of connective tissue.
Vitamins and minerals are not always ingested in sufficient quantity through our daily diet, hence the importance of supplementation.
The benefits of our vitamin and mineral complex :
Vitamin C, vitamin B3, vitamin B2, vitamin B6, vitamin B12 and vitamin B9,

magnesium help reduce fatigue
Vitamin C, iron, vitamin B6, vitamin B9, vitamin D, vitamin B12 and vitamin A contribute to the strengthening of the immune system
Vitamin B6 boosts cognitive

function

and promotes good

brain

health
Vitamin D3

strengthens bones and increases muscle function

Vitamin C and copper increase iron absorption
Vitamin B2 and vitamin A contribute to normal iron metabolism
Vitamin E, vitamin B2, zinc, copper, help protect cells against oxidative stress
Vitamin A, vitamin B2 and zinc help maintain normal eyesight
NUTRITIONAL INFORMATION
Composition: Dicalcium phosphate, Magnesium oxide, Iron gluconate, L-ascorbic acid, Zinc gluconate, Potassium chloride, DL α tocopheryl acetate (Vit E) Nicotinamide, Copper gluconate, D calcium panthothenate (Vit D), Acetate retinyl (Vit A), Cholecalciferol (Vit D3), Pyridoxine hydrochloride (Vit B6), Riboflavin (Vit B2), Thiamine mononitrate (Vit B1), Pteroylmonoglutamic acid (foliq0u,e1 acid), D-biotin, Cyanocobalamin (Vit B12), Silicon Dioxide (E551).
USING ADVICE
2 capsules per day with a large glass of water.
PRECAUTIONS FOR USE
Keep out of reach of young children. Do not exceed the recommended dose. Consume as part of a varied and balanced diet and a healthy lifestyle. Store away from heat and humidity in a dry place, away from light, at a temperature below 25°C. Shelf life may be changed depending on storage conditions.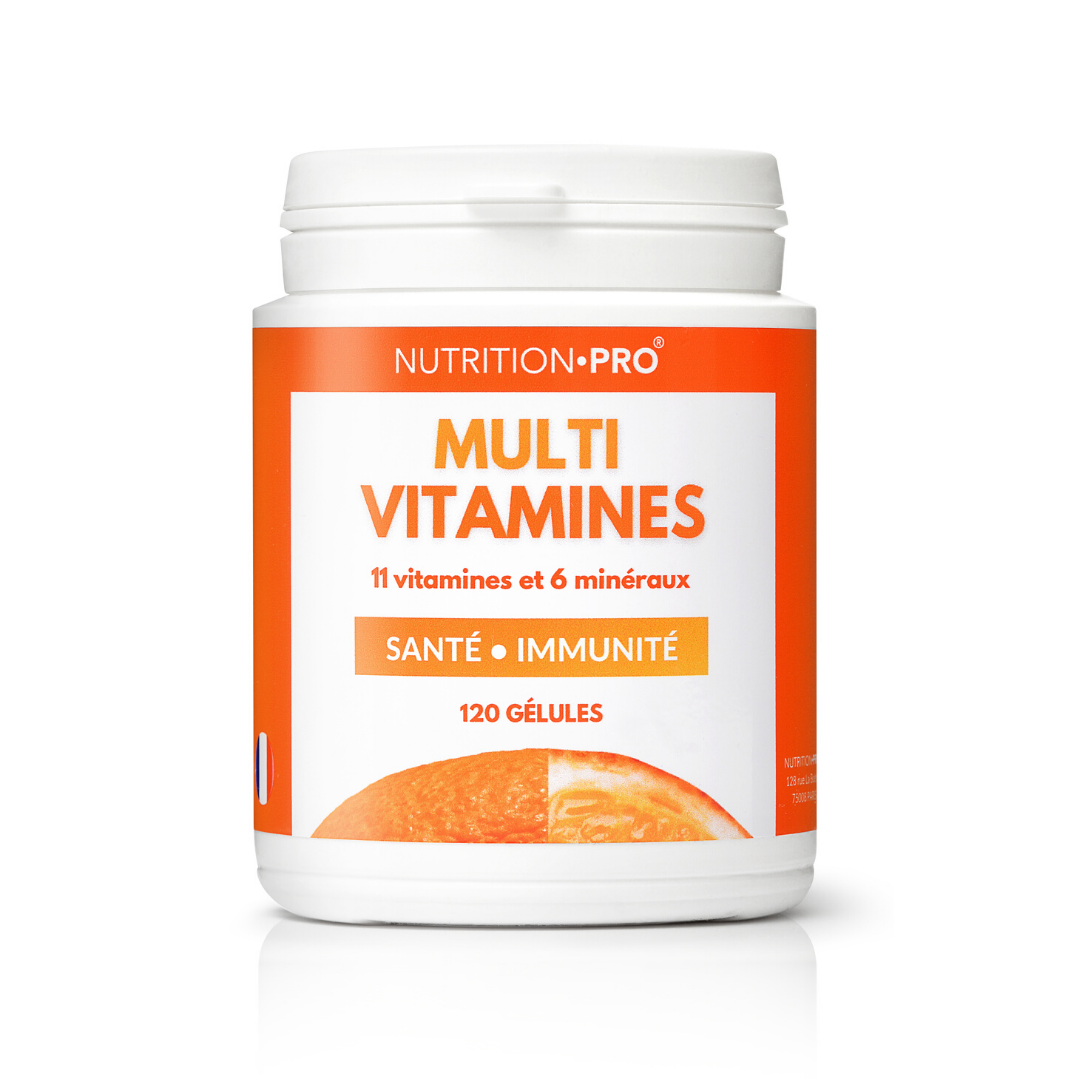 This product has no reviews yet.