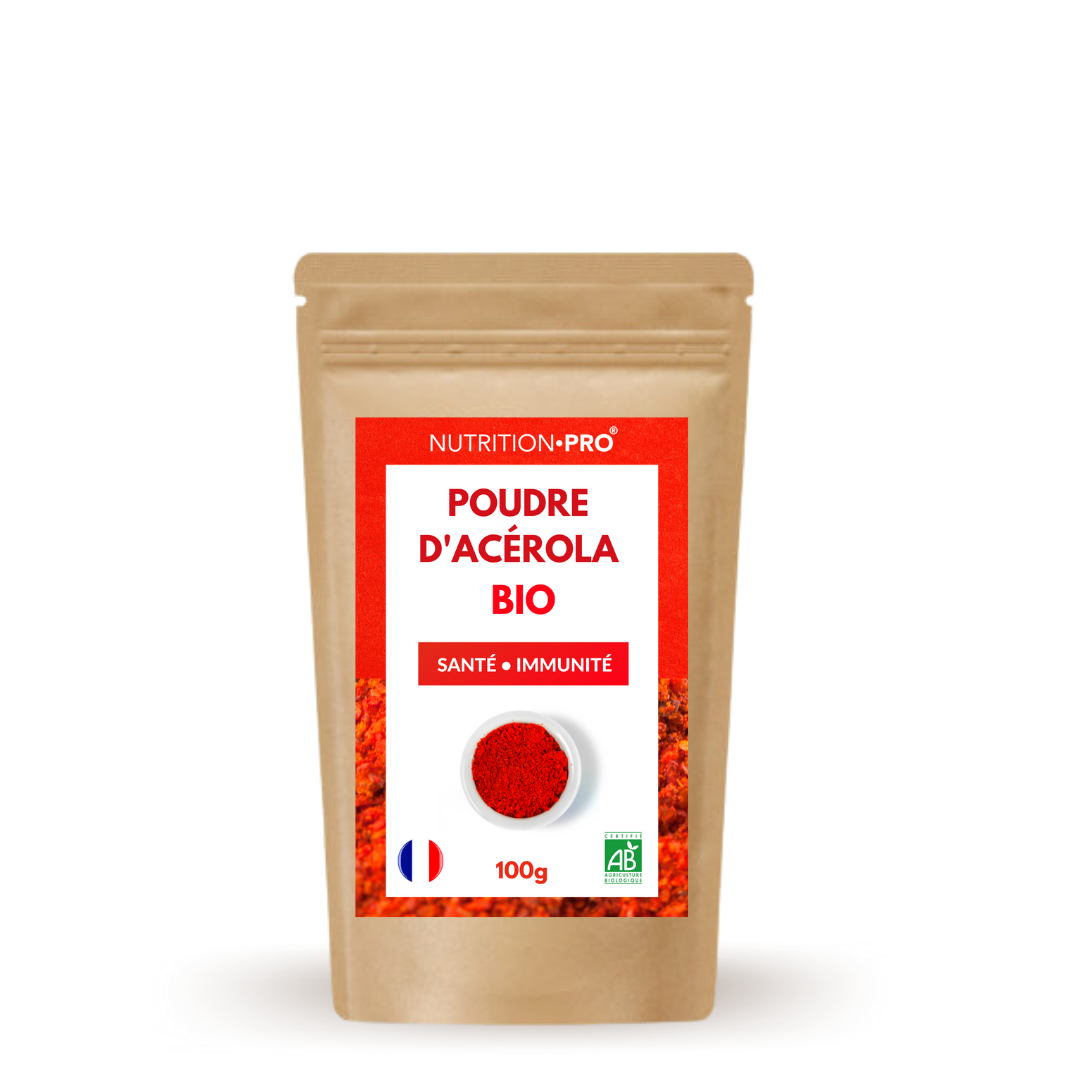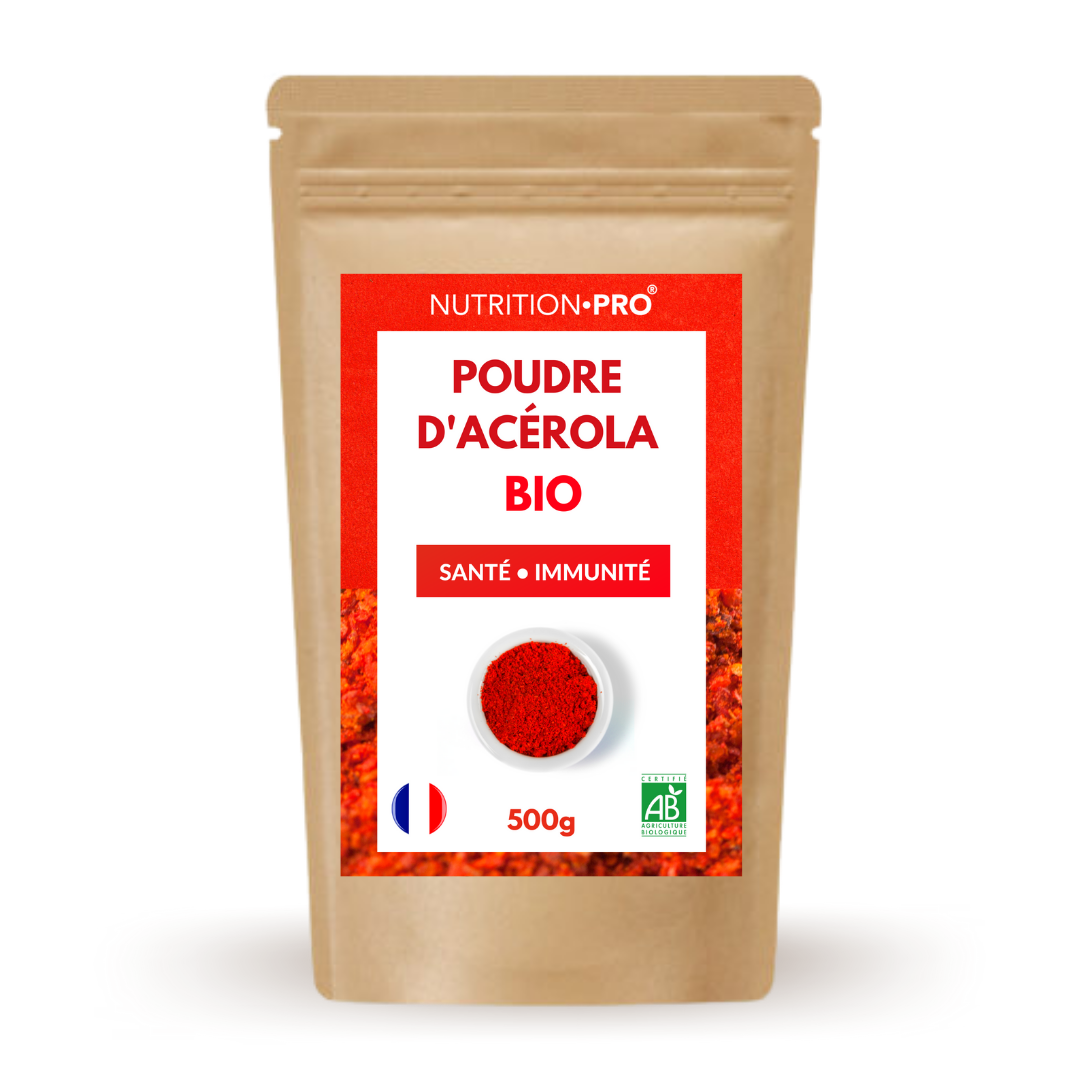 ORGANIC ACEROLA (POWDER)
A 100% NATURAL SUPERFOOD TO AVOID THE MOST FREQUENT DEFICIENCIES

Acerola is a famous fruit from tropical regions. South Americans.
Our organic acerola powder is made from 100% acerola extract grown in Brazil.
This exotic superfruit is mainly known for its exceptional vitamin C content (it contains 20 to 40 times more than an orange ).
Vitamin C is an essential micronutrient that the body does not produce on its own. This means you need to get it from your diet.
Acerola is also packed with other vitamins, minerals, and powerful antioxidants called anthocyanins that give this superfruit its bright red color.
Thanks to its high amounts of vitamin C as well as several other essential vitamins and minerals , this tropical superfruit has a wide range of health benefits:
INGREDIENTS (PART USED)
Acerola extract 25% vitamin C Malpighia punicifolia (berry)
USAGE TIPS
One spoon per day (measuring spoon provided) or 1g (including 250 mg of vitamin C) , to be diluted in a glass of water.
Our organic acerola powder can be used in your desserts such as yoghurts, compotes but also in all types of drinks.
PRECAUTIONS FOR USE
Excessive consumption may cause laxative effects. Keep out of reach of young children. Do not exceed the recommended dose. Consume as part of a varied and balanced diet and a healthy lifestyle.