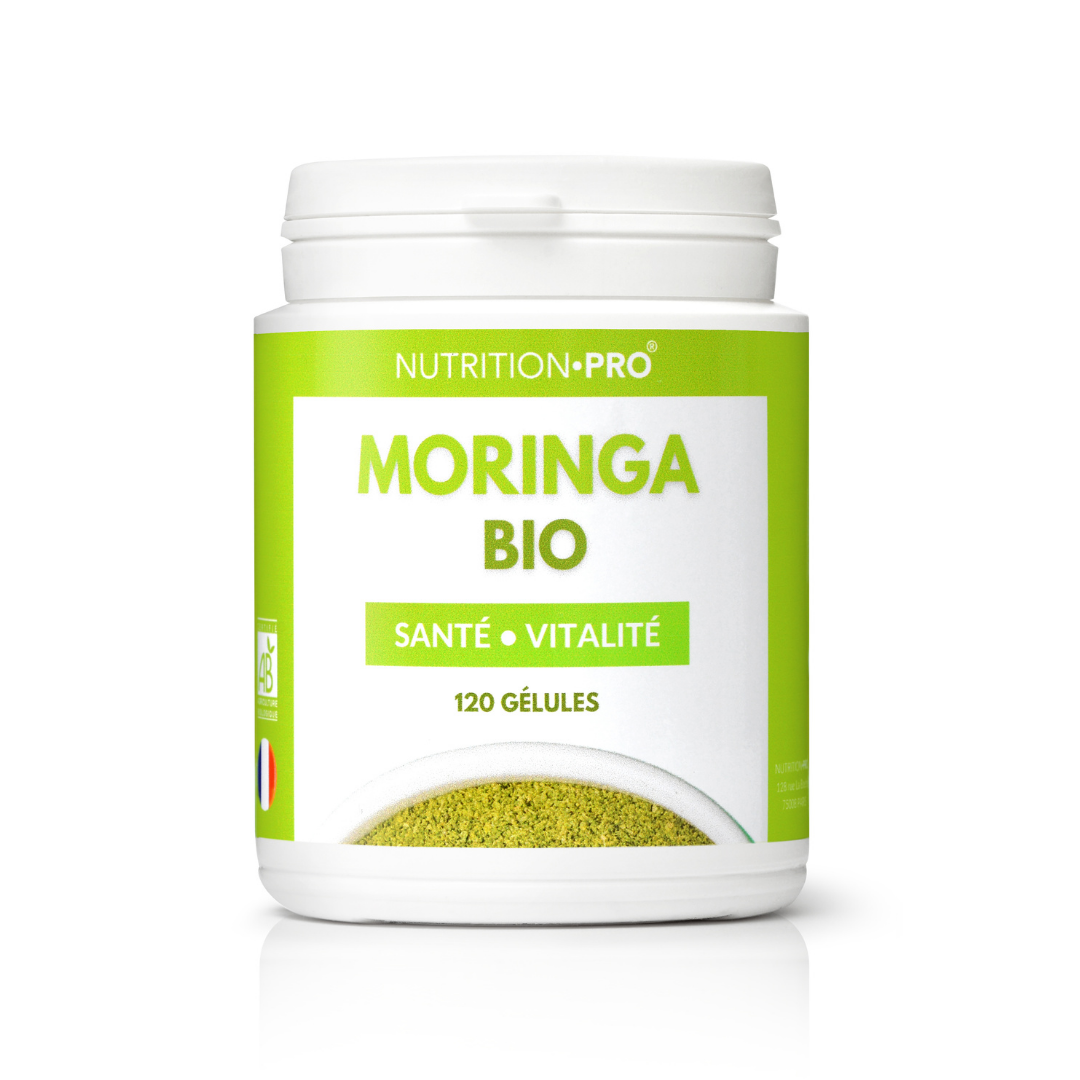 ORGANIC MORINGA - 120 CAPSULES
Nicknamed " The tree of life ", moringa ( moringa olifeira ) is one of the superfoods the most complete thanks to its exceptional nutritional content .
Moringa grows in the foothills of the Himalayas as well as in certain African regions. It is consumed as a superfood and has also been used in traditional Ayurvedic medicine for thousands of years.
A true treasure of nature , it is composed of vitamins (B1, B2, B3, B5, B6, B8, B9, A, C, E), minerals (potassium, calcium, magnesium, iron, manganese, selenium), d omega 3 and 9 , antioxidants and proteins containing the 8 amino acids essential to the body.
Remarkably, moringa provides 7 times more vitamin C than oranges, 10 times more vitamin A than carrots, 17 times more calcium than milk, 9 times more protein than yogurt, 15 times more potassium than bananas and 25 times more iron than spinach.

NUTRITIONAL INFORMATION
Composition: 100% moringa leaf powder ( Moringa oleifera Lam. ).
USAGE TIPS
Take 3 capsules a day with a large glass of water.
PRECAUTIONS FOR USE
Do not exceed the recommended daily dose. Food supplements cannot be used as a substitute for a varied and balanced diet and a healthy lifestyle. Store in its original packaging, in a dry place away from heat and light. Keep out of reach of young children.