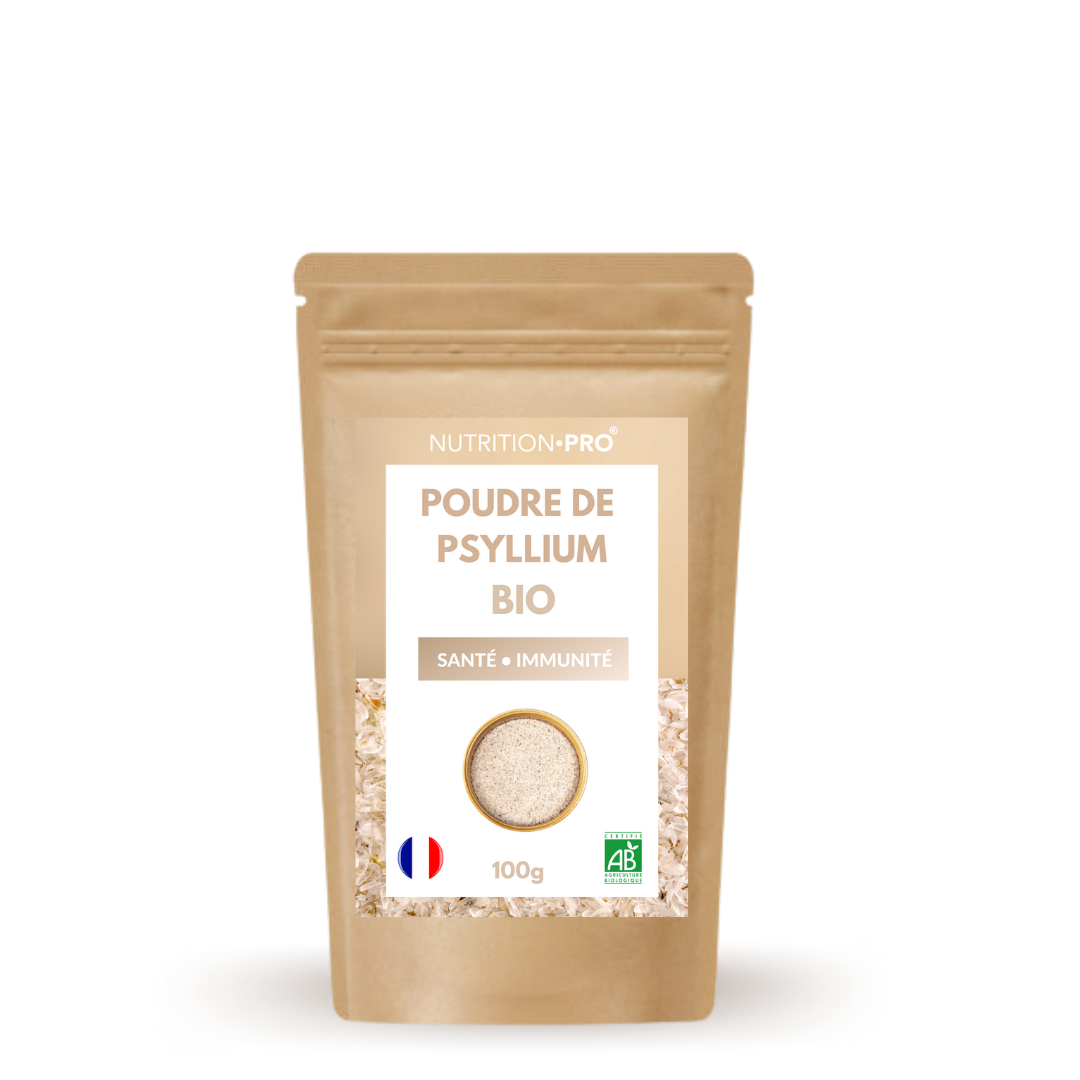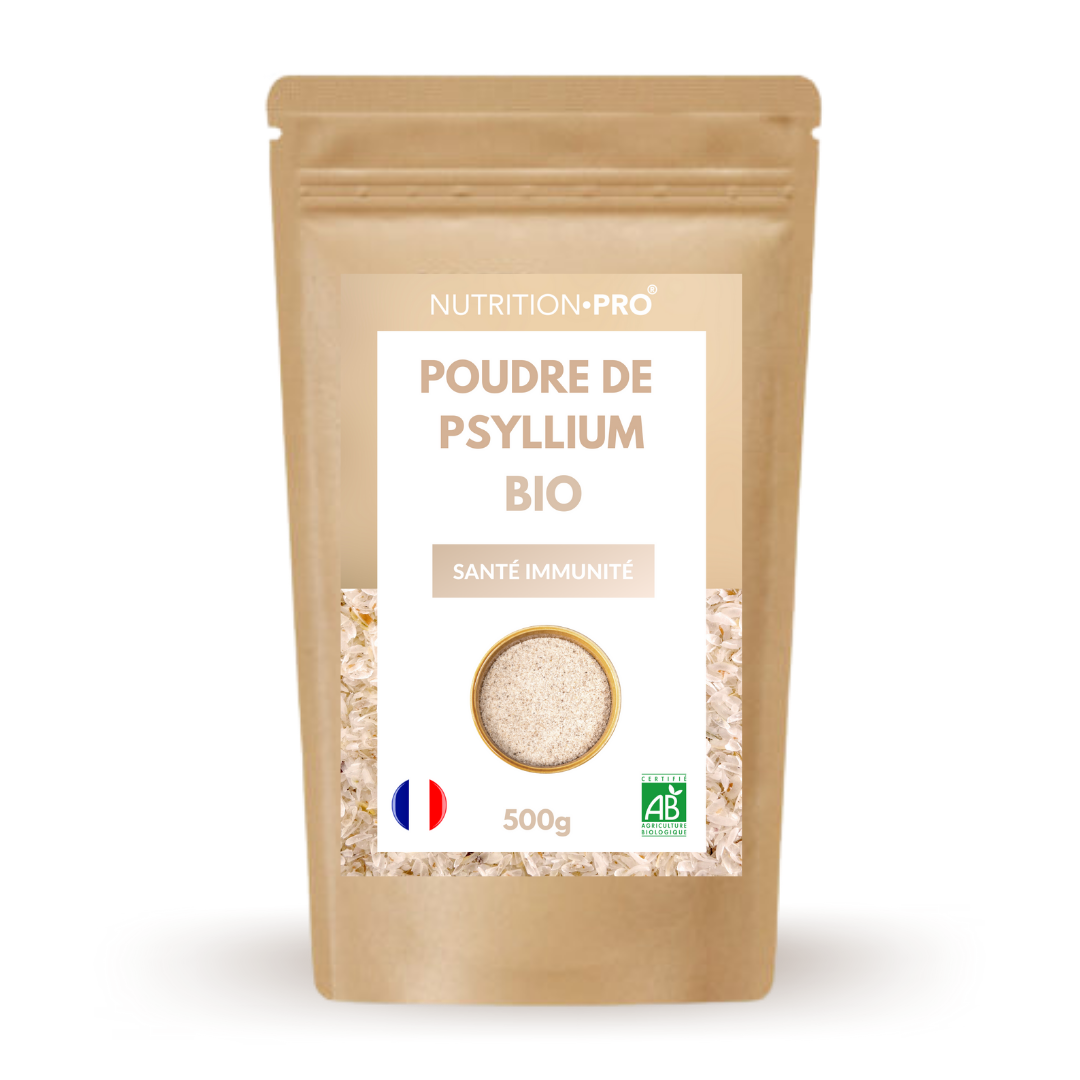 ORGANIC BLOND PSYLLIUM (IN POWDER)
Native to India and Iran, psyllium is grown or picked to harvest the seed coat .
The blond psyllium , Plantago ovata , also known as ispaghul or sand plantain, is a herbaceous plant of the Plantaginaceae family.

It is renowned for its incredible healing powers to treat intestinal disorders (bloating, abdominal pain, constipation, diarrhea, etc.).
In addition, thanks to its high fiber content and in mucilages, blond psyllium is also known to be an excellent natural appetite suppressant .
It has been used since Antiquity for all of its scientifically proven health benefits :
INGREDIENT
Blond Psyllium Plantago ovata (tegument)*
*Ingredient from organic farming
USAGE TIPS
1 to 2 teaspoons per day.
You can consume
psyllium
by
mixing it with
water. You can also
mix it
into soup, yogurt or a smoothie.
PRECAUTIONS FOR USE
Psyllium prevents the absorption of most drugs. It is advisable to take it away (at least 2 hours) from any medication. Consume as part of a varied diet . Do not exceed the recommended daily dose. Not recommended for children under 12 years old. Keep out of reach of young children. Store in a cool, dry place. Close the bag after each use.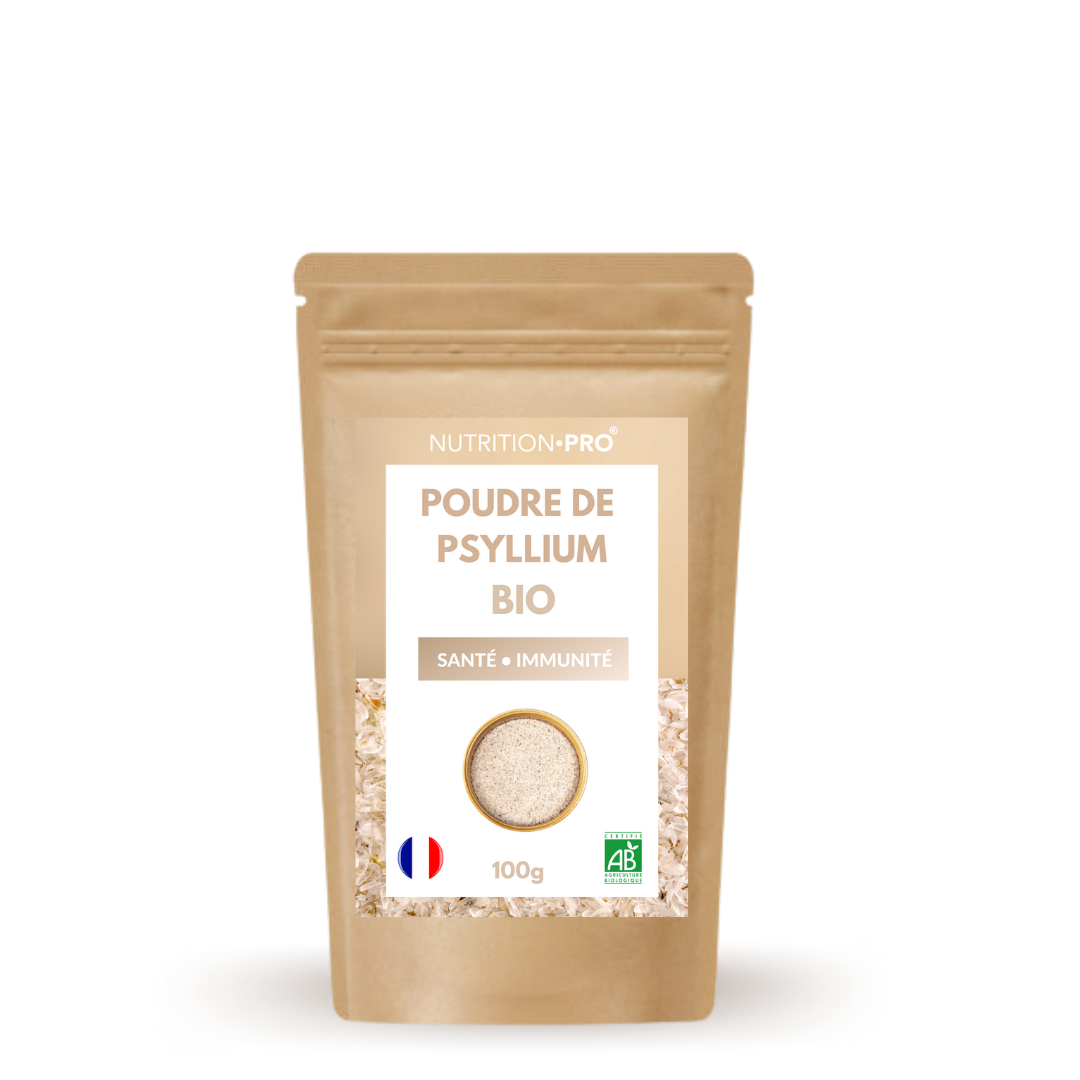 This product has no reviews yet.