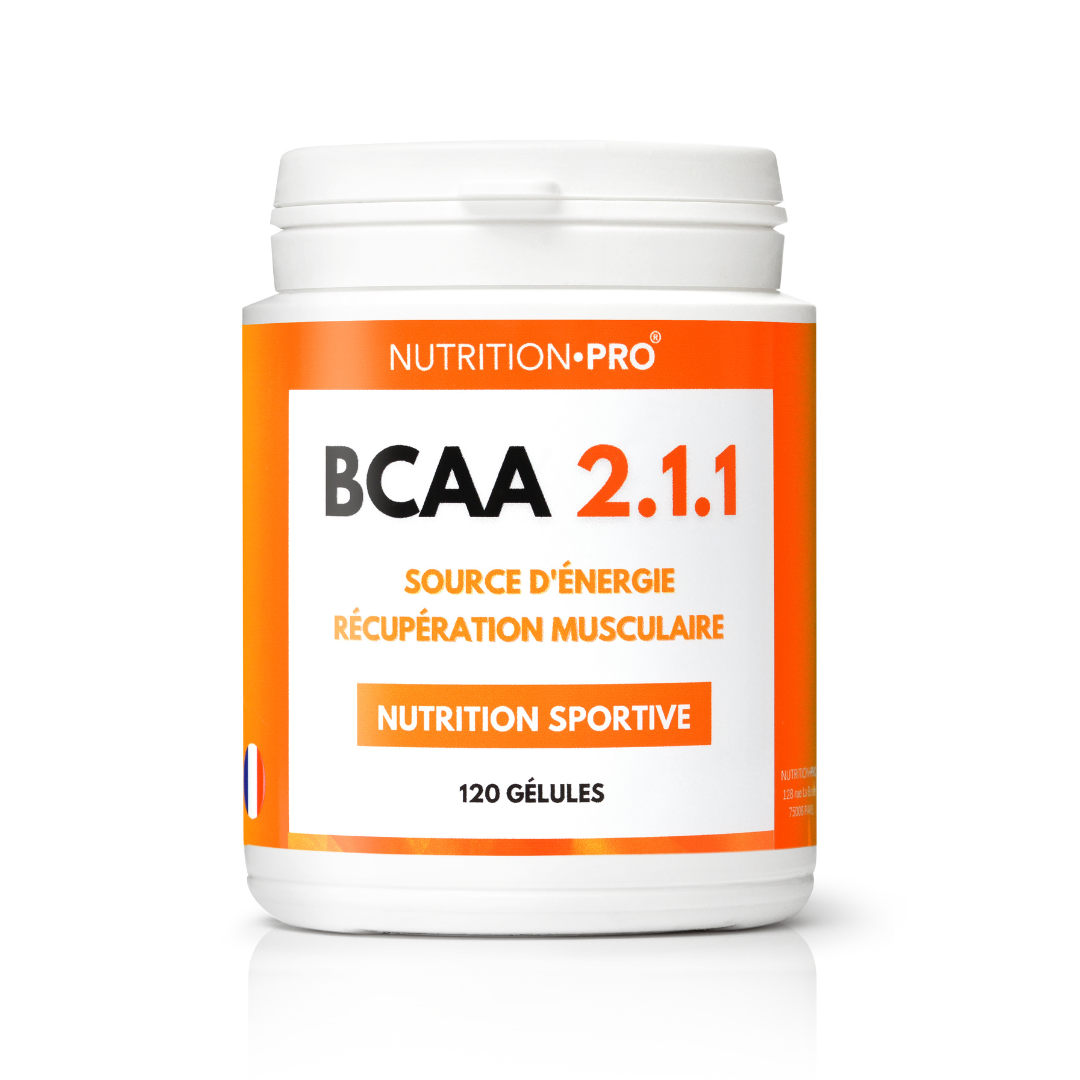 BCAA 2.1.1 - 120 CAPSULES
THE ESSENTIALS FOR FAST AND OPTIMAL MUSCLE RECOVERY
Of the nine essential amino acids, three are branched-chain amino acids ( BCAAs ): leucine, isoleucine and valine.
They are essential and cannot be produced by your body and must be obtained from supplements through the diet.
Consumed for the purpose of optimal muscle recovery , BCAA 2.2.1 act thanks to their multiple properties:
NUTRITIONAL INFORMATION

Composition: BCAA 2:1:1 (leucine, isoleucine, valine), HPMC envelope.
USAGE TIPS
3 capsules before exercise
3 capsules after exercise
PRECAUTIONS FOR USE
Keep out of the reach of young children. Consume as part of a varied and balanced diet and a healthy lifestyle. Do not exceed the recommended dose. Keep away from heat and humidity.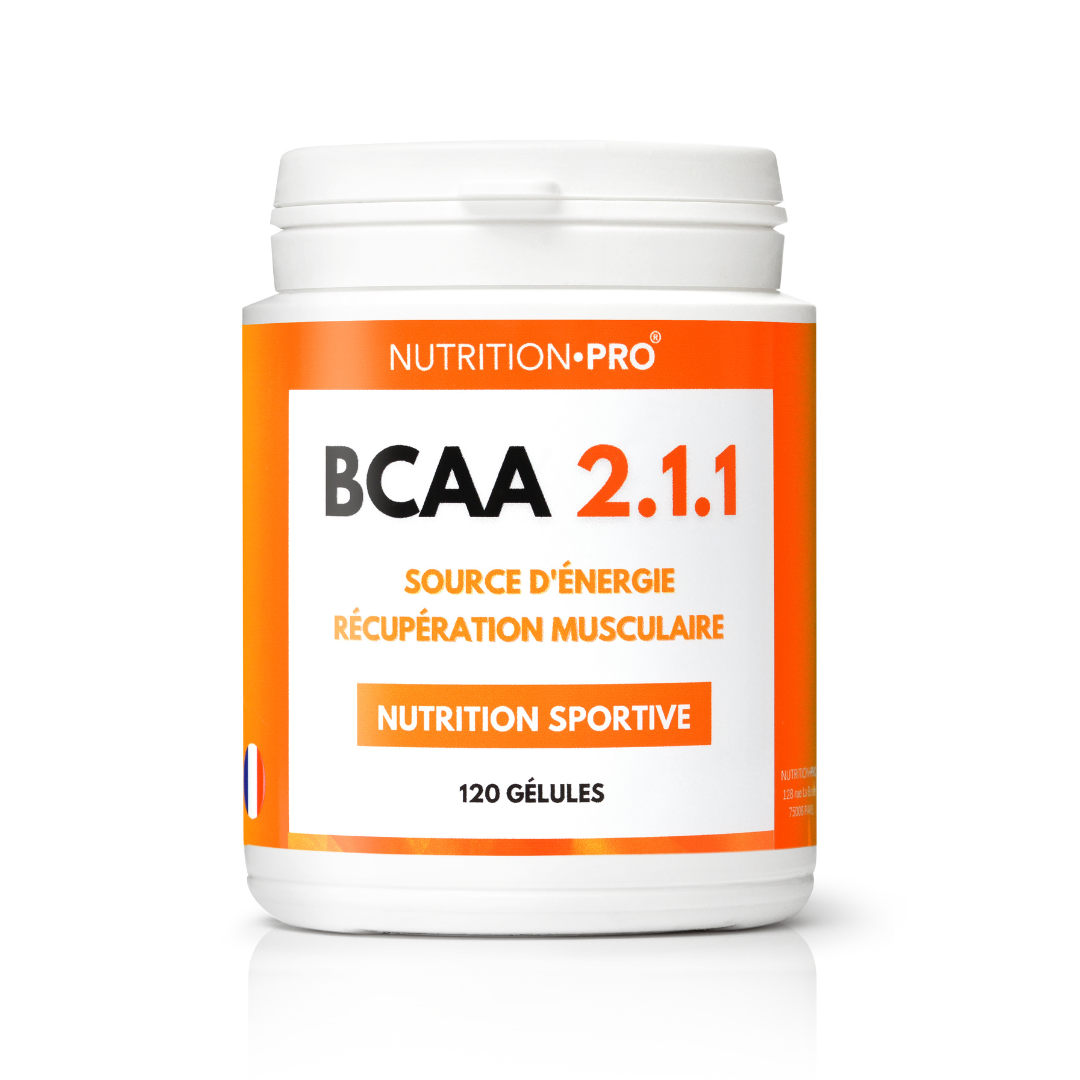 This product has no reviews yet.