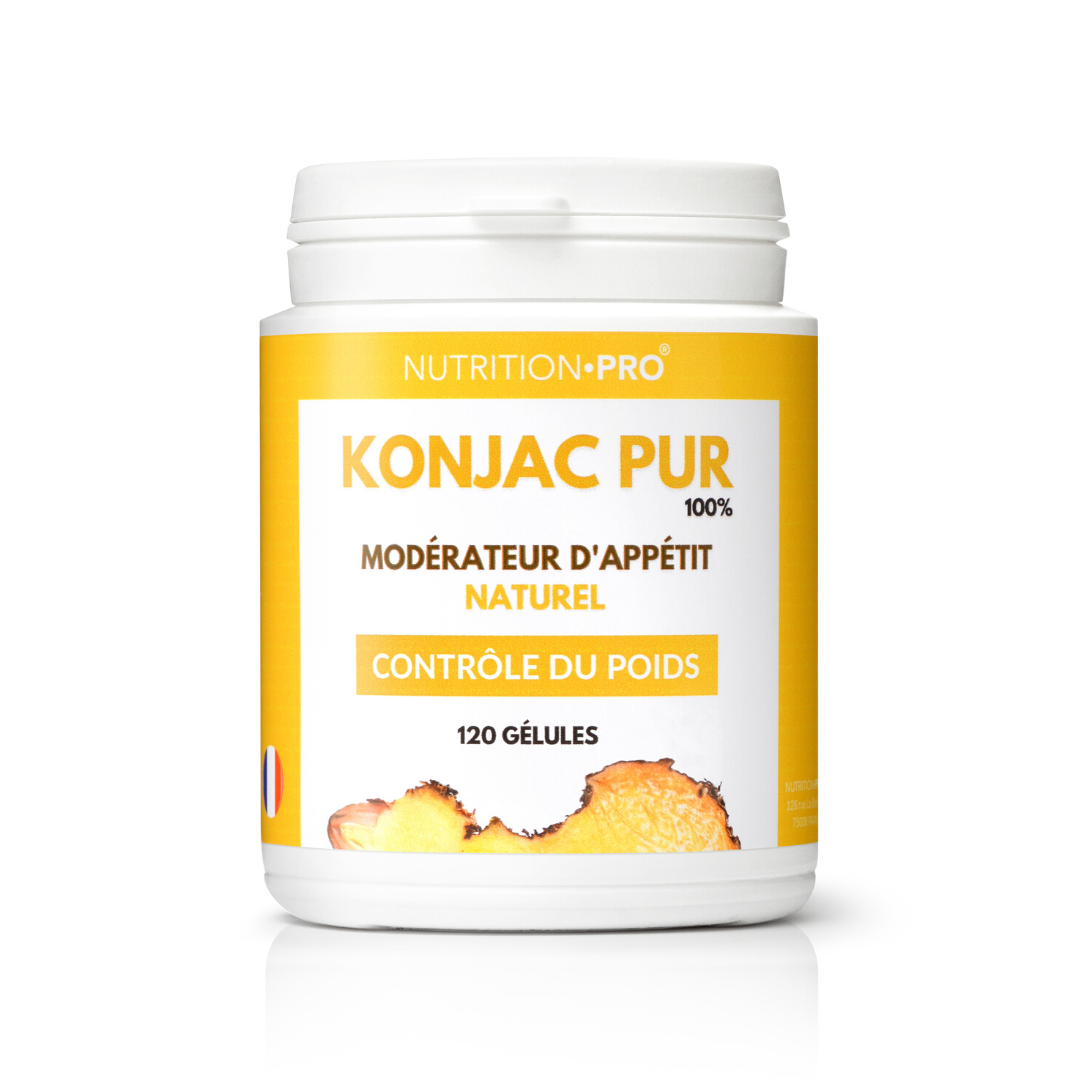 KONJAC PURE - 120 CAPSULES
A NATURALLY EFFECTIVE APPETITE SUPPRESSANT
Konjac , also known as glucomannan , is a plant that grows in parts of Asia.
Also used in traditional Chinese medicine, konjac is widely consumed as a 100% natural dietary supplement for appetite reduction , weight loss and cholesterol management .
By taking our konjac-based food supplement , you will feel full throughout the day thanks to its glucomannan content which gives it a very powerful satiating power .
This will make you much less likely to overeat or snack between meals .

Nutrition information
Composition: 100% Konjac/Amorphophallus konjac (rhizome); Vegetable envelope: HPMC.
Usage tips
Take 1 capsule of Pure Konjac (15 minutes to 1 hour) before each meal of the day with a large glass of water.
Precautions for use
Keep out of reach of children. To be consumed in addition to a varied and balanced diet. Do not exceed the recommended dose. Contains caffeine, not recommended for children and pregnant women.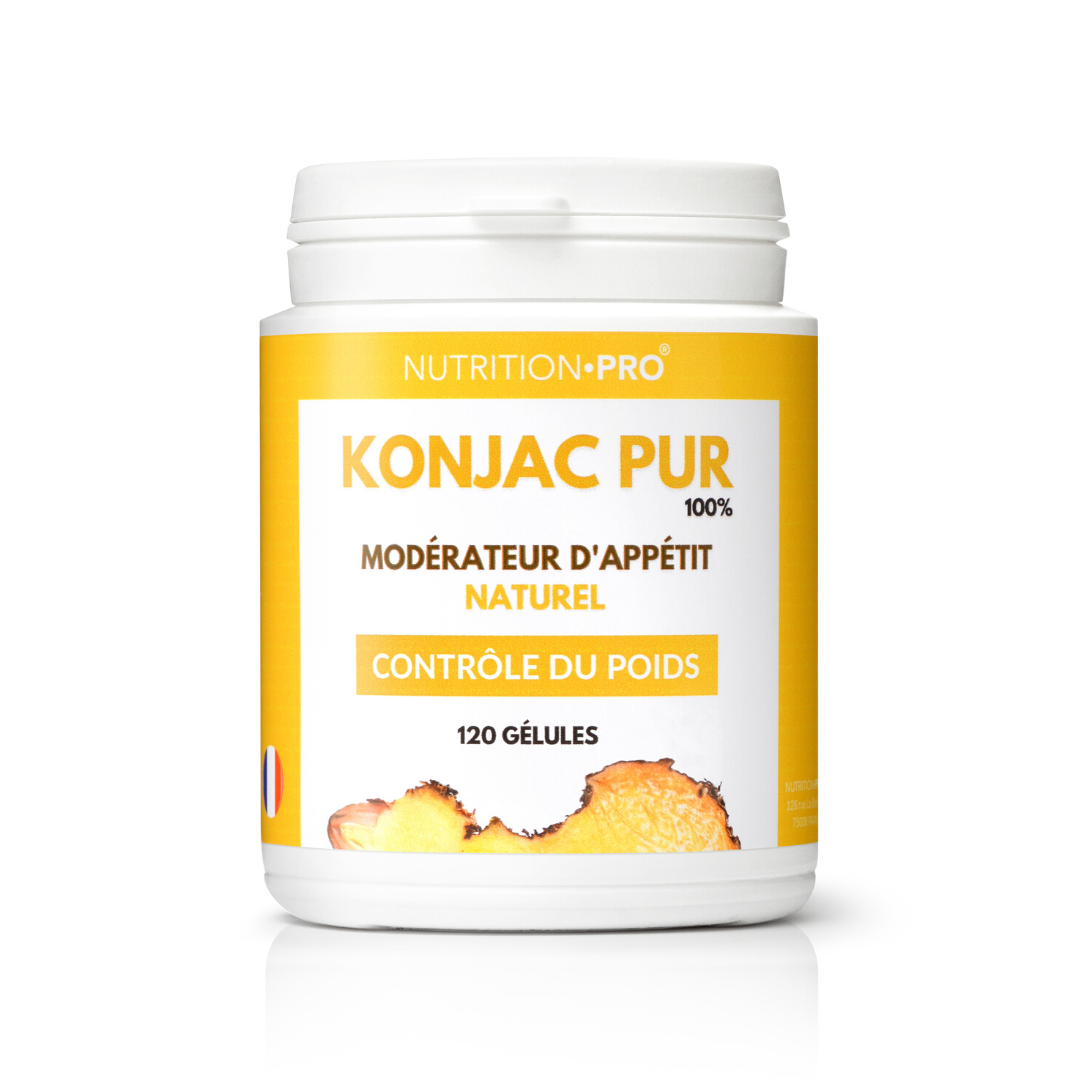 This product has no reviews yet.